We are humans, and you must agree that at some point in life, we all have found ourselves in some restlessness or better say trapped in anxiety disorder. Find your best marijuana strains to treat anxiety and improve focus here. Suppose you have a very important task to be done but due to this feeling of being anxious you are not able to focus on, then its aftereffects would be really dangerous for you. Hence there must be something for anxiety relief and improve your focus.
Thankfully, scientists and researchers have found a way through medical marijuana strains. The most excepted medical marijuana, for this reason, is Strawberry Cough.
Get the best deal for strawberry Cough
Now I know so many questions are coming to your mind, just run down through our article to find all our answers…
---
What is Anxiety? Why do we feel anxious? Why do we lose focus?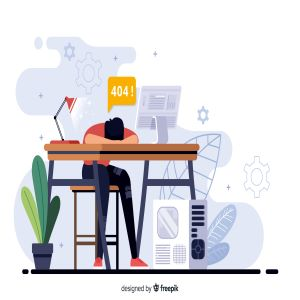 As a matter of fact, we are living in a fast-moving world and have a lot of expectations, whether it's our workplace or our home. Certain feelings make you fearful, restless, or cause a distraction to lose focus.
Sometimes our unfulfilled desires or untriggered circumstances make us anxious, and lose track of our work. This situation isn't healthy as all our daily chores get hampered. And we cannot concentrate on the tasks well. Certainly, due to this, our daily life gets hampered badly.
Therefore, it is clear that anxiety and focus go hand in hand. These are reciprocally connected as increasing anxiety means losing concentration and vice versa.
First before discussing the best medical marijuana strains, let's discuss all anxiety and focus.
Anxiety Symptoms:
Anxiety is a generic term connected with so many feelings like fear, nervousness, concern, etc.
Let's know about some symptoms that will make you realize to have an anxiety disorder-
Increase Stress
you feel that things are going out of control
Socially not comfortable as always feel nervous
Feeling pressure at workplace or home
Lose interest in doing anything
Depression
increase irritation/ anger
Low confidence.
Getting sick quite often
Mood Disorders
Experiencing higher levels of stress
Suffering from toxic relationships
Quite unsettled feelings
What anxiety disorders can bring to you:
You feel that you are not loved
Insomnia
Dry Mouth
Poor focus
Increased heartbeat
Mental illness
A feeling of dying soon
Depression
Depending upon different anxiety symptoms, anxiety can be of the following types:
General anxiety disorder (GAD)
Social anxiety disorder
Post-traumatic stress disorder (PTSD)
Panic disorder/Phobic disorders
Separation anxiety disorder
Major depressive disorder
Obsessive-compulsive disorder (OCD)
And the most common one is a generalized anxiety disorder.
Do you know that anxiety can affect badly to the focus?
However, it is a matter of debate as some researchers and studies disagree.
Let's know about some more reasons that trigger poor concentration…
Reasons to lose Focus:
Do you agree if I say that life becomes very hard and full of struggles if we lose our focus?
Well, poor concentration affects everywhere we go whether it is our workplace, home, school, college, social gatherings as well.
Have you ever wondered that why we lose focus?
Here are some reasons:
If you have lost interest in whatever you are doing.
When you try to multitask more often, it becomes difficult for your brain to stick to one.
Stress and Pressure
Depression
Anxiety
Low Confidence
If you are overburdened.
When you are exhausted or sick
If you get distracted very easily
Mental disorders
How to Improve Focus Naturally:
Certain things that can help you in increasing focus are-
Practice yoga, meditation
Exercise regularly
Own a healthy lifestyle
Stop procrastination. Do right now.
Avoid stress, tension.
Let's proceed with how Cannabis strains alleviate anxiety and improve focus…
---
We all know that medical cannabis is quite an efficient way to handle many health issues. And the good thought is there exist different strains for anxiety relief as well as to get your focus back.
If you are thinking that how can medical marijuana strain help us with reducing our anxiety levels and improving our focus though, then read ahead to fade away from your doubts.
Notably, marijuana contains cannabinoids like CBD and THC. These cannabinoids react with our endocannabinoid system through receptors. And hence affect our body. But, you must remember that both cannabinoids have different effects on individuals.
THC has some psychoactive effects while CBD being a non-psychoactive compound has soothing effects.
Let us focus on our best cannabis strains for anxiety and focus…
---
Best Weed Strains for anxiety and focus:
Without much ado, let us expose the best marijuana strains for anxiety and focus.
Strawberry Cough
Blackberry Kush
Northern Lights
Green Crack
Cinex
Mother's helper
Time to delve into these amazing herbs.
#1) Strawberry Cough: Best medical marijuana for anxiety and depression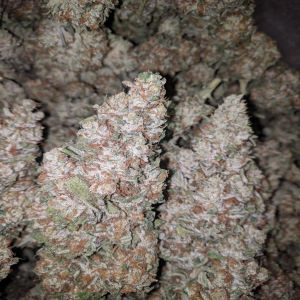 Strawberry Cough is a promising medical marijuana Sativa dominant strain.
Being a low THC Sativa dominant hybrid, it is the favorite of those who want to get rid of their chronic anxiety and stress without having 'high' effects.
This powerful medical cannabis is known for its high energizing effects and thus best for curing stress, anxiety, and depression by uplifting you.
In Brief:
Genetics: Strawberry fields and Haze
Type: Sativa Hybrid
THC/CBD: 17-20%/ 0.4-0.6%
Terpenes: Carene, Myrcene, Ocimene, Pinene
Best works for Anxiety and Depression
---
#2) Blue Dream: For Generalized Anxiety Disorder and Enhance Focus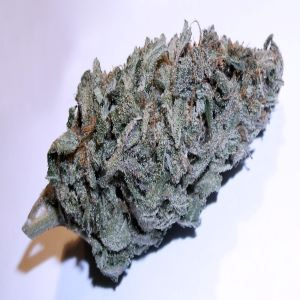 Again a Sativa leaned hybrid with soothing but strong cerebral high.
These strains are among the best marijuana strains, with moderate THC levels and high CBD levels. THC ranges between 17-22% and CBD from 1.7-to 2%
One thing you must remember is that even though it does not contain high THC, yet not recommended for novices.
Its fruity, blueberry flavors with berry and citrus zing would melt your anxiety away and make you focus with high creativity and euphoric feelings.
In Brief:
Genetics: Blueberry and Haze
Type: Sativa Hybrid
THC/CBD: 17-22%/ 1.7-2%
Terpenes: Carene, Myrcene, Ocimene, Pinene
Best works for Anxiety, Depression, chronic pain while enhancing focus,
---
#3) Jack Herer: The best medical marijuana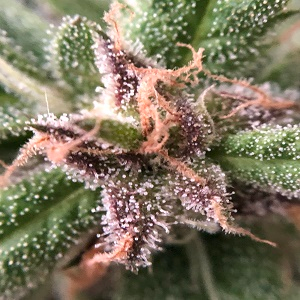 Jack Herer is a perfect Sativa leaning marijuana strain that is an excellent medical marijuana strain. Named after the famous cannabis activist Jack Herer, this strain is a 9 times cannabis cups winner.
With 21% THC content and insignificant CBD, Jack has almost no severe side effects due to low psychoactive effects. Hence best for newbies!
Also, with extraordinary creative and energizing effects, this strain increases focus while relieving stress and anxiety, and depression.
In Brief:
Genetics: Northern Lights, Haze, and Shiva Skunk.
Type: Sativa Hybrid
THC/CBD: 21%/ 0 %
Terpenes: Carene, Myrcene, Ocimene, Pinene
Best works for: Anxiety, Depression, chronic pain while increasing focus,
---
#4) Blackberry Kush:
Here comes an Indica dominant strain to relieve stress and anxiety.
Obviously, with 22-24% THC content, you should be careful while taking its doses. These Indica strains are very popular strains for physical relaxation while keeping your stress, anxiety, muscle spasms, insomnia, and many more.
In Brief:
Genetics: Blueberry and OG Kush
Type: Indica Hybrid
THC/CBD: 21-24%/ 0.4-0.7 %
Terpenes: Carophyllene, Myrcene, Ocimene, Pinene
Best works for: Anxiety, Depression
---
#5)Northern Lights: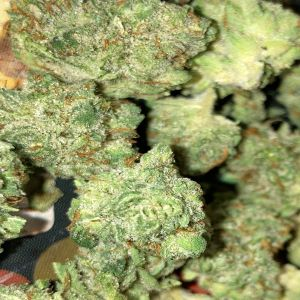 Purest Indica strain has proven one of the best marijuana strains for anxiety disorders and depression symptoms as well.
Give yourself the goodness of northern lights and pamper yourself after a hard day with happy and euphoric & giggly effects. But beware as higher doses could have adverse effects!
In Brief:
Genetics: Afghani Indica and Thai Sativa
Type: Indica
THC/CBD: 20-24%/ 0.2-0.4%
Terpenes: Camphene, Myrcene, Ocimene, Pinene
Best works for: Anxiety, Depression
---
#6) Grandaddy Purple: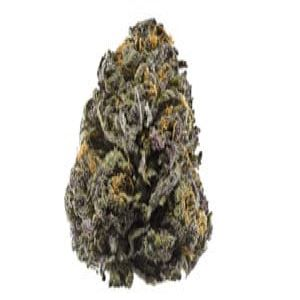 Granddaddy Purple is an Indica cannabis strain that is very powerful and makes you glued to your couch.
Upon smoking, cannabis Granddaddy Purple will punch you in deep relaxation. Don't try for higher doses as not everyone can handle the strong opposite effects.
In Brief:
Genetics: Big Bud and Purple Urkle
Type: Indica
THC/CBD: 20-25%/ 0.4 %
Terpenes: Geraniol, Myrcene, Ocimene, Pinene, Limonene
Best works for: Anxiety, Depression, stress, pain
---
#7) Sour Diesel: best to keep you focused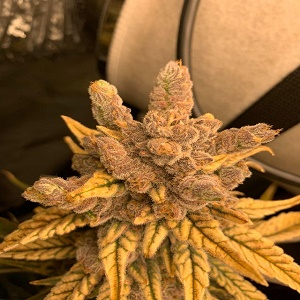 Overwhelming Sativa Strains to help you keep focused. Sour Diesel is one among the popular strains for anxiety, depression and focus.
immediately, it just grabs you within without any psychoactive or sedative effects. Strong THC content makes it not suitable for novices.
Amazing energizing effect and boost of creativity are what you feel after inhaling Sour Diesel.
In Brief:
Genetics: Chemdawg, Skunk #1, Northern Lights
Type: Indica
THC/CBD: 23-26%/ 1.1-1.4%
Terpenes: Carene, Myrcene, Ocimene, Pinene, Limonene
Best works for: Anxiety, Depression, Focus
---
#8) Green Crack: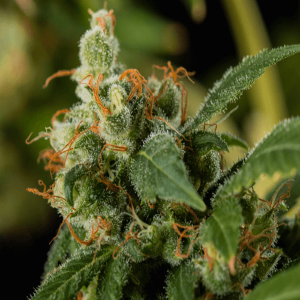 This energy booster Sativa strain is one of the best marijuana strains for anxiety and poor concentration according to a medical professionals.
Being a potent cannabis strain with THC around 21-25%, and negligible CBD it is worth trying for novice stoners. Also, its high energic and euphoric, creative effects will keep you optimized throughout the day.
In Brief:
Genetics: Sweet Leaf Indica and Skunk #1
Type: Sativa Hybrid
THC/CBD: 23-26%/ 1.1-1.4%
Terpenes: Camphene, Myrcene, Ocimene, Pinene, Limonene
Best works for Anxiety, Depression, Focus
---
#9) Cynex: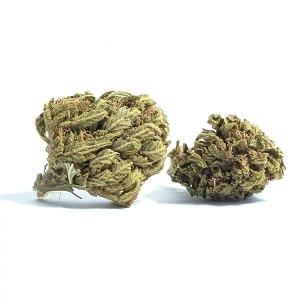 Indeed one of the best Sativa strains for anxiety as well as focus.
Good at providing a stimulating high to fight mental health issues to keep you optimized, happy, and lead life with a positive mindset and euphoric high.
In Brief:
Genetics: Cinderella 99 and Vortex
Type: Sativa Hybrid
THC/CBD: 17-22%/ 0.1-0.3%
Terpenes: Camphene, Myrcene, Ocimene, Pinene, Humulene
Best works for Hypertension, Anxiety, Depression, Focus
---
#10) Mother's Helper:
Balanced hybrid marijuana strains for anxiety enhance your focus. This potent cannabis use their average THC content to relieve you from all mental systems and help you in getting a positive and happy mindset.
In Brief:
Genetics: Chocolope and Northern Lights #5 indica
Type: Balanced Hybrid
THC/CBD: 17-22%/ 0.1-0.3%
Terpenes: Camphene, Myrcene, Ocimene, Pinene, Humulene
Best works for Hypertension, Anxiety, Depression, Focus
Getting done with all our cannabis strains for anxiety and focus, let's move to FAQs…
---
FAQs : Best marijuana strains for anxiety and focus
Which is better for anxiety and focus? Indica strains or Sativa strains?
It is quite controversial as for anxiety relief Indica strains with lower THC content are better with psychoactive effects that make you relaxed from physical effects like muscle tension, relaxed body and help you to sleep in a better way.
At the same time, for focus, I think CBD dominant Sativa strains are better in any case. As these will help you in having a positive approach towards anything you are doing with a heavy euphoric high.
However, nothing can be said accurately as we have mentioned strains with opposite effects and compositions that are good in both cases.
Can Cannabis use for focus and anxiety harm us?
Follow the golden rule- Be a smart stoner and have small doses, and then just chill.
Can marijuana help treat anxiety?
THC is present in marijuana, and it appears to reduce anxiety at lower dosages while increasing anxiety at greater ones. At all levels that have been tested and validated, CBD appears to reduce anxiety.
What strain of marijuana is best when dealing with ADHD?
One of the most well-known sativa plan ADHD aids is Jack Herer. Lemon skunk, sunset sherbet, and lemon CBD are also helpful in treating ADHD.
What strain of marijuana is good for anxiety?
Cannatonic is well-known as one of the best medical strains for anxiety relief.
What strains of marijuana do not make the user paranoid?
The strain does not cause your paranoia. It's a THC. You'll get a bad high with paranoia and anxiety if the THC crystals aren't milky or amber.
What are some good cannabis indica strains for anxiety?
Strawberry Cough is a well-known strain for anxiety. Other than this, the blue dream, jack here, blackberry kush, and northern kush are helpful with anxiety.
Is medical cannabis effective for anxiety disorder?
Medical marijuana is 58% effective in reducing anxiety and stress. In addition, after consuming medical cannabis, females have a greater reduction in anxiety than males. It was also shown that cannabis with a high THC and CBD content was the most helpful at reducing stress rather than low THC and CBD.
Why do indica strains make you sleepy?
Indica has higher quantities of CBD than sativa, which has various health benefits. THC, on the other hand, is mostly responsible for inducing sleep. Despite this, most people choose indica when they need to sleep with cannabis.
Is Grape Ape a good strain for anxiety and insomnia?
Grape Ape is a hugely popular indica strain. Grape Ape will relax you and keep you sleeping all night. Grape Ape is most effective in treating chronic pain, such as migraines and arthritis, but it can also help with anxiety, sadness, and PTSD. Because it has a near-comatose effect, this is a nighttime strain. On the other hand, the high can be euphoric and focused with a clear mind.
Why do I only feel happy when I'm high on marijuana?
When you're high and your mind is clear, your muscles feel relaxed. As a result, you feel happy after using marijuana. Hence When drugs overstimulate the reward system, it produces sensations of euphoria. However, having too much of a good thing might be a problem, as the more you experience this emotion, the less joyful you will be for other "rewarding" situations.
---
Last Talks on best strains for anxiety and focus:
You can surely use any of the listed strains from the reputed stores. But remember, always stay minimal while having cannabis.
Also, these strains don't follow any particular order, so you can choose according to your choice. All of these are found after extrinsic research is done and with the help of medical and cannabis practitioners.
So, enhance your productivity but keep reminding:
Less is always the best; get stoned and forget the rest!