Hey! this new year 2022 has brought a piece of good news for all pot lovers! there are several states who are thinking to legalize marijuana for different purposes.
As we all know the time of cannabis has come. Only the avid stoners or person who has noticed the magical moments with cannabis can understand what does it mean to Cannabis Legalization.
We all are aware of those people of the world especially in the USA have been demanding to legalize cannabis for so long. Now, as the world is getting aware of the health benefits of marijuana, the demand is soaring.
People want to cultivate, regulate cannabis to use it without any fear of getting punished. That's why they have been asking to waive off the ban on this wonderful herb.
So stoners! Are you ready to enjoy legalized marijuana from your place? Have a look at the states that are up to legalize medical marijuana or recreational marijuana!
Legalize Medical Cannabis: Check out where the Cannabis is Legal
Ahead of knowing the states that may legalize marijuana, let's take a look at the states where cannabis is already legal.
You can check the details here:
Alaska
Arizona
California
Guam
Illinois
Washington

,

Oregon
Maine
Massachusetts
Nevada.
Michigan
Vermont
Montana
New Jersey
South Dakota (Partially legalized
New York
Virginia
New Mexico
Let's take a sneak peek at the states that may allow legal Cannabis in the year 2022.
---
15 states that may legalize or may take steps towards Marijuana Legalization: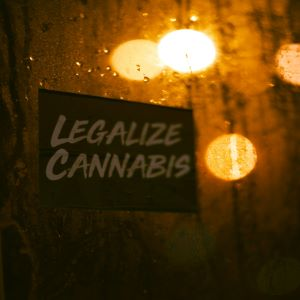 With the rising demand to legalize cannabis in other states of the USA, many states have promised to take this under consideration during the election.
The regional pressure, and the election results of the states where marijuana legalization was one of the election-winning factors, have made these states rethink putting off the ban over both medical and recreational cannabis usage.
Check the following list by 420expertadviser with the names of the states that are likely to legalize cannabis:
MaryLand
Delaware
North Dakota
South Dakota
Ohio
Missouri
Mississippi
Oklahoma
Arkansas
New Mexico
Florida
Pennysylvania
Wyoming
Wisconsin
Nebraska
Let's check how these above-mentioned states are going under cannabis reform.
---
1) Maryland:
Current Status:
Medical marijuana Use: Legal
Recreational Use: Illegal
Maryland is one of the topmost states that is taking on a serious note to legalize recreational marijuana.
It is important to note that medical cannabis has got legal status in the state back in 2012. Also, in the year 2014, the state has decriminalized the low possession of medical cannabis up to 4 ounces.
For this, the state has replaced jail time with some fines as well. However, Marijuana possession of more than 10 grams would still consider you for jail with a heavy $1000 fine.
In the year 2021, The top lawyer of the state presented a bill to legalize recreational marijuana completely.
Hopefully, people of this Old Line State- Maryland find overwhelming 2022 by the permission of using cannabis.
---
2) Delaware:
Current Status:
Medical Marijuana Use: Legal
Recreational Marijuana Use: Illegal
Delaware is another one where momentum to legalize recreational marijuana is on!. People desperately want legal status for both purposes.
It is to note that in the year 2019, the Delaware House committee has already approved a bill to legalize cannabis for adult use but it could not pass in state legislature due to lack of votes and failed.
This state has legalized medical cannabis in 2011 already. In this state, only registered practitioners, patients, and caregivers can use medical marijuana.
However, home cultivation of medical cannabis is still illegal in the state.
Governor John Carney doesn't favor the legalization of marijuana. However, Since 2015, before Governor Carney, there is a law for decriminalization for low possession of marijuana.
What the state is expecting in the year 2022, is the implementation of the Delaware Marijuana Control Act HB150, which is sponsored by the state person, Ed Osienski, which would:
Tax and regulate adult-use cannabis and allow adults of 21 years and above to cannabis possession up to an ounce of marijuana.
Also, this bill provides support to the cultivation, sale, and possession of recreational cannabis.
Through this bill, an opportunity would be given to small businesses to legalize themselves as licensed retailers. Though license to be issued to only 30 retailers within 16 months of the effective date of the bill.
Delaware is likely to make cannabis use legal in 2022. Neighboring states of Delaware already made it legal and hence there is an internal regional pressure too.
---
3) North Dakota:
Current Status:
Medical Marijuana Use: Legal
Recreational Marijuana Use: Illegal
North Dakota is keeping eye on its upcoming ballot measure in 2022.
Interestingly, the legalization of medicinal cannabis that failed in 2012 got the nod in the year 2016. According to which in some conditions patients can keep up to three ounces of cannabis for medical use. This made the dispensaries open up in the state.
However, strict punishment is there for non-patients including 1 month of Jail time with a $1000 fine for possessing 0.5 ounces and one year of prison for more than o.5 ounces.
But the road to legalizing recreational marijuana is full of hurdles. Activists had to put a stop to their efforts due to the COVID-19 outbreak in April 2021. But they are keen to push the government for the same in 2022.
The cannabis activists are more likely in favor to end the punishment of prison. One of them stated in 2021, "Our whole thing is about ending people going to prison, our whole point is about ending the dangers of the war on drugs, so it would be irresponsible for us to endanger people while we try to do it."
If it happens, and North Dakota legalizes Marijuana, the dream of the adults to grow at home would be possible.
What do you think? Will North Dakota be able to see the dawn of its medical marijuana program in 2022?
---
4) South Dakota:
Current Status:
Medical Marijuana use: Illegal
Recreational Cannabis use: Illegal
South Dakota is quite a conservative state as compared to its northern sibling, and every year they reject the demand to even legalize medical cannabis.
In the year 2020, South Dakota has proposed a Constitutional Amendment A. But that could get only 54% of vote shares. Which says that any adult over 21 years could possess and give up to an ounce of marijuana. However, with the 70% of the vote shares measure to legalize medical marijuana got a nod.
But because of the South Dakota legislature, supported by Republican governer Kristi Noem, residents of the state were not able to buy recreational cannabis. The decision is pending with the Supreme Court of the state.
In, South Dakota, the person with up to 2 ounces of marijuana for a year's jail punishment and even includes the fine of up to $1000. And keeping more than 2 ounces means harsher punishments.
Cannabis Advocates are trying hard to convince the government to push the Supreme Court for giving fast decisions. That is supposed to be out in summer 2022.
Obviously, even neighboring states are pushing the state to the decision. There is commendable public support for the adult-use legalization measure. Earlier, in 2021, a state circuit judge declared it unconstitutional.
---
5) OHIO:
Current status:
Medical use: Legal
Recreational use: Decriminalized
Ohio is the one having the most likely to have cannabis legalization in late 2022.
Advocacy group from Buckeye state has to put stall to their efforts due to the pandemic. But. they are fairly hopeful to get the process done by the ballot measure in November 2022. So, Wait for the good news!!
Well, there is a group known as Coalition to Regulate Marijuana like Alcohol, which proposed a law for the complete legalization of marijuana. That includes home growth, cultivation, manufacturing, testing, and sales of cannabis by adults(over 21 years).
Also, they proposed to impose a 10% tax on adult-use cannabis with local tax. The law also says about medical cannabis legalization that enables the dispensaries to work freely. The proposal would increase their cultivation and also they would legalize 40 new dispensaries and 50 retail licenses too.
Well, As of now the Coalition to regulate marijuana group is likely to gather signatures. For that they would need 130,000 signatures to present their proposed law in the Ohio legislature. The state legislature would then decide by voting.
It would be surely an exciting year ahead for Ohio.
---
6) Missouri:
Current Status:
Medical Marijuana use: Legal
Recreational use: Illegal
Fair Access Missouri and Legal Missouri are the two groups working on a complete adult-use legalization measure in the year 2022.
The campaign manager of Legal Missouri has stated that the state is more likely to legalize in the coming year.
As of now, Cannabis Products with up to 0.3% THC and 5% CBD are allowed to be used by patients with epilepsy only. Possession of marijuana is illegal and would lead to the imprisonment of 1 year with a $1000 fine.
If the state approves the Medical marijuana program then the medical marijuana patients could grow their own cannabis. Also, their Card ID cost will be $ 25 only, much lower than the current one.
Further, this would legalize the purchase, sale, manufacturing, delivery, use of marijuana for adult users. Also, only 6% of the tax would be there on marijuana sales.
With the legalization of medical cannabis, people with non-violent charges will have their criminal records expunged.
Along with this, the bill would ensure the usage of legal cannabis for recreational purposes followed by the detaxation of cannabis for medical use. This further allows people to drive while they are stoned to some allowable extent.
---
7) Mississippi
current Status:
Medical cannabis use: Just Limited to CBD oil
Recreational cannabis use: Decriminalized but illegal
Mississippi was one of the states with very strict laws against Marijuana. However, by the time they became softer, and are likely to go green with cannabis completely in the year 2022.
Before this, only medical marijuana patients with epilepsy could use CBD oil. No one else could possess or use cannabis for any purpose.
Though decriminalization has prohibited the arrest of the person but he is likely to pay fines of up to $250 for possession of up to 30 gms. However, fines could be more in case of more possession.
Lt. Gov. Delbert Horsemann told once that they have proposed the bill to legalize cannabis. He stated that they are just waiting for the government to announce it formally. Hence, we can say that the state is giving a piece of good news to all stoners of the state.
---
8) Oklahoma:
Current Status:
Medical Marijuana use: Partially legal just Limited to CBD oil usage
Recreational cannabis use: Illegal
In the year 2015, the medical marijuana program first came into the picture of the state. That allows only certain patients with diseases like epilepsy, uncontrolled nausea, and other severe diseases could own cannabis with high CBD but low THC around 3%.
In the year 2022, Oklahoma has the following ballot measure:
The marijuana legalization bill would be able to regulate cannabis and would legalize cannabis for adult use. However, this would also impose a heavy tax of 15% if the concerned person doesn't have a medical marijuana license.
Further, State cannabis commission will take over the Oklahoma medical marijuana committee. Again on approval, medical cannabis patients could grow up to six plants and can possess up to 8 ounces of marijuana.
For your knowledge, you should know the main objective is to ease up the strict laws against cannabis as of today. These days if you are caught with any amount of marijuana, you are eligible for jail punishment with hefty penalties. So be careful!
According to Marijuana Moment, the campaign will gain pace in 2022 and would end with legal cannabis in Oklahoma.
---
9) Arkansas
Current Status:
Medical marijuana use: Legal
Recreational Cannabis use: Illegal
Surprisingly, even though medical cannabis got legal status in the year 2016, Opening and running cannabis dispensaries in Arkansas has never been easy. Marijuana Businesses are facing loss as people have to wait to get their medical marijuana. The reason is the state legislature is not so cooperative and mostly put reviewal of dispensaries on hold for a long time.
Till now, keeping up to 4 ounces without having a medical card comes under Class A misdemeanor. It's a punishable offense and would lead to imprisonment of 1 year with a heavy $2500 fine. Jail time could be longer up to 6 years if you possess the illegal drug Paraphernalia, the amount doesn't matter.
Arkansas True Grass is an advocating group that has proposed a constitutional amendment bill. That will legalize complete adult-use cannabis including recreational ones in the upcoming ballot measure.
Moreover, the group is trying to get maximum signatures to get legal status. if they get enough signatures for adult recreational marijuana, the residents can keep up to 4 ounces, grow at the maximum of 12 cannabis plants. Even they want to waive off the pre cannabis allegations.
---
10) New Mexico:
Current Status:
Medical use: Legal
Recreational use: Almost legal
New Mexico will soon legalize completely. The state was a quick one to allow medical marijuana in 2007. patients could possess up to 8 ounces from state dispensaries. Permission to grow up to 16 plants at their home with a maximum of 4 plants that can mature at a time.
The concerned authority issues medical cards in case of severe diseases like arthritis, cancer, Hepatitis, anorexia. Till last year, the use of recreational cannabis was a matter of serious punishment including jail and fines.
However, in April 2021, with the implementation of the Cannabis regulation act, now adults over 21 of age can have up to 2 ounces of cannabis flower and can grow a maximum of 6 cannabis plants. This law has already terminated all the previous nonviolent marijuana offenses.
As per the members of Drug Policy Alliance, New Mexico, the bill to legalize cannabis completely would bring up the life of New Mexico by criminal records expunged automatically and making cannabis legal for complete usage.
The state is looking forward to starting retail sales from the State Licensed dispensaries, that are expected to commence from 1st April 2022. By the enforcement, per household can grow up to 12 plants in total. And people can use recreational marijuana for their personal use.
Obviously, a great step. We all are waiting for 2022's New Mexico.
---
11) Florida:
Current Status:
Medical use: Legal
Recreational use: Illegal
Florida has already made it legalized Medical Marijuana in the year 2016. Though patients could not avail the advantages and benefits because of the complex laws by the State Supreme Court. But now it is legal to use smoke marijuana which was earlier allowed for vaping only.
In contrast, Use of recreational marijuana is a serious offense and could end up in strict jail and a fine of $1000. If you are caught with up to 20gms of such cannabis. It can even be worse by four times if the quantity is more than 20 gms.
A group named Sensible Florida has taken initiative to regulate marijuana in a similar manner to Alcohol, which is looking for 2022 to get amended.
For the cause, Sensible Florida has to collect more than 891000 valid signatures by 1st Feb 2022; to receive Supreme Court's permission for the ballot measure in 2022.
If this happens, people of Florida could grow up to 18 plants at home, and also adult use of recreational marijuana will be legalized.
Therefore, in 2022, Florida is coming up with the following measures:
Adult People 21 years or older, of Florida can possess, use, give, and grow marijuana for their personal use. 18 plants to be allowed to grow per house.
Amendment of the marijuana's medical use in 2016 as demand is to grow up to 9 medical cannabis plants. Also, State's list of qualifying conditions to buy medical cannabis would add 9 other mental health disorders.
---
12) Pennsylvania:
Current Status:
Medical use: Legal
Recreational use: Illegal
Even after medical marijuana got legal in the state, the first dispensary took two whole years to open in 2018 in Pennsylvania.
But after the neighboring state, New Jersey fully legalized the use of cannabis in November 2021, the campaign in the state took momentum.
Until now, dispensaries only can offer oils, creams, edibles, and tinctures. Whereas for up to 30 gms of possession, there is imprisonment of 1 month with a $500 fine.
Lieutenant Governor John Fetterman, a famous cannabis advocate strongly said that using marijuana should not turn a person into a criminal. And adults should be legally safe.
But Pennsylvania's republican controlled legislature is still not showing its willingness to take strong steps anytime soon. However many advocacy groups are quite positive to legalize recreational marijuana in the year 2022.
---
13) Wyoming:
Current Status:
Medical Marijuana use: Limited to CBD oil
Recreational Cannabis use: Illegal
The use of Cannabis is completely illegal and lawsuits impose strict penalties.
Till 2018, there were no marijuana legalization initiatives taken.
Medical marijuana patients in the state can possess CBD oils containing less than 0.3% THC. But there is not a legal channel to get this or even they don't even know about how and where to get
Any amount of cannabis up to 3 ounces could lead you to jail for a year with a fine of $1000 and even you can go to jail for 5 years with a fine of $10000 if you possess more than 3 ounces of marijuana.
Wyoming people are demanding the legalization of both medical as well as recreational use. However, the number is quite low. It may legalize in 2022 if some concrete campaigning takes place soon.
---
14) Wisconsin:
Medical marijuana use: Only Limited to CBD oil
Recreational Cannabis use: Illegal
If you are thinking that you would get CBD oil easily in the state, you are wrong. Patients really find it difficult to get their CBD as it is not accessible in the state.
If you carry marijuana, you could be arrested for 6 months or more with fines of $1000. Even harsher punishments are there for the people possessing a higher quantity of marijuana.
Wisconsin governor said last year that the government is interested to legalize marijuana for adult use in order to boost tax revenue that has collapsed during the pandemic.
Also, city officials voted in November to remove low-level penalties for consumption and usage of marijuana by adults of 18 years or even more,
Another regional pressure the state is facing is the legalization of recreational and medicinal cannabis in the neighbor Illinois. The neighbor has shown significant revenue generated by the marijuana market.
---
15) Nebraska:
Current Status:
Fully Illegal
Nebraska, where the use of cannabis is strictly prohibited is looking forward to the ballot measure of 2022.
The state wants to get legalize recreational marijuana in order to possess, cultivate, transport that cannabis freely.
Also, the state is trying to get the legalization of medical marijuana to help patients so that they could get the desired in their own state at a low cost.
These are the states who are welcoming the year 2022 for reforming of marijuana policy project in their respective states.
Let's move to our FAQs…
---
FAQs about The States that May Legalize Marijuana:
Q1. Which States of the USA have legalized marijuana recently?
Ans: New Jersey, Connecticut, New Mexico, Virginia have legalized marijuana in the year 2021.
Q2. What are the benefits of the legalization of marijuana?
Ans: Legalization of marijuana is the need of the hour as it includes several benefits:
Boost Economy- In the states where marijuana is legal gets a huge revenue generated and hence economy get booster.
Stops black marketing of marijuana- If a states makes weed legal, it would make the black marketing of the drug.
Firther, legalization would enable to regulate laws for minor not using marijuana.
Cost of war on drugs get reduced.
Government can earn more through taxes on cannabis.
Awareness of using medical marijuana gets increased and with the legal amount, marijuana's negative impacts could be stalled.
Health benefits of marijuana can be attained by more people.
Numerous jobs are likely to be created by the Marijuana industry. This could surely give a boost to the economy.
After the covid-19 outbreak, the World is facing hard financial time. If the Marijuana gets legalized, it would be a great help in order to revive the world's economy.
Q3. What are the possible Cons of the legalization of marijuana?
Ans: Like positive points are there to legalize cannabis, there are negative too:
People usually gets high in case of personal usage of marijuana.
Proponged and regular usage of marijuana can damage your brain as well.
By the legalization, weed can be a part of everyone's house and hence children are more likely to get them easily which is very dangerous for their development.
People can get used to of harmful tactics like smoking marijuana, which in turn is highly dangerous for the lungs.
Marijuana is highly addictive and legalization make it available very easily.
Few more questions:
Q4. Is medical marijuana getting a nod from the Federal government?
Ans: No, At the federal level, Marijuana is considered as Scheduled 1 drug which is said to be of no medical use and harmful for the public. That's why the Federal government does not approve the use of cannabis. This causes conflict between the state legislature and the Federal government.
Q5. Is it legal for a minor to use marijuana in any state?
Ans: No, not at all. It is even a punishable offense to let minors get their hands on cannabis. There are strict provisions of jail and huge fines for such practices.
Q6. Can you differentiate the terms legalization and Decriminalization?
Ans; Both terms are completely different. Legalization means marijuana is from the laws and anyone who is an adult can use it according to their state's laws.
However, Decriminalization doesn't mean that it has become legal. In fact, it means that the system cannot arrest or prosecute a person having allowed an amount of the cannabis substance.
Q7. Why recreational use is banned in some states?
Ans: Recreational use of marijuana means, the use of psychoactive THC drugs is legal. It is important to note that recreational use would recreate the feelings, emotions, and mental state of the person unconsciously. Sometimes, It could be very sedative and harmful. Hence, recreational use is banned in many states.
---
Takeaways:
Well, we all know that Marijuana Industry is going to thrive in the future and the possibilities of creating jobs in this industry are getting higher. And that's one of the prime reasons that legalization should be there.
Before concluding let's see what our famous celebrities say about the legalization of cannabis,
What do Our Celebrity Say about Legalization of Marijuana: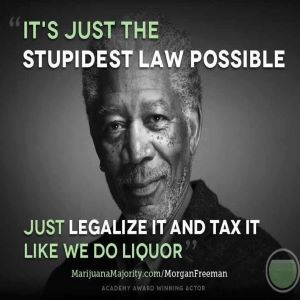 "I think people need to be educated to the fact that marijuana is not a drug. Marijuana is an herb and a flower." – Willie Nelson
" It makes me feel the way I need to feel." –Snoop Dogg
"When I was a kid I inhaled frequently. That was the point." – Barack OBAMA
"The legalization of marijuana is not a dangerous experiment – the prohibition is the experiment, and it has failed dramatically, with millions of victims all around the world."
― Sebastian Marincolo
---
Last Thoughts: About the States that may legalize marijuana in 2022
As we have seen that the year 2022 is coming with a lot of hopes for the states that have been waiting for the legalization of cannabis, we can say that the world has already set the stage to welcome legal marijuana.
Although, some legislatures are opting for it due to some pressure or they have seen the economic growth of their neighbors after legalization, yet the end would be in favor of the people waiting for so long for this special marijuana moment.
Eventually, the world started to believe that, "Herb is the healing of a nation, alcohol is the destruction."