Life Calling!!! If you want to get away with your Blues feelings, Welcome to the blog! A very important topic is getting discussed- best strains for Depression. Let's find out medical marijuana solutions to the very common mental health disorders.
Astonishingly but true more than 300 million people in the world are going through Depression. Frankly saying, every one of us must have faced some depressive symptoms at any point in our life.
Deep sadness that you can not overcome soon is depression. It is a mental illness in which your thoughts start to control you and take your ability to construct your future.
Though there are various treatments available to cure the symptoms of depression. They actually ease your blues and try to make you positive. Well, Studies have found that there are some specific marijuana strains for depression relief.
Many patients have voted for the Granddaddy Purple and the Harlequin strains to combat the symptoms of Depression. Click the following links to buy now.
Get your Granddaddy Purple
Get your Harlequin from here
Well, we are going to find the relevancy and the best strains for depression…
Stay with us.
How can medical marijuana Strains help you
"Depression is not just being a bit sad. It's not a feeling. It's not want to be alive anymore". – J. K. Rowling
This statement clearly defines depression. Seriously, no one can or no one should live hir or her entire life in such away. That's why treatment is a must.
Common Symptoms of Depression or mood disorder:
But how to know whether you or your loved one is having such a mood disorder? Following are the symptoms that may help you to diagnose.
If a person feels all negative about life, just hopeless
If a person feels lonely always
Self-esteem and self-confidence shook completely.
Feel not worthy of anything
Insomnia, or unusual sleeping or more sleeping
lack of energy
Loss of hunger
emotional eating may lead to weight gain or can be weight loss
Always show aggression against others
Suicidal thoughts or attempts.
Any of these symptoms need immediate medical assistance. The causes of mood disorder are in general environmental impacts or emotional trauma, recurrent failures in life, brain disorders, etc.
Treatment of Depressive symptoms:
A mood disorder can be of various types and after getting diagnosed, treatment starts accordingly.
Bipolar Disorder
Depression- Severe/ Mild
Seasonal affective disorder
Usually, Depression symptoms are healed by :
Antidepressants
Psychic Treatments
Exercise
Healthy Lifestyles
Motivational therapy
Now, marijuana is accepted as an alternate therapy for mood disorders. But let me be very clear about it-
Cannabis strains for depression are only a temporary solution and long-term usage may lead to both anxiety and depression both. Thus stay careful and use when your depression is temporary like seasonal affective disorder or affected by some life events or maybe due to aggression, then use of weed strains would help you. Else it is better to consult a professional medical expert to cope with the symptoms.
Well, let's discuss the best Marijuana strains for depression.
Awesome strains for depression in 2023
Certainly, living with depressive episodes is not possible. Therefore, we have found out the best medical marijuana strains for alleviating anxiety and depression.
Take a look at our strains:
Jack Herer
Pineapple express
OG Kush
Northern lights
Blackberry kush
Lamb's Bread
Granddaddy Purple
Harlequin
Cannatonic
Headband
So, let's know them better…
#1) Jack Herer: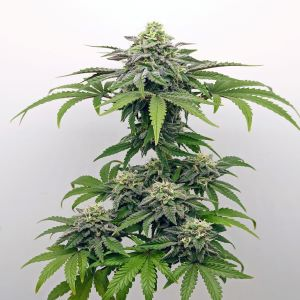 Jack Herer is the most popular Sativa Dominant strain that has a huge fanbase worldwide. It is named after the famous cannabis activist to pay tribute to his contributions to the cannabis industry.
Jack Herer has procured its spot as one of the most pined for medical cannabis. Its high energy-boosting properties make it amongst the best cannabis strains of all time.
The taste and Smells of pine and freshly cut wood can make their dream of strolls in the timberland.
Do you know that it was bred as medical marijuana? It has won no less than nine cannabis cups till now.
This high THC hybrid relives your body with its mood-boosting properties. You will start enjoying your life to the fullest. And that's what makes it perfect to use for Depression.
This powerful strain motivates imagination. And the Limonene presence makes it the most mind-blowing cannabis strains to gear up in your awful days.
The best part is that it is perfect for the novices is the added advantage of using the strain.
Remember as lower doses are enough to get the perfect energizing effect. So stay alert while taking it in.
Highlights:
Genetics: Northern lights x Haze x Shiva Skunk
THC: 17-21%
CBD: 0.4-1.8%
Taste and Smell: Citrus, pine, spicy herbal, Woody, Earthy
Terpenes: Carene, Pinene, Myrcene, Limonene, Humulene
Effects: Energizing, uplifting, happy
Medical Use: Stress, Anxiety, depression
#2)Pineapple Express: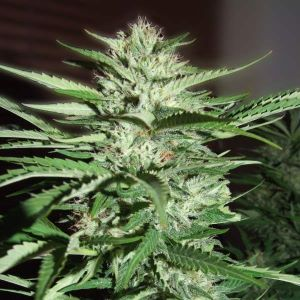 Pineapple Express is a balanced hybrid that gets immense popularity after the same movie was released. It is a magical and wonderful happy strain. This quality-made it immensely popular among the connoisseurs.
This happy pot smells a piece like sweet citrus blended in with some tropical natural pineapple while the fragrance it gives is gritty, piney, sweet, and similar to pineapple. It has a decent fruity mixed drink flavor with a sort of pine trailing sensation. It's essentially tropical, prepared simultaneously spilling to some mango-citrus-like taste blended in with pineapple.
Many cannabis users found it as the best strain for depression as it fills you with happiness and positivity all around and you will find to have your mood uplifted. You would soon want to come out of your shell to socialize, giggle.
Medically its a bliss for those suffering from anxiety, PMS, PTSD, Glaucoma.
Highlights:
Genetics: Trainwreck x Hawaiian
THC: 20-22%
CBD: 0.6-0.9%
Taste and Smell: Sweet, citrus, tropical fruit, pine, pineapple
Terpenes: , Pinene, Myrcene, Limonene, Humulene, ocimene
Effects: Energizing, uplifting, happy, giggly, social, positivity
Medical Use: Stress, Anxiety, depression, PMS, PTSD, glaucoma, Muscular Dystrophy
#3) OG Kush: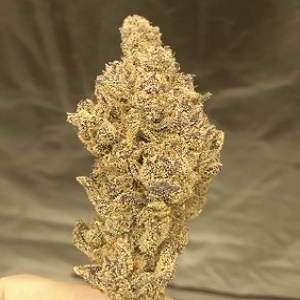 Pay Attention! A legend of all times is on our run down. This kush is an Indica dominant strain and is used to cross many respective members of the cannabis family.
The fragrance is so powerful that you can recognize it amongst many other strains. Noticeable citrus, earthy, pine will confirm its kush heritage. Moreover, citrus and skunky flavors are enough to satiate your taste buds.
With a high THC ratio, this strain gives euphoric and uplifted effects while keeping you in deep relaxation. Afterward, you will feel intense happiness and thus love for life.
Surely these strains are perfect strains for depression. Though its medical marijuana properties are well enough to heal headaches, migraines, Alzheimer's, and many more…
Highlights:
Genetics: Hindu Kush x Chemdawg
THC: 20-22%
CBD: 0.6-0.9%
Taste and Smell: Earthy, Pine, citrus, skunky
Terpenes: Pinene, Myrcene, Limonene, Humulene
Effects: Relaxing, Sleepy, uplifting, happy
Medical Use: Stress, Anxiety, depression, Arthritis, Insomnia, nausea, Alzheimer's, Migraine, Headache
#4) Northern Lights: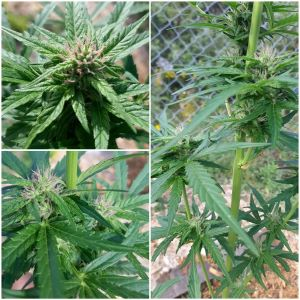 Unarguably, the most renowned purest Indica strain of all times. This classic Indica needs no introduction.
While crushing the nugs, you can anticipate the blend of woody and piney pungent fragrances like Ganja. After smoking, the general flavor is agreeable to the earth/pine flavor. At the point when you breathe out, you will see the dash of pleasantness in the persistent flavor.
Northern Lights is a perfect marijuana strain to overcome your depressed mood and alleviate anxiety. It gives a perfect blend of body and heads high. What you be blessed with is the ultimate relaxation with happiness and tingly, giggly feeling.
You will be amazed and would ask where the hell is my depression? Does it even exist?
Surely wonderful Indica strains for depression.
Highlights:
Genetics: Afghani x Thai
THC: 18-20%
CBD: 0.2-0.6%
Taste and Smell: Earthy, Pine, citrus, skunky, woody, ganja
Terpenes: Pinene, Myrcene, Limonene, Humulene
Effects: Relaxing, Sleepy, uplifting, happy, giggly, tingly, hungry
Medical Use: Stress, Anxiety, depression, ADD/ADHD, Insomnia, lack of appetite, Multiple Sclerosis
#5) Blackberry Kush: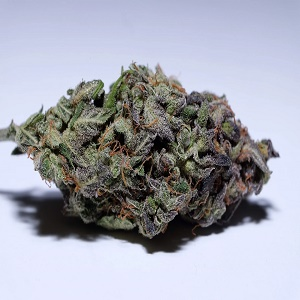 Another potent Indica dominant hybrid medical marijuana strain is recommended by a medical professional for managing depression.
Upon inhaling, the sweet, Pine, berry taste with diesel-like odor would take over you. No doubt it is delicious and hence loved widely.
If you are not able to sleep as disturbed by depression, then having this will give you a tight couch-lock experience in no time. It has the potential to provide chronic pain relief and help in managing your mood.
Don't go after our words, experience it and feel.
Highlights:
Genetics: Afghani x Blackberry x Bubba Kush
THC: 18-22%
CBD:<1 %
Taste and Smell: Earthy, Pine, Berry, sweet
Terpenes: Pinene, Myrcene, Limonene, Geraniol
Effects: Relaxing, Sleepy, uplifting, happy, calm, hungry
Medical Use: Stress, Anxiety, depression, Fibromyalgia
#6) Lamb's bread: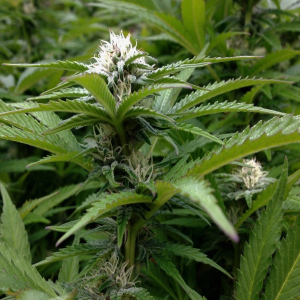 If you want a delicious remedy to alleviate your anxiety and depression, try this amazing creation. Lamb's Bread is a Sativa strain and was appreciated by the famous Bob Marley.
With spicy and peppery flavors and a cheesy grass smell, this strain is ultimate tasty for your tastebuds. The powerful and catchy aroma would leave you with happiness, creativity, and a lot of energy to take up new tasks and fulfill the older ones with full enthusiasm.
Many patients have reported having relief from bipolar disorder, anxiety, depression, headaches and many more.
Highlights:
Genetics: Jamaican Landrace
THC: 16-21%
CBD:1 %
Taste and Smell: Earthy, Diesel, butter, sweet , cheese, grass, woody
Terpenes: Ocimene, humulene, Sabinene, Bisabolol
Effects: uplifting, happy, Aroused, Energetic, Hungry, focused
Medical Use: Stress, Anxiety, depression, headaches,
#7) Grandaddy Purple: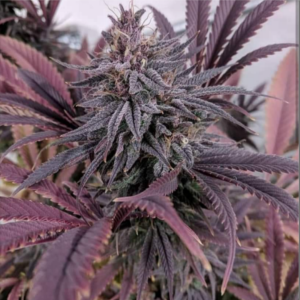 Granddaddy purple needs no formal introduction. This famous Indica dominant strain has won numerous awards for being an excellent Indica strain and for its overwhelming effects and flavors.
predominately flavored by berry and grapes, you will be ending up wanting for more for sure. But keep in mind that high doses would make you feel adverse effects.
Therefore not advised for novices.
This THC dominant strain will leave you with high physical relaxation and couch-lock effects. Make you relaxed and sleepy for longer. It's high THC gives you a high punch of psychoactive high and provides a euphoric high as well.
The proven calming effects would uplift the mood and diminish the signs of depression, stress, chronic pain.
Highlights:
Genetics: Big Bud x Purple Urkle
THC: 20-27%
CBD: insignificant
Taste and Smell: Sweet, citrus, grape, berry, pine
Terpenes: Pinene, Camphene, geraniol,
Effects: uplifting, happy, relaxed, sleepy
Medical Use: Stress, Anxiety, depression, headaches, insomnia, muscle spasms, migraines
#8) Harlequin: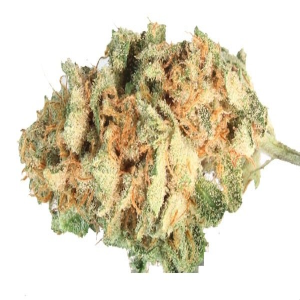 Harlequin is a high CBD strain and a complex plant loved for its high energizing and mood uplifting qualities.
This Sativa dominant cannabis strain has a sweet and musky flavor with a mango and a sweet aroma. These profiles make it extremely delicious and worth trying.
Thanks to its primary terpenes Geraniol's low THC and High CBD profile makes Harlequin strains the best strains for depression. This marijuana strain has great calm and happy effects. And thus provide a great body high, focused, and energizing impact all over your body.
Overall, a great choice to help you with stress, and depression.
Highlights:
Genetics: Columbian Gold x Thai, Swiss landrace
THC: 4-6%
CBD:10-11 %
Taste and Smell: Sweet, musky, mango, earthy
Terpenes: Ocimene, Pinene, Myrcene, Geraniol
Effects: uplifting, happy, energetic, euphoric
Medical Use: Stress, Anxiety, depression, headaches, PTSD, Fibromyalgia
#9) Cannatonic: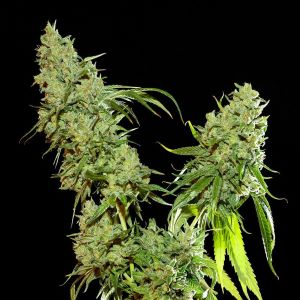 Cannatonic is a well-balanced hybrid with high CBD. This cannabis has kick-back relaxing properties being extreme high CBD strains.
These buds have citrus, Herbal, sweet, and woody scents and flavors. Like their effects, the flavor profile is also quite soothing as well.
These high CBD strains of marijuana help in mental clarity are provided creative stimulation so that you may feel happy and blessed about all you have.
These are very low THC strains and thus don't make you sleepy. Just soothing effects of these marijuana strains will fade away all your worries and stress while alleviating pain, headache as well.
No doubt why these are considered the best marijuana strains for depression.
Highlights:
Genetics: MK Ultra x G13 Haze
THC: 4-7%
CBD:10-14 %
Taste and Smell: Sweet, citrus, herbal, woody,
Terpenes: Ocimene, Pinene, Myrcene, Geraniol
Effects: uplifting, happy, energetic, euphoric
Medical Use: Stress, Anxiety, depression, headaches, chronic pain, muscle spasms
10) Headband: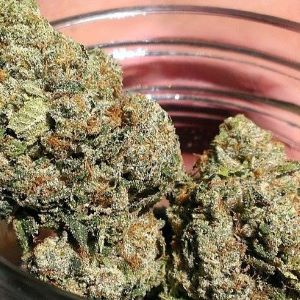 The headband is a classy cannabis strain with a little Indica dominance. Those who are Indica fans can make this strain in their daily life.
The headband is named so, due to its sensational effects that start from the forehead and run throughout the head to provide a great head high.
This marijuana helps in relieving complex disorders of stress anxiety and depression, though being a high THC strain, this cannabis use would let your all day's work be hindered.
So, be careful while taking it. stay low on the doses as well. Else best strains for your mental health.
Highlights:
Genetics: OG Kush x Sour Diesel
THC: 17-24%
CBD: Unknown
Taste and Smell: Diesel, Lemon, Sweet, Tangy
Terpenes: Ocimene, Carene, Pinene, Myrcene
Effects: Creative, euphoria, happy, Relaxing
Medical Use: Stress, Anxiety, depression, headaches, migraine, nausea, seizures
Verdict about the best marijuana strains for depression:
In a nutshell, no one can live with such mental health and it should be cured. As this will stop you from enjoying your life. First of all, start living in presence and live with gratitude. It creates wonder and doesn't let you feel negative in any case.
Still, if you need marijuana a wonder herb is there for you. Hopefully, our honest reviews would let you take the decision. But we always recommend you consult a professional medical practitioner to find the right strain for you.
Always go slowly with the doses. if needed only then increase the quantity.
"The biggest killer on the planet is stress, and I still think that the best medicine is and always has been cannabis." – Willie Nelson
FAQs About Best strains for depression:
How do Marijuana strains help us with Depression and stress?
Marijuana consists of compounds like THC and CBD that directly interact with our endocannabinoid system. THC is helpful in stimulating happy hormones dopamine and Serotonin which are also released through the use of anti-depressants. Similarly, high CBD ratio strains can calm the symptoms of mental ailments.
Indica vs, Sativa strains? Which one do you recommend?
Well as you can observe that above-mentioned strains carry Indica, Sativa as well as hybrids. All these do wonders while treatment. Indica gives you a body high and is relaxing and calming, whereas Sativa strains are energy boosters to help you in daily life.
If you or your family members are having such symptoms then first check the need. As if the need for sleep is needed, then going for Indica Else Sativa would be a great choice. You can choose hybrids to get both effects simultaneously.
How do I get these medical marijuana strains for depression?
There is a simple process to follow:
Get the patient checked by the registered cannabis practitioner.
Let him diagnose the symptoms.
Then you need to have a recommendation from him.
Get your medical marijuana card.
Go to the local dispensary and get the recommended dose of the cannabis strain.