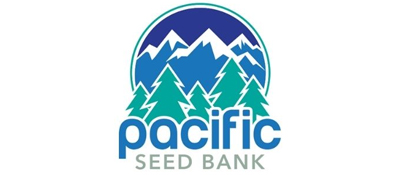 If you are cannabis seeds growing enthusiast and looking to buy marijuana seeds from the Pacific seed bank, then stay a while! And read our article -The most honest Pacific Seed bank review.
The legalization of marijuana has brought a boom to the cannabis marketplace. Not only stoners but also the number of marijuana growers has been increased by many folds.
Authentic marijuana seeds are needed to grow a plant of cannabis. There are many seed banks and dispensaries that provide the sources. And many customers consider the Pacific Bank a decent choice.
But I can't entirely agree. I feel there are many good seed banks to prefer than the Pacific seed bank. I like Ilovegrowingmarijuana, Seedsman, Cropkingseeds to this one.
Do you want to know Why?
What's the problem? What are they good at?
Then, read on!
So, 420expertadviser presents the 100% genuine Pacific seed bank review based on personal experience, expert views, and actual customer evaluations.
Don't miss it else you will regret it. You will not find such a detailed review elsewhere.
---
Pacific Seed Bank: All you should know
First of all, I must tell you that reviewing such a prestigious seed bank is an uphill battle and needs a lot of brainstorming, legwork, and research.
But, we have tried to cover all the positive and negative aspects in our review. So get along.
The Reputation and Credibility
Most importantly, Pacific Seed Bank is a genuine and entirely legitimate seed bank with a considerable fanbase.
So, yes, for sure, it is safe to buy seeds from the Pacific seed bank.
As far as a bank account is concerned, it depends upon the quality of services you get from the bank. So when you look for the reviews, they have a fair share of happy, loyal customers to frustrated ones.
The bank is cheered for their top grade wide seed selection, but for varied reasons like customer support and shipping experiences, there is criticism by baffled buyers as well. Trustpilot, t, also has thousands of reviews filled with appraisals and grudges.
So, it is clear that the bank is genuine and credible, yet their quality of services is what gets questioned repeatedly.
If not yet understood, move on to the details in our further segments.
Indeed, even our team tried Pacific Seed bank for the actual user experience, and I am putting it all together here. After all, we are on the mission to let you get the most value of your hard-earned money!
Isn't it better to peep into its history ahead of examining its different administrations?
---
History of Pacific Seed bank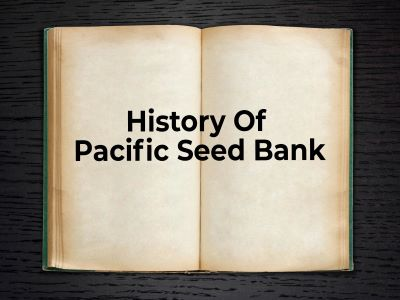 Though we don't know their establishment's exact year, only a little information is available on their website. For example, we could say that the pacific seed bank was started 20 years back by some pot enthusiasts who are subject matter experts. Its founders are well versed in business, cultivation, and medication as well.
Such an experience made it a big name in the giant cannabis industry.
Pacific seed bank is officially situated in Barcelona, Spain. The Pacific seed bank, located in Santa Rosa, California, USA, is the primary delivery center. Interestingly, Pacific Seed bank has branches across the planet like Los Angeles, Amsterdam, and Canada to ensure a quick delivery.
Indeed that's incredible. They are accessible from a significant part of the world!
Correspondingly, it's time to check the other facts. Let's move on!
---
Pacific Seed Bank's Website
After the history, now it's time to check its website.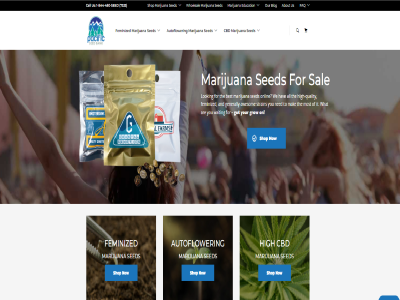 Click here to visit the Pacific Seed Bank Official Website.
Hey! did you visit the Pacific seed bank website?
I am sure you must have loved it.
As at the first look, I cherished Pacific's website.
The site addresses such a big organization so well. Perfectly doing justice.
Getting more curious?
Let's get into the insights of the website as there are a couple of things that truly matter:
Design:
We observe the site is basic and clean. It is mess-free, which makes it incredible. It's neatly planned, coordinated, and simple to explore and navigate through.
The website showcased the principal strains, arrangements, and advancements, primary highlights as shipping, germination, and so on. Means the menu is so simple to understand.
Indeed, a curious visitor will be locked in.
What is more striking is that whatever you want to know is just a click away from you. So organized.
Likewise, they have a bot-assisted help box, a chat box where you can interact.
So, From a Design point of view, it is past incredible!
If you have visited their website, you must have agreed that they have easy to go user-friendly website.
As I told you, You can access any information with just one click. By tapping on something, you will encounter the universe of data unfurled for you.
In a broader picture, if you want to see their feminized Marijuana Seeds or any other, you can channel through the strains because of what's generally famous, their height, flavors, aroma, THC content, Health usage.
In short, every piece of information will be in front of you.
The site is full of information which is again very smooth to experience.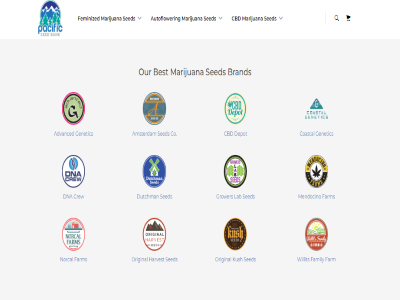 As you can see that everything is mentioned on their home page, including the partners they are working with to the best-selling strains. That's the sign of a well-structured user interface.
Therefore, excellent User Interface and navigation experience.
User Experience:
You must have got the idea of the user experience by the above points. So following the points above, I can say you will have an incredibly smooth experience while visiting the Pacific Seed Bank Website.
Perfectly crafted, structured, and full of information.
Well Done!
Now you must be thinking that if I agree to their credibility and praise their website so much, what's the problem with them.
Well, to know that, keep on reading.
---
Collection & Quality of seeds
Pacific Seed bank is one of the reputed online seed banks known for its vast seeds collection. Seeds that arrive at the bank are promised high quality.
Does the Pacific Seed bank justify its claim? Find in a few minutes. Continue Reading.
Undoubtedly, the bank has a huge seed collection of around 750+ strains of high quality. The quality of seeds is ensured as these are from the top breeders like Dutchman Seeds, DNA Crew, Mendocino Farms, Norcal Farms, Original Kush Seeds, and many more.
The bank has three types of marijuana seeds. These are mentioned on the home page of the website.
Autoflowering marijuana seeds
High CBD seeds
Feminized seeds:
Feminized seeds at Pacific Seed bank: visit https://www.pacificseedbank.com/product-category/marijuana-seeds/feminized-marijuana-seeds/">
Pacific bank offers almost 500+ feminized seeds options to customers.
Substantially, a vast collection!
They claim to sell 100% feminized seeds of high potency, bid buds, and space savers. The bestselling feminized seeds that arrived at the seed bank are Acapocto Gold, Blue Cheese, Skywalker OG, Sour Diesel, Purple Kush, Banana Kush, Amnesia Lemon.
Autoflowering Marijuana Seeds:
Pacific seed bank has a commendable number of collections for autoflowering seeds. As you can see, when you click for the auto flower in the menu, a drop-down list will be opened in front of you. You can choose from their best strains, Jack Herer auto, NYC Diesel Auto, Platinum Kush auto, Yumboldt auto, tangerine auto. Or you can choose as per their therapeutic usage like mentioned in the menu- Anxiety, Chronic pain, Depression, Stress, Insomnia.
Even you can choose strains relatively their types as Indica, Sativa or Hybrid.
Quite a fabulous menu!
CBD marijuana seeds:
Their third category involves CBD seeds. You can choose as per high CBD, Moderate CBD, and low CBD. You can opt for any of them. Their best-selling high CBD seeds are ACDC CBD, Hawaiian Dream, Blueberry, Shark CBD, Harlequin CBD.
Their collection of 52 high CBD strains is used for various medicinal use.
They have regular seeds as well. However, you can find a vast collection of traditional sources too. Also, new seeds usually get added frequently.
Anyone can get influenced by this massive number of quality seed selections. So do I, and I hope you must also be flattered. All the seeds that arrived at the bank are of excellent quality.
As far as seeds quality is concerned, they have pretty good satisfied customers and loyal customers. But also, there are a good number of negative reviews that claim the faulty seeds that never grow.
So, there is more to research.
Let's see how its Customer Services sounds.
---
Customer Service
When you look around for their customer service reviews, it is really heartbreaking to see the Pacific seed bank reviews in this area.
Though there are good reviews of seeds, Still, many customers complain that they don't get answered to their queries of never get the issues resolved.
You will see a lot of aggression in the reviews of the customers.
"Inferior quality of seed received what I got never germinated. What's more depressing was that I received two male seeds out of 15 ordered. My real money was wasted. Neither they answered my emails nor in any other way. Pathetic service, poor quality. " – A customer on Trustpilot.
Their page is full of such reviews. Though the bank provides germination guarantees and even replacement seeds until they don't cater to the complaints, how will they defend their claim?
Many users say that they never get their replacement seeds.
To find the reality, I mailed them to know the information. That is never responded to.
The seed bank offers multiple channels to communicate with, like mails, chat, or even call. But the service is seriously disappointing.
Don't be surprised to stay on hold while calling them. It's always frustrating. Indeed, the seed bank has enough room for improvement in this category.
---
Does Pacific Seed bank provide a Germination Guarantee?
All of us, as buyers, want the 100 % value of our money, and the buying of marijuana seeds is still costly. Hence, always go for the seed banks that provide a decent germination guarantee.
While discussing the Pacific seed bank review, the point of appreciation is that the seed bank claims a 90% germination guarantee, which is a positive point to choose the bank.
Indeed, the bank is doing great as a 90% germination rate is pretty good to attract consumers.
They claim that if 90% of the seeds sold don't germinate, then the customer gets replacement seeds in place of the faulty sources,
But, do they fulfill. While looking at the customer's feedback, only a few justify the claim. The rest of the reviews say that the customer service doesn't answer their queries.
So, for any seed bank, a good germination guarantee can only be achieved with the support of excellent customer service.
Seeds Pricing
Pacific seed bank offers reasonable pricing, not very low yet average seed price. Even they have some seeds below $100.
Surprisingly, we don't recommend pacific Seed bank to grow cannabis even then.
Why? Well, it's the company policy.
Pacific doesn't offer any promotions or discounts like most banks, and thus their seed price becomes higher. Then, the customers get the same seeds from the same breeder from other seed banks at a relatively low cost.
I suggest that if you want to purchase seed, then try other renowned banks like seedsman, ILGM, etc. Compare the price after all the discounts and then move on! After all, money saved is the money earned.
---
Payment options
Pacific seed Bank has one more disadvantage- minimal payment options. Yes, any seed bank that wants to stand out globally should take care of the customer's convenience.
I found that this seed bank lacks in this category. If their options appeal to you, you can carry on for sure.
As of now, the bank offers the following payment options:
Payment by Mail:
A customer can use a cashier's or certified check or money order in this option. To encourage the customer to use this payment option, the bank gives three free seeds along with your order.
Zelle (the US only):
If you are in the USA, you can choose this option. With this option, you don't need to pay any transaction fees.
Cryptocurrency:
The pacific seed bank accepts payment using cryptocurrencies like Bitcoin, Litecoin, and Ethereum.
Sadly, the bank doesn't accept cash, a personal cheque, or even Paypal. This reason makes the customer migrate to another seed bank.
---
Packaging
The most robust Pacific seed bank pros are their shipping and packaging.
You can count on the bank's packaging and shipping policy completely.
Advantages of Packaging includes:
The Pacific Seed bank offers complete Discreet shipping without an advertisement or anything except your name and address.
Your package won't convey any pot-related signs to keep it shielded from Stealing.
You will get your weed seeds in a unique cautious and fixed bundle to keep up with the seed quality.
Even, if you are more concerned about the privacy of the package, the bank gives extra and unique stealth packaging without any extra charges. Isn't it great?
Let's have a look at the shipping:
Shipping and Shipping Charges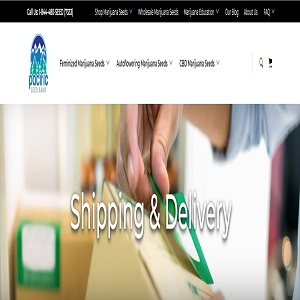 Fortunately, The Pacific Seed bank ships cannabis seeds worldwide and guarantees that your bundle will contact you at any expense.
Advantages of the Pacific seed Bank's Shipping:
Ensured and fast Delivery worldwide
Standard Shipping
Great packaging. The seeds are generally packed in medical vials to ensure damage-free shipping.
Each order has a unique tracking code. So that you can track your package's location.
However, there is a tiny request from the bank to be well-versed in your country's cannabis laws as the bank doesn't take responsibility for any law breeching. Therefore, beware!
Shipping Costs and Shipping Times:
For the USA: $9.95 Flat Rate Shipping, tracking included. You can expect to receive your package within 5-7 business days.
For Australia: $30 Express shipping cost, tracking included. Parcel would be delivered within 7-25 business days.
For Europe and other parts of the World: $30 Express shipping, Tracking code. delivery time 7-25 business days.
The bank offers free shipping only if your order is more than $500.
They mentioned that shipping times might vary due to the postal service. However, if your packages don't arrive by the last expected date of shipping, then you can talk to them.
For more information regarding their shipping policy, please click here
---
Promotions and Deals
Again, it is a weak point of the pacific Seed Bank. Pacific Seed bank doesn't offer any special deals and discounts. Even you will not find any attractive coupons to offer free shipping.
Also, the bank doesn't have any loyalty program for their loyal customers.
Pacific Seed bank should look at this area and work more to please and retain their customers.
---
What the real Customer Say: The Real Pacific seed bank review
PSB has a fair share of pros and cons, as I've mentioned.
Let's see through the customer's eyes:
"I have placed a successful two strain order from Pacific Seed Bank as an experiment. It did take almost a month for the seeds to arrive. I've finished harvesting Auto Yumboldt and Auto DarkSideOfTheMoon. The plants had the properties claimed for those strains, growing very well. I like to spread strain trials out over time. But so far they seem fine. " – A Happy Customer.
While reviews are full of anger and harmful too, have a look!
" Please don't buy from PSB. On April 29, 2020, I mailed a USPS Money Order to Pacific Seed Bank for a tiny (9 seeds) order. At that time, I had no damaging information about them, so I patiently waited for almost three weeks before I contacted them. I was told it was coming soon, and they gave me a USPS tracking number.
When I checked it, I saw it hadn't been received by the USPS yet. Almost a month had almost passed, I contacted the PSB again. This time I was told it was at the USPS. NO, IT WASN'T, AND AS OF THIS DATE STILL, IT STILL HASN'T BEEN. After a full month, I demanded a refund but (not surprisingly) never heard back from them. Today = June 1, 2020
If you send them money, kiss it goodbye." – A negative feedback
These are just some glimpses. But for sure, for any organization, customer satisfaction is mandatory. If you cannot please all of them, there should be maximum customers who stand in your favor.
This is undoubtedly one of the reasons for which I don't find the Pacific seed bank among my recommended seed banks.
---
Pros and Cons Of The Pacific Seed Bank
let's have a glimpse of our Pacific seed bank review:
Pros:
Great strain collection
Easy and friendly Website
90% germination rates
Long experience of 20+ years in the marijuana industry
Free seeds offer after a big order
Fast shipping and safe shipping
Express shipping
Many varieties of a particular strain
Extensive superior product quality
Tracking Code with the order
Cons:
Higher price
No discounts, promotions, and deals
No loyalty program for old customers
Many negative reviews
Poor customer service
free delivery only for high order value
No free seeds with every order
Shipping charges extra
Do you want to know more about the Pacific Seed Bank? Switch to FAQs.
---
FAQ's about the Pacific Seed Bank
Q1. The Pacific Seeds is a legit seed bank. Is it true?
Ans: Yes, It is. They have been serving the mankind for 20 plus years and take care of the laws wherever they are placed. Pacific seed bank is a legitimate seed bank. You can buy cannabis seeds from them.
Q2. What will happen if the seeds delivered are faulty?
Ans: Well, for this, the Pacific seed bank provides a complete refund of your product. However, they don't refund the shipping charges.
Follow the following link to find their return policy.
Q3 Does the Pacific seeds bank ship worldwide? What is the case of shipping delays?
Ans: The Bank ships worldwide with some shipping costs, and shipping time is mentioned according to the countries. But if you don't get your seeds and shipping delays, you can contact them via email or call.
However, their customer service is not that reliable. So beware!
Q4. What if seeds don't germinate?
Ans: Pacific seed bank ensures a 90% germination rate. You have to follow their germination guide to grow cannabis plants.
Else you can return them too.
It's time to move to a conclusion.
---
Wrapping Up The Pacific Seed Bank Review:
If we put everything in a nutshell, we can say that Pacific seed bank is undoubtedly one of the big names in the marijuana industry. The bank has a vast and good seed selection and is reliable to ship worldwide. Yet, many negative points are the vast obstacles stopping it from becoming the pioneer among all.
So, keep in mind the points we have discussed and only then buy from the Pacific seed bank because you should get the best value for your money. You can try the other seedbanks with good customer service, deals and promotions, low prices, and good reviews.
So "Spend wisely, choose wisely, & Grow nicely."