Want to go to Turkey? A stoner's mind would surely ask- is weed legal in Turkey? Will I get my type of cannabis there? And how? You will find everything in this article. Find now!
Turkey: A country with both legs on different continents. Amazingly, where most of the stretch comes under Asia, Istanbul's other central capital city is in Europe.
Interesting, isn't it?
Like its geographical location, its cannabis laws have two faces. Cannabis in Turkey is highly illegal. Though medical marijuana in turkey 'is partially' legal.
How? Read ahead to know the interesting Turkish law about cannabis.
Cannabis in Turkey: Is weed Legal in Turkey?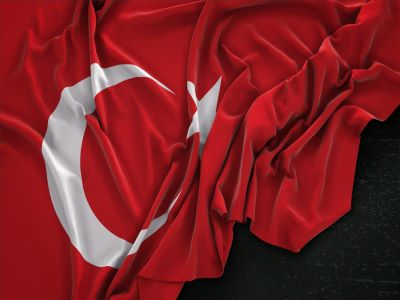 History of cannabis in Turkey:
Turkey has a long history with marijuana. Cannabis production in Turkey goes back hundreds of years, utilized in the transportation business to make ropes, sails, and different materials. There was a time when coffee houses were crowded with cannabis users. Ganja and cannabis buds were used frequently for rejuvenation and chilling.
Sufi form (Islam) has got the credit for spreading the marijuana culture in Turkey in the older times. Somewhere around 1500 B.C., Turkey was a leader in hemp production.
Turkey started changing its stance in 1890 and started regulating all types of cannabis. Further, in 1925, in the International Geneva convention of narcotics control, the member countries pressured Turkey and other drug-producing nations to take a tough stance on drug use and drug trafficking. Then the current policy on illegal drugs started taking shape, and in 1970, it was enforced thoroughly.
Illegal Drugs in Turkey: The Current Status
Once legal and now considered illegal, marijuana in Turkey has the following status now:
Current status:
Medical marijuana: Partially Legal
Recreational cannabis: Illegal
Yes, marijuana is now legal only for medicinal and scientific purposes. However, if other traditional treatments fail, the doctor can prescribe medical cannabis. That's why it has got the 'partially legal' status.
---
Marijuana laws in Turkey: about possession, use, cultivation, and drug trafficking
Have you watched 'Midnight express in 1978'? If yes, you must have a glimpse of harsh Turkish laws about cannabis.
Turkey imposed strict control over drug addiction, trafficking, personal use, and cultivation. The laws are the strictest among the other European countries. Turkey has left no stone unturned, from fines to prison sentences to control marijuana usage.
The Turkish government follows the Turkish penal code for cannabis. This Turkish law can be understood under the following:
Law for cannabis users, possession:
Under Article 191, any person, whether a citizen or foreigner visiting Turkey, who possesses, receives, or keeps marijuana or other illegal plant-based drugs for personal use is subjected to a prison sentence of 2-5 years.
Also, to postpone public prosecution as mentioned in Article 171 of the Criminal Procedure Code No. 5271, which is the article concerning the " Discretionary power to initiate a public indictment." As per the title, this article provides an optional capacity to examiners to choose whether to continue with a public indictment, dependent upon specific standards and necessities. In like manner, the examiners may (not will) choose to drop all charges and decline to begin a public indictment under specific circumstances.
Under the law, the subject shall be sent to some rehabilitation center for at least a week or a month. If he refuses to take any treatment, he is liable for jail time.
However, he can choose up to three years of probation (probation period) instead of the prison sentence if he has drug possession charges.
Law for Selling cannabis:
Turkey is an important location in terms of drug trafficking in Europe. It is the pivot point to selling cannabis in the Middle east.
The Turkish government has a lot of pressure to control the drug supply in this area. Turkish law has severe penalties for such offenses.
Drug import and export is a severe offense, and for that, 15-20 years of a jail sentence is there.
If a person tries to sell marijuana, he is subjected to 10 years of imprisonment. This punishment can be increased to 15 years if a person tries to sell cannabis to a minor.
In case of synthetic cannabinoids are involved, then the above prison term may exceed 50%.
Laws for growing cannabis:
Earlier, the cultivation of cannabis was illegal. In 2016, the Turkish government-endorsed cannabis cultivation in the 19 provinces of Turkey. The government has complete control of Turkish farmers so that they will get rid of the whole plant cannabis and cannot sell in terms of psychoactive drugs.
In 2019, President Recep Tayyip Erdogan declared that Turkey would soon cultivate industrial hemp. He remarked: "I'm shouting to my country; we should begin the interaction to develop modern hemp. We will see that modern hemp has a wide range of advantages in various regions."
Indeed president Erdogan's initiative brings hope to the hemp industry but is against the current law.
---
Medical marijuana in Turkey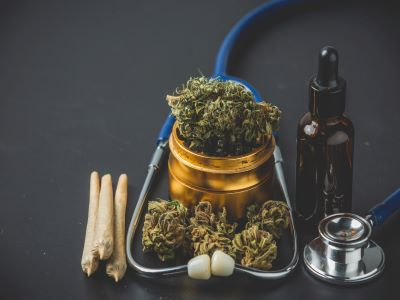 Turkey is taking steps to legalize cannabis to some extent. And legalization of the drug for medical purposes is the concrete one. This came into the picture in 2016.
As mentioned earlier, Medical cannabis is partially legal according to the cannabis legislation 2016 of Turkey.
To get the drug for medical purposes, you must have the doctor's prescription of the authorized doctor. Also, doctors must prescribe cannabis only after the failure of other treatments. For example, if you have a doctor's prescription, you are eligible to get cannabis sprays and some restricted medications.
It is important to note that only Dronabinol, Sativex, and cannabis oils are allowed under the 2016 legislation. No other drug falls in the legal category.
---
CBD in Turkey:
CBD in Turkey is still in the legal grey area. That means it is neither legal nor illegal. However, CBD oil with less than 0.2 % THC or no THC is legal in Turkey.
Future of Industrial Hemp production in Turkey: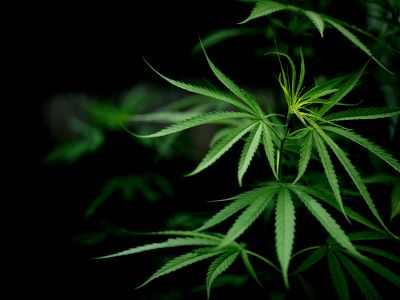 Since President Erdogan made his statement favoring growing industrial hemp, Turkey's hemp production is seeing a new height. Once again, the nation may join among the most significant industrial hemp producers.
Farmers can take part in growing hemp for three years with the license. After that, they should renew it.
Also, they should dispose of all the parts of the plant. Being a psychoactive drug, they cannot sell any part of the plant.
Currently, Turkey is dependent on imported hemp for the paper manufacturing and textile industry.
The public in Turkey about marijuana:
As long as the public of Turkey is concerned, it is observed that they want to legalize cannabis. Even according to a survey, 20-30 % of young adults have admitted that they have used cannabis somehow. Usually, these are the people in the rural areas.
Also, they want to grow cannabis for revenue, industrial use, recreational use, and medical use. They want weed legal to give them employment, money, and rejuvenation. Public of Turkey ants the complete legalization of weed.
Undoubtedly, some other Turkish people still have the taboo with the name of weed. They had a bad reputation for cannabis in their mind.
Where can you find weed in Turkey?
Although using or smoking weed commonly in Turkey may lead to three years of harsh imprisonment, some people and tourists still mention that you can get cannabis very quickly!
Caddebostan, Tarlabasi, zeytinburnu and hacihusrev, Taksim and Beyoglu are some of the area where you can get weed.
But stay aware! Make a local friend. They can guide you well.
However, it is better not to look for cannabis till turkey puts it a step ahead and makes it legal completely for recreational use and medical use.
---
FAQs: Is weed legal in Turkey?
What is EMCDDA?
EMCDDA is a European Monitoring Centre for drugs and drug addiction. You can read the laws of the European monitoring center and much more about the organization.
Is punishment harsh for foreign tourists?
Usually, foreign tourists are given lenient punishment for possessing a small amount. But if they are caught with a more significant amount of weed, they may be in trouble.
However, sometimes bribes can work, but that's on your luck.
Can we use recreational cannabis in the future in Turkey?
Nothing can be said. But as the president has favored hemp production in the future, a slight chance is there. But you must understand that cannabis for recreational use will not be legal very soon.
Can we send cannabis seeds to Turkey?
No, It's illegal. You can neither send them online nor through the mail.
Will turkey allow cultivation in other provinces?
Don't know. Till now, cultivation in 19 out of 81 provinces has got acceptance by the government.
What is the red prescription?
When a doctor recommends the use of marijuana to a patient, he gives a red prescription to the person. According to which the patient can receive the prescribed medicines.
Does Turkey produce cannabis medicines or sprays?
No, Turkey imports from the other nations.
Can we smoke medical cannabis in public in Turkey?

You can use medical marijuana prescribed by the doctor, and usually, they recommend sprays. However, any type of smoking in public is illegal.
What is the future of cannabis in Turkey?:
Well, to the president's statement, it is clear that cannabis will not be taboo in Turkey. Hemp cultivation has become legal, giving positive signs. Yet, it is difficult to say that weed will become legal soon.
Also, until the weed gets legal, it is always better to avoid smoking in public or buying or selling cannabis there. Police and laws are after you, so stay mindful!