Finland tops among the world's happiest countries. But if you think you will get your time to smoke weed in Finland, read this article. Finland is a progressive country but, Is weed legal in Finland? Marijuana laws in Finland, and much more!
Cannabis in Finland is rare to find. Drug laws are tough, and enforcement is quite high. In Finland, recreational cannabis is illegal, and medical marijuana is available for limited use.
Want to explore more cannabis laws? Keep reading!
Drug Laws in Finland: History, Use, and Penalties for a Drug offense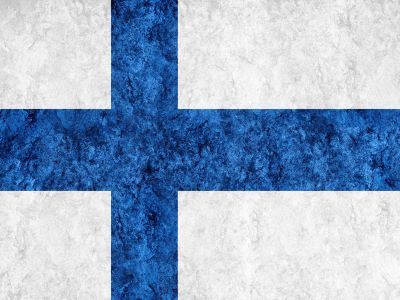 Finland is well known for its freezing beauty and cool and peace-loving people. Can you imagine there is no place for weed in such a country? Laws are very strict, but the people's support for the laws is also why the country's strict stance on marijuana use.
History of cannabis in Finland:
It is unclear when cannabis existed in the country; however, many archaeological surveys have stated that cannabis is very deep-rooted in Finland. Some evidence pointed out that cannabis plants are from 400BC, but others say they might be some wild self-grown plants.
Even the proofs of hemp cultivation from 800AD to 1500AD are enough. Further, some historical data proves that hemp was Finland's main crop during the 18th and 19th centuries.
However, the industry fell in the 20th century with the increase of negativity about weed. And that is when Hemp's pinnacle witnessed the industry's devastation.
The push for the prohibition of marijuana use started in 1966 and was made illegal in 1971.
Current Status in Finland:
Medical cannabis: Legal but very, very limited
Recreational Cannabis: Illegal
Buying, selling, and growing cannabis is illegal in Finland.
Drug policy in Finland: Know the Drug Laws
Let's understand the Finnish Drug laws in detail.
Laws for Possession of weed: Can you possess marijuana for personal use?
As per Finland's Narcotics Act, possessing cannabis or any drug is a serious drug offense. The strict law for possession states that the guilty must pay a huge fine and six months of imprisonment.
For small quantities- the accused may not face prosecution. He may pay the fine or may choose the treatment option. But this leverage is only for the first-time offender. The law understands what it means to be in the police database. It may ruin the whole long life of the youth.
According to the Prosecutor general in 2006," Use of drugs, possession of drugs, and the attempt to acquire minor quantities of drugs for own use have since the 2001 legal reform been regulated in a separate category in the Criminal Code."
If caught another time, the accused must go through the prosecution.
When Aggravated circumstances are there, there is a prison sentence of 10 years.
The Aggravating circumstances are likely to fall under the following categories:
Possession of dangerous substance abuse
large quantities of a drug offense as possession
When a person earns a huge profit
If someone is accused of working with some drug groups
Additionally, in 2017, the country's Supreme Court said that penalties could be reduced on a case-to-case basis.
Laws for selling Weed:
It's illegal to sell cannabis in Finland. However, you will not find cannabis selling in Finland. The cannabis found in the country is generally from other countries like Denmark.
The Finnish law is the same for the possession and selling of marijuana. For an insignificant amount of weed, usually, the police charge some fine. However, for really heavy quantities, the prison sentence is the same as possession, up to 10 years. This jail time has to accompany a huge fine as well.
Laws for growing weed:
In Finland, no one can cultivate weed for personal use at home. Cannabis cultivation for any purpose is termed illegal in the country.
The good news is that commercial cultivation is legal but with harsh clauses and under strict license use. Penalties are heavier for those who don't follow the law.
According to a journal published in European Addiction, people risk in Finland by discreetly growing cannabis even when cannabis cultivation is subjected to harsh punishments. As a result, they grow it discreetly and indoors. However, as we know that Finland possesses a very cold climate and cannabis thrives in hot weather, indoor cultivation is the only option one can have. Also, discreet cultivation helps them stay away from the cops as well.
Laws for CBD usage:
The legislation allows the usage of CBD oil and other CBD-infused products, provided they must not contain high THC being the psychoactive substances. The motto is to harm reduction caused by psychoactive substances.
You can freely go to the health shops to buy CBD oil or other products or may buy online. Don't worry! It's legal.
Medical cannabis use: Can you access medical marijuana in Finland?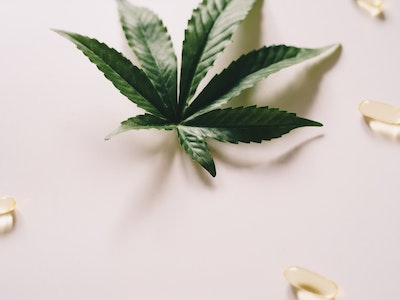 Finally, medical use of drug use is legal in Finland. But, not as easy as it sounds. Technically, Finland legalized cannabis for medical purposes in 2008. But up to date, the use is very limited.
There are several reasons behind the limited use of drugs for medical purposes. Finland's parliament allowed only one medicine Sativex as a legal drug. It is the oromucosal spray and can be used for multiple sclerosis patients.
The data depicts that in the past 10 years, the uptake of medical cannabis has been just around 250 patients across the country, which is quite low!
One more reason is that doctors are reluctant to prescribe weed. However, only expert physicians are allowed to recommend marijuana. Therefore, no general practitioner can recommend cannabis.
Physicians can recommend weed for diseases like cancer, Aids, MS, Epilepsy, and Spinal Cord issues. However, they need to use common sense ahead of giving the recommendations. Also, medical cannabis use is only recommended when the other treatments are not working. Finnish medicines agency regulates everything from sale to purchase o medicinal weed.
As inland doesn't allow cannabis cultivation, most drugs are imported from neighboring countries. That makes the treatment very costly. According to some rough estimates, for a 10 ml bottle, patients have to bear €650. Probably this might ne one of the reasons why Finnish people indulge in the limited home growing of marijuana.
So medical weed is legal on paper but isn't easy to access.
What is the future of Industrial Hemp in Finland: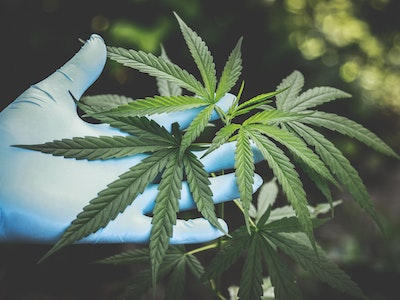 As mentioned earlier, Finland was the hotspot for the cultivation of hemp. But by the dawn of the 20th century, it went on declining. However, it never went off completely. Instead, cotton and flax crops have taken over the market during its worst times.
The last few years of the 1990s have been good for hemp, and the industry is trying to revive it. Unfortunately, many political parties favored hemp cultivation, which was good for the country's economic growth. Many other countries in central Europe have been trying to make hemp the mainstream crop.
That's why the farmers of Finland also want to grow hemp without worrying about the legislation.
Finola: The special Finnish Hemp
Finola is the industrial hemp o Finland famous for being frost resistant and growing capability in colder climates.
Finland's main crop Finola is world-renowned. It was started in 1995, and soon in 20003 EU listed it among the subsidized crops.
Cannabis Culture in Finland: What's happening?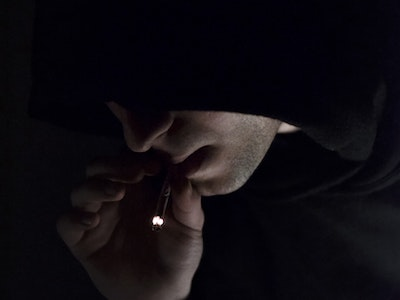 Like many other countries, the youth o Finland wants to get weed decriminalized for personal use cases. Keeping this in mind, an initiative started in 2019 with a proposal to decriminalize limited home growing and possession of small quantities. The initiative managed to arrange 50000 signatures and presented to Finland's parliament for further discussions. Narrow margin vote of the minority. More for related topics
The motive of this idea was to
having up to four weed plants would presently not be a criminal offense
having as much as 25 grams of dried weed would likewise presently not be a criminal offense
smoking weed openly or anyplace where kids are available would convey a fine
conveying weed might, in any case, convey potential prison time
The people want that where over half of the countries in the USA, Canada, and Europe have legalized cannabis for personal use, Finland also should move forward and join the green league.
Recently, the Green league- one of the national coalition parties in Finland- supported the legalization of marijuana.
However, drug use offense is taken very strictly. Police don't spare people driving under the influence of drugs. But the final decision is up to the prosecutor general whether to spare or prosecute the accused.
Though the country abides by its strict stance on weed, a survey in 2019 showed that almost 14% of the young Finnish people ( 15-34) had tried cannabis in Finland. However, only a minority have not supported the decriminalization of marijuana.
FAQs:
What if I send cannabis seeds to Finland?
It is legal to purchase or send cannabis seeds in Finland. Make sure they can not germinate to grow plants.
Is smoking weed in public cause trouble?
Weed smoking in public is not legal; however, well tolerated. Till you are a well-behaving person, the police will either ignore you or warn you.
Does the Finnish government provide subsidies on medical cannabis?
No, there is no aid from the government for the usage of medical weed.
Will Finland see legalization soon?
Not really. The present scenario doesn't point towards legalization. However, the citizens' push can help make cannabis decriminalized for personal use.
Hopefully, the changing scenario of the world towards cannabis may accel Finland to adopt a positive approach. But, still, a long way to go!