Is weed legal in Cuba? Do you want an Answer? Read the article and learn the legal status of Cannabis in Cuba.
Cuba: The Republic of Cuba is a nation comprised of Cuba island and many other small islands. This small beautiful country is in the Gulf of Mexico and the Northern Caribbean Sea at the intersection point of the Atlantic Ocean and the Caribbean Sea.
You must have understood how beautiful Cuba is? Yes, and that's why Cuba is one of the most visited nations worldwide by Americans and Europeans. Indeed, its significance as a tourist place is undeniable. It is one of the best.
Now the question is, what do usually do tourists want? Good sites to roam around, good food, and weed.
Weed! in Cuba? NO, it's a big no.
Why? Read the article, and by its end, you will understand yourself.
---
Is Marijuana Legal in Cuba: Know the Cannabis laws in the Caribbean nation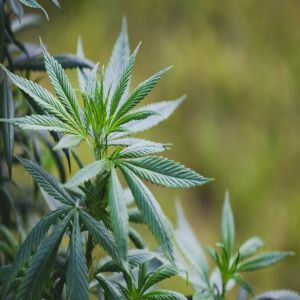 First of all, let me answer you- is weed legal in Cuba?
The answer is NO.
Current Legal status:
CBD Products: Illegal
Medical marijuana: illegal
Recreational marijuana: illegal
You will not believe that Cuba has the death penalty in some cases! OMG!
Its' undoubtedly strange as the world is getting towards the normalization of Cannabis. And, the countries like Cuba still have such strong laws!
Lets' understand the laws,
---
Marijuana laws in Cuba: What about trafficking drugs?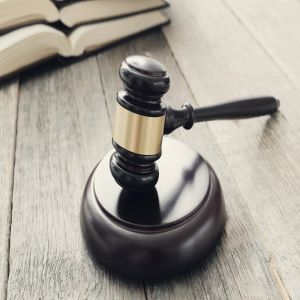 Marijuana is completely illegal in Cuba. Smoking weed, trafficking drugs, drug trafficking, and even cultivation and transit may cause you to pay heavy penalties or end up in Cuban jail.
Indeed, Cuba is not the country to keep or grow illicit drugs. So whether you are using weed for medical marijuana or recreational purposes, you will be at the top point of police in Cuba.
Cuba is a place of significant tourism. Every year millions of tourists from around the world and from Latin America. One must be aware of the consequences they might face in Cuba.
Even if you possess a small quantity of weed, get ready to spend six months to 2 years in a Cuban jail.
Growing Cannabis and any form of transit can lead you 4 to twenty years in prison,
International trafficking of these illegal drugs will take you 15-20 years in prison, and if you are found selling these drugs to minors, you may face the death penalty.
You must have got the point that Cuba is not the place to enjoy or smoke weed. The strict law against weed suggests that if Cannabis is found with you, it will be nothing less than ruining your future.
---
Where can you find weed in Cuba: Can you use medical marijuana?
Medical marijuana or recreational purposes cannabis are all illegal in Cuba. All you can have is enjoy Cuban cigars in the market.
However, there are some places like the capital Havana, where you will find some Cuban people who would claim to provide you with weed. But beware! You might be going to be in a trap. In case, for any reason, you will get some marijuana, then you will get it at a much higher cost.
So, the idea of keeping Cannabis is worse in Cuba.
---
What do the people of Cuba say about marijuana?
As marijuana has got legal status in many other countries near Cuba, the people of Cuba also want the government to take concrete steps to legalize these drugs,
As per a survey, almost 30% of young adults and other citizens want to get the legal status for marijuana.
But, as to the government, Cannabis will not get legal status in Cuba any time soon.
---
Why is Cuba so harsh on weed?
There are several reasons why the government is not allowing this drug on the island:
The first and foremost thing is that Cuba has the lowest rates of homicides among the people in the USA. They firmly believe that the legalization of weed will lead to an increase in these numbers. Indeed, not accepted.
Still, most Cuban people don't want to get it legalized.
The majority of Cuban people earn a little like $20 a month. Spending on the expensive weed would lead to a financial crisis for them.
Despite these, side effects associated with marijuana use like hallucinations, sedation, dizziness, anxiety, and many more are the biggest obstacles in the journey to legalize Cannabis on the small island of Canada.
Health and road safety are the primary concerns.
---
FAQs: Is weed legal in Cuba?
Should I spend money on buying weed from a local vendor in Cuba?
No, it is not a good idea. You may end up in prison.
Can I sell weed in Cuba?
It is against the law. It would help if you did not attempt such activities.
Are the laws for tourists also?
Definitely yes. Cuba is a place that has witnessed high tourism over the year. The laws say tourists should respect the laws. But, of course, there aBut, of heavy penalties and imprisonment for tourists.
How can I replace weed with some other thing in Cuba? I am an avid stoner; Please help.
Many experts advise trying rum which is available widely in Cuba. Also, you can enjoy Cuban cigars to suppress your craving for some time.
Why should we not buy weed in Cuba?
As penalties are very harsh, police are always alert about drug trafficking and buying and selling Cannabis.
No lab in Cuba will test your weed stuff for quality. However, if you have purchased from there, is no guarantee that you have a premium quality weed.
You will have to spend a lot for the smallest amount of weed.
It is not a great idea to put your life and future at such risk for a fun moment.
Can I carry weed stuff to other countries from Cuba?
The transition of drugs across the border is illegal everywhere in the USA. So even if you are traveling to legal countries, don't keep the stuff.
Can Cuba legalize Cannabis in 2023?
Well, difficult to answer, but as the government and their harsh penalties are considered, weed is not getting legal in Cuba so soon.
Is CBD legal on the island?
Unfortunately no, any form of marijuana is not allowed in Cuba.
---
Conclusion:
One must understand the cannabis laws ahead of visiting Cuba. Perhaps you will find the strictest laws implied in paradise. Better to forget about blunt and weed and enjoy being there on the beautiful island.
It would help if you kept in mind that you don't be fooled by the local people to get weed. Stay natural and enjoy the thing you are having on the island to stay out of the mess.