Herb Approach reviews- Find everything about the dispensary in this article. Is the Herb Approach reliable and legit? Should you buy weed online from Herb approach? Read the full review and decide!
Herb Approach online dispensary is a top player among various Canadian cannabis companies. I have heard a lot about it. And the available reviews on the internet fascinated me to try this dispensary at least once. Obviously, it would have aid for my mission of reviewing the best online dispensaries in Canada. So, I gave it a try.
And here's what I found about the popular Herb approach.
---
Herb Approach Review: Is It the #1 online dispensary?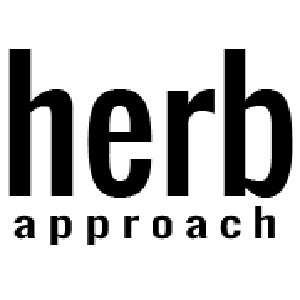 Herb Approach is a renowned name among the Canadian cannabis community. The dispensary is known for its top-grade cannabis products, price, customer service, and more. But, we must look at both sides of a coin. So, to increase your awareness, I am here with all the answers for you.
Let's get started.
Herb Approach: The Origin & Market Reputation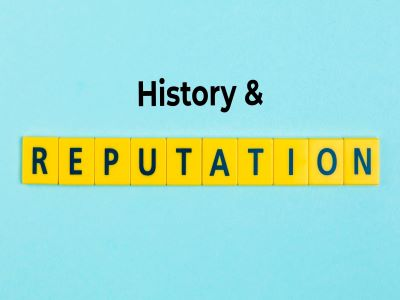 Herb Approach was founded by some cannabis enthusiasts more than 10 years back. They have the mission to provide the world's best cannabis products at a reasonable price. Their vision and efforts made Herb Approach one of the most popular online dispensaries in the Canadian Market. They operate from Vancouver, BC.
Herb Approach has a very respective reputation in the industry. The dispensary is known to serve with its exclusive collection of buds and other products. The reason for their excellent quality is that they deal with local vendors from British Columbia. Also, they are known to have extraordinary customer support. Many experts recommend the herb approach for consistently delivering excellence.
---
The Website: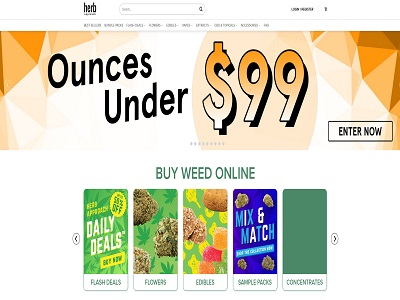 Herb Approach has a commendable website. Whether it's the color scheme or design, I must say their design team should get a reward to design such a beautiful website. They picked colours soothing to the eyes.
Everything on the website is clearly visible. The text, fonts, and pictures are clear and readable. Well done, Herb's approach!
If I talk about my user experience on their webpage, it's amazing. Their menu is so sorted that I never find me getting stuck anywhere. The menu consists of bestsellers, bundle packs, flash deals, flowers, edibles, vapes, concentrates, extracts, CBD products, and FAQs. The items in the menu have subcategories, and you can access them very easily.
Herb Approach offers extraordinary specials. However, that isn't the most extraordinary piece of Herb Approach. They offer to assemble items in additional reasonable bundles. Incredibly, they post extraordinary articles on their blog with instructive material on how to grow plants and many more.
These sorts of exercises exhibit to me as a client that they have a customer-centric approach and want their clients to get the maximum benefits. What's more intriguing is their flower page- with clear pictures and also their medicinal use. All products are mentioned with their THC values.
Even the navigation is so simple that if you want to search for " in stock" products only, you can have them in front of you!
Truly incredible Website design and navigation! Loved it!
---
The Products:
I would strongly recommend Herb Approach when the highest quality strains are at concern. Yes, The company has a huge collection of top-notch cannabis products. You can have anything you can ask for. They have Flowers, concentrates, topicals, tinctures, CBD products, accessories, everything.
You will have dried flowers, Moon rocks, pre-rolls, and craft cannabis. These products are available at a decent cost.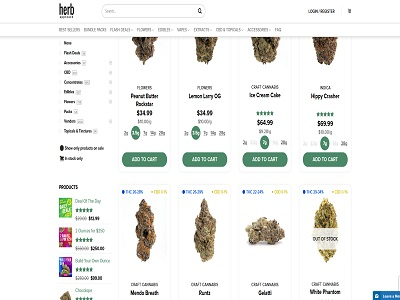 Their flowers has some moon rocks collection: These are special buds created from OG kush. You can also go for their pre rolls packs that contain almost 0.7g of cannabis.
Wanna have a tasty high? Go for the awesome edibles at Herb approach. You will find cannabis infused chocolates, gummies, hard candy, cookies, tinctures and other baked goods. I must say they are worth trying for!
Experience out of the world concentrates on Herb approach. Shatter, diamonds, and rosin are the few extracts of the Herb Approach. Try once at least.
They have many more products in their product line. For example, many world-class products are showcased in their product gallery.
You will find a lot of quality medical cannabis that you can access easily from the Herb approach. Indeed, it is one of the best mail-order marijuana dispensaries you will ever come across.
---
Price:
Herb approach respects your concern for the money you pay for the marijuana products. Believe me; you won't find strain costing more than other shops or dispensaries. Instead, they take care of the cost very seriously and thus provide lots of discounts and deals to offer you your favorite strain at the lowest cost possible.
What's more pleasing than getting quality products at pocket-friendly cost? But do they do it? Check out our next segment of the Herb approach review.
Promotions, Deals & Discounts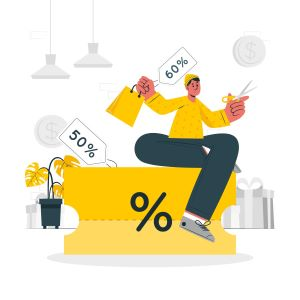 Herb approach revolves around their buyers. They don't leave any stone unturned to appease their customers.
Yes, this is the place you will get the best deals. They show regular deals and discounts on the products. You can avail of huge discounts using their coupons. They have a separate page for their flash deals in which you will find an ounce deal, bundles package, or clearance sale. Clearly, Herb approach has something for everyone.
Check out their daily deals in which they come up with great discounts. You can discover your strain and get the benefit. The great Canadian store has a commendable reward program and loyalty program through which a user can exchange points in terms of discounts.
They have huge feedback from their customers all over Canada. All customers seem to be praised for their offers and daily deals. This cannabis store is definitely setting milestones for other businesses.
"I love this site!! I've been smoking for a long time, so im really picky on what I smoke, and I have to say HerbApproach is the best out of all the sites I've tried! They have really good strains at really good prices! Daily deals with great sales where you can get bomb strains for around $100/Oz, so check in daily!! They also have an amazing selection! Whether you smoke it or prefer edibles, HerbApproach will have something for you! I highly recommend this site!!" – A Happy customer Reviewed.
Indeed, you will get fair-priced items with Herb approach.
---
Shipping And Packaging: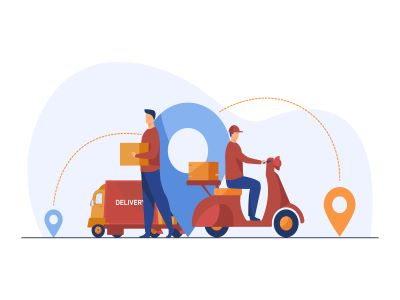 Herb approach review cannot be completed without mentioning the shipping and packaging services of the store.
If the privacy of your package disturbs you, you can have blind trust in Herb approach. The store ensures that your entire order will reach you in discreet packaging so that there will be no issues during transit. There will be no sign of cannabis to keep it away from the evil eyes.
This way, they make sure the safety of your package.
They have Canada post as their shipping partner. Canada Post is known for its fast shipping. Some feedback says that you might get your package on the same business day. Just Wow!
Well, for your information, my edibles were received within 2 days after confirmation. Pretty Fast! Isn't it? They stand by their shipping estimation as they say to ship in 2-3 days!
If you look at the customer feedback, most of them admit that they have received confirmation of their order very soon and also received their parcel discreetly and neatly packaged with vacuum-sealed. Also, you will be provided with a tracking number so that you can track the location of your parcel.
They also offer free shipping on orders above $150. You can get more details from their site. I received free shipping on my second order as my ordered value was more than $200! However, I paid $15 as a shipping fee with my first order.
I had ordered an Indica dominant hybrid strain. When it arrived, it was packed in safe and discreet packaging. However, inside the main pack, each detail was there, like Indica dominant weed strain, its medical use for depression and appetite loss, and the exact THC value.
Are you placing your next order with Herb approach? Wait, check their customer services!
---
Excellent Customer service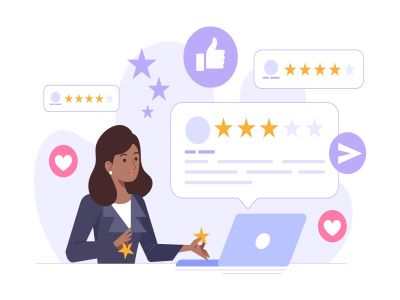 Herb Approach has its focuses on customer needs. Hence they possess excellent customer service. Their well-trained professional staff is really helpful.
Don't resist yourself to contact them. Instead, they assist you and find prompt answers to your queries throughout your journey.
You can ask them through their live chat function or via mail. You can also contact them via the social media account system on Facebook, LinkedIn, etc. They will happily cater you during their business hours.
---
Pros And Cons: Herb approach review
Pros
High-grade cannabis products from top Canadian cannabis community vendors like Apothecary Labs and 91 Supreme.
Great price and top-notch quality.
Excellent customer service.
Great rewards program.
They care for medical cannabis patients and offer them lifetime membership to save money.
Fast and discreet packaging with Canada post.
You can avail of free shipping for orders more than $150.
Great deals and discounts.
Cons
They don't ship outside Canada.
The minimum order value is $100.
---
FAQs: Herb Approach reviews
What are the payment options in Herb approach?
They accept Interac E transfer and Bitcoin.
Can I exchange or return my products?
They only take returns when you have proof in terms of video of the defective order received. And, they return only in terms of store credits, not the money.
What are the ways to contact their customer service?
You can text message on (408) 384-3261; please don't call. However, you can leave a voice mail.
Also, you can email them at [email protected]; live chat from 8 am-12 am PST from Monday to Thursday & 8 am-4.30 pm PST on Friday. You can reach out to them through their Facebook and Instagram accounts.
I want to refer to my friend. What should I do?
Your referral URL link will be there on your dashboard if you have your account. Simply share this connection with your companions. When your companion registers with us and has their record endorsed, they procure 500 points ($25). And when they place their first order, you will receive your $25 discount coupon that you can redeem later.
Does their price include tax?
No, the tax will be charged extra.
Can I trust Herb Approach?
Yes, they have more than 15 years of experience in this field and have great credibility and reputation. They are indeed one of the finest mail order marijuana dispensaries in Canada,
What are their best-selling products?
In flowers or strains: LA Confidential, Pink Death, Blueberry Kush, Ice cream Crasher, Chocolope, etc.
Edibles: Chocolate, gummies, THC blast gummies.
Concentrates: Shatter, Extract diamonds, extract sauce.
Does Herb Approach ship to the USA?
No, as of now, they ship only in Canada.
Do they accept credit cards?
No, they only accept Bitcoin and Interac E transfers.
What are their shipping charges?
They charge $15 for every order lower than $ 150.
---
Final Thoughts: Herb Approach Reviews
If I put my Herb Approach review in short, I would recommend the dispensary. With over 15 years of experience in the cannabis industry, Herb Approach sets new heights for them. They have quality products and focus on their customer support.
Certainly well deserves to be counted among the best online dispensaries in Canada!
I had no issues with all 3 orders to date. I would say you should also enjoy their services. Give them a chance, and I can bet you will add them to your friend list.