Are you convinced with the Haute Health reviews you have found online? If not yet, find the article below and clear up your doubts.
Haute health- is one of the best online dispensaries in Canada. But does it worth being among the best? For this, you need to stick to the article until last.
I know you must be thinking, What's so special in this review?
To get the answer, please read. I can say that, like my every review, this review about Haute health marijuana dispensary is worth reading. It is not based on fake assumptions but the juice of my personal experience with the top-grade online dispensary of Canada and the actual buyer's experience.
S0, no questions on the authenticity of this review are possible!
You will learn about their services, product quality, customer care, prices, shipping, and everything by the end of the blog.
So, here we go!
---
Haute Health Marijuana Dispensary Reviewed
Indeed, finding the best online dispensary to buy weed online is a tedious task. Therefore, I recommend reviewing the dispensaries ahead of buying.
I will tell you a lot about the Haute health brand in this Haute health review. Before starting about it, I would love to take you to some time ago.
Yes, I am talking about the history of Haute health. So, Relax. Have some favorite weed, and read on!
Haute Health: History, Background
Haute health is considered one of the best mail-order marijuana dispensaries among 300+ dispensaries in Canada.
But how and when did it all start?
Haute health is not a very old dispensary. It came into existence a few years ago. Some passionate cannabis enthusiasts founded it. Soon after its inception, Haute health became a hot topic. The reason was its quality cannabis products at almost unbeatable prices.
Nothing much is written anywhere about this Canadian Dispensary. Even their website lacks information about the background of Haute Health.
Let's move to their website review.
---
The Website: Haute health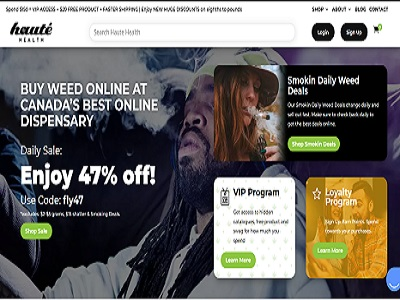 Honestly, I loved their website, Haute health. shop
And, I am sure that you will also love it. It is professionally designed, easy to use, and soothing to the eyes.
Let me tell you each detail from my perspective.
Design:
I must say, Haute health completely excels if Web architecture is concerned. What I firmly believe is that for weed dispensaries with a huge choice of items, there must be a kind of website design that will be able to engage the consumer. And, yes, the Haute health design team has nailed it!
Additionally, UI and UX for clients are well planned. Well-suited color scheme appease eyes. The whole site seems clutter-free, very clean, and easy to explore!
At a glance, it's a perfect website for a pioneer company like Haute health! Well Done!
Likewise, the website's design, the Haute Health site, is expertly planned and easy to use and navigate; moreover, the menu makes the route across the site unquestionably simple.
If you see the product range, it is parted across various classifications, making it easy for clients to track down the right sort of weed item for their necessities. Their main classifications contain cannabis flowers, edibles, CBD, mushrooms, vaping, and concentrates.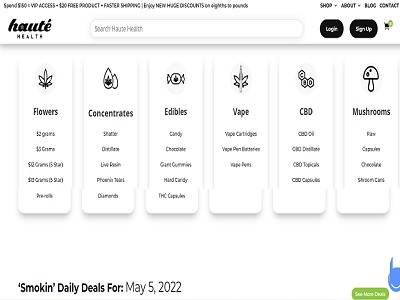 Further, you will find subcategories for all the main entries. It's fantastic to know that they have such a detailed menu. They have 120+ items for weed concentrates. There are also oils, waxes, topicals, hash, etc.
User Experience:
The website is well crafted and user-friendly. As I stated earlier, it's easy to understand and use. You can search for any product. It has a plethora of information you can have by clicking a button on the mouse.
Isn't it easy?
I recommend you to read their blog. You will get plenty of knowledge about weed. Their blog further has several categories like Cannabis for medical use, Cannabis for recreational use, social issues, how-to guides, extracts, edibles, etc. If you love to read or want to stay updated, the Haute health website s blog is a worthy place to be!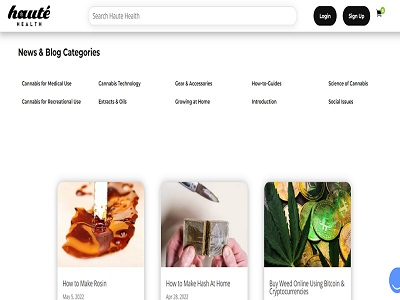 Indeed, one of the best websites for online dispensaries!!
---
Products @ Haute Health: Quality and Selection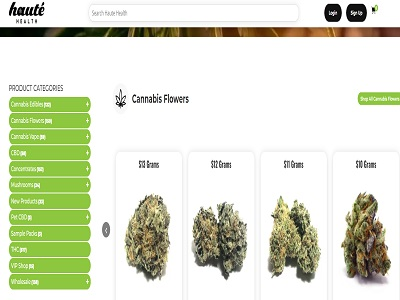 Haute health is known for its exclusive and comprehensive selection of product ranges. Haute health dispensary has an exclusive variety from medical marijuana to the highest quality vapes and concentrates.
There is certainly something for your all needs. At Haute health dispensary, you will have products in medical marijuana, recreational cannabis, cannabis flowers, edibles, tinctures, oils, vapes, concentrates, and mushrooms. You will get the best quality strains at a competitive price.
Seriously, in a nutshell, it is a one-stop solution that takes care of all your cannabis needs!
What's more fascinating is that the company receives praise for its highest quality and best prices product range. They have products from A quality to AAA quality and AAAA+ cannabis products.
What is more, needed for a pot lover?
Haute health offers detailed information about their products that you can read before buying weed online. So, it would help if you were not confused about their products.
Undoubtedly, if you search for quality products, you must step into the Haute health Dispensary at least once.
After their product selection, Check out their prices!
---
Prices @ Haute Health: Too reasonable to be true!
Yes! No other online dispensary can ever beat its prices. Instead, you will get even the highest quality medical marijuana or other products at the best prices.
That's the beauty of purchasing at the site of Haute Health. Best quality at the best price! Are you ready to buy your budget buds?
When you look at the customers' reviews at different sites, I bet you hardly find any negative reviews about prices.
You will find many deals at every purchase so that you will be able to save more money!
Isn't it Irony of the business?
I ordered a Mango Dream strain for me, about 7 gms. I got it for just $ 26 at Haute health Dispensary while I checked its price on other famous dispensaries in Canada; it was relatively much higher for the same quality.
Even for high-end concentrates, you don't need to spend much money. Instead, you will get the best value for your hard-earned bucks.
Do you need more evidence? Then you must check the customer reviews.
After prices, the utmost importance is the customer care of any company, so let's check how Haute health is doing in this field!
---
Customer Service @ Haute health: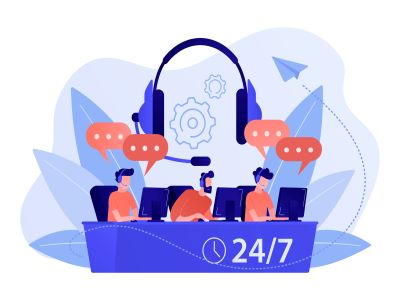 The only thing that could not convince me was their customer service. I believe Haute Health's online dispensary should fill this space to rule the marijuana world!
Here I am not saying that their team is not good. They are. But, the lack of a contact number for customer service blocks some space. Though, you will have a fast turnaround time while chatting to them. They try to resolve customers' queries as soon as possible. But as most of the time, they are busy or unable to attend to you.
You will find many negative reviews complaining about their customer service.
Tip: I recommend that you should visit their blog and FAQs. Here they try to explain almost everything one can ask for. It would help if you got your answer; this way, you can save a lot of time you spend with their executives.
You can visit their many physical stores in Canada and have one-to-one interactions.
Still, I would say many lucky customers have a wonderful time with customer service.
---
Payment @ Haute health
One more drawback is the minimal Payment modes.
Haute health deals with only Interac E transfer. That means you don't have any other option than e-transfer.
If you do an Interac e-transfer using online banking, the transaction gets completed in a few minutes. While payment through the tangerine app, you might have to wait for a business day or two to initiate the process.
A company to become a global brand should be flexible enough for acceptance. Payment mode limitations can refrain Haute health dispensary from adding new customers. Indeed, they should take steps to fill this void.
---
Discount, Sale, loyalty program, and deals @ Haute health: Best deals online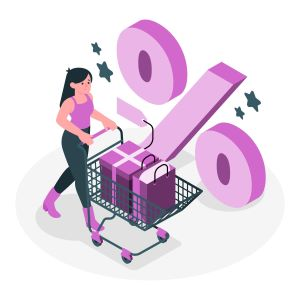 Want to get the best deals on your purchases every time? Step into Haute health and eliminate the pain of spending a lot on marijuana.
Haute health leaves no stone unturned to please its customers regarding discounts and sales. Instead, the dispensary makes buying weed online a fun task for people. They have smokin daily deals, discounts, deals online, and sales on their flower, vapes, concentrates, and every product.
Nothing can be more satiating than to expect quality medical marijuana products, other highest-quality marijuana strains, and edibles at a low cost while enjoying discounts. You can find several coupon codes through which Haute health dispensary provides the highest quality cannabis while saving a lot!
Customers are always appreciating them for their prices and deal. So smoking deals let them save a lot! So pay less to get more!
Indeed, you will find the best deal for all cannabis products and your purchases. They have loyalty points as well. So if you are their loyal customer, you can earn points by helping them advertise through affiliate programs and loyalty points.
Even if you are willing to buy a considerable quantity, you can try their wholesale options that will help you save a lot!
If you are ordering for the first time, you can enjoy 50% off and $20 in your credit! Wow!
Payless and Haute health provides the highest quality edibles and products to you! That is, you can smoke your favorite marijuana at an insane discount.
Still, thinking about buying or not? Please have a look at their packaging and shipping.
---
Packaging and Shipping:
The most crucial point is to check their packaging and shipping. You will get the value at every marijuana purchase if the item is packed and delivered at the best prices in discrete packaging.
The Haute Health dispensary ships its products via Canada Post discretely. Unfortunately, your package won't have any cannabis-related signs. Also, the tracking number will be there with every order so that you can trace the location of your parcel.
Shipping is done through Canada Post and usually takes a couple of days to a week to reach you for the final delivery. If your order is on a Friday, you should expect your parcel to be dispatched on Monday. So be patient! Remember, free express shipping is available only above the order value of $150! To avail of free priority shipping, you must order for more than $300.
---
Customer Reviews:
I mentioned earlier that you would find mixed reactions about Haute health. But still, negative reviews are not more significant than positive ones.
A positive Customer:
"Haute health has some of the best prices, and their products are good!!! They take care of their customers, and when you order, it doesn't usually take long to get it !!! Deff is one of the best sites !!!"
A negative customer:
"Never can get the same product; Lilly Adam's is the worst for helping people; you could order something thinking you're getting that product to receive something entirely different at a much lower quality."
Your experience defines your perception, which could be different for everyone!
FAQs about the Haute Health Reviews:
What are their working hours?
Haute Health works from Monday to Friday from 7 AM to 3 PM PST.
Can I order if I don't live in Canada?
Haute Helth delivers only in Canada as of now.
Is buying from Haute Health safe?
Indeed, Haute Health is safe. It has many physical stores operating in Canada.
Is there any return policy?
No, they do not accept return of the sold goods
Do they have a replacement policy?
If your package could not be delivered to you and is also not traceable, then only Haute health provides free replacement of your order. Else, there will be no replacement.
Is there any joining fee for the affiliate program?
No, you can join for free. For more information, click here
What are the best weeds to buy from Haute Health?
Northern Lights(AA), Zkittlez(AAAA), and Maui Wowie (AAAA) are some of the best products of Haute Health.
What is the minimum quantity we can order?
There is no minimum order. You can order from a gram to a wholesale amount.
What is their loyalty program?
Haute Health dispensary has an amazing loyalty program. It allows you to save more. After sighing up, you will get 20 reward points equal to $20. You can save more on your next purchase.
Can I make payment via cash?
No, they accept only Interac E-transfer.
Final thoughts on Haute Health reviews
Haute Health dispensary is worth trying. Every dispensary is different and has different ways to cater to its clients.
Haute health has everything to attract buyers, like a good collection, wonderful and unbeatable pricing, amazing discounts, and offers. What you can expect more!. Just a few negative points cannot decrease its reputation, though the company should work for this more!
So, If you are satisfied with my review, place your order and have a wonderful experience smoking the greatest weeds in the world!