Have you ever stopped by Botany farms? Do you want to purchase cannabis flowers and look for an authenticated review? So, this Botany farms review is a compelling read if you are an avid lover of hemp flowers.
Botany farms offer a wide range of cannabis flowers for the betterment of the health of mankind. Its precision in the hemp flower made it a talk of the cannabis industry. Unlike the other companies that sell marijuana strains, Botany farms produce organically cultivated hemp flowers from the localized farms in or near Illinois.
You will learn about the specialties and shortcomings of Botany Farms this article. Also, I will review some of its famous products.
So, hang On!
Having great reviews contribute to the company's success and enables you to make the right decision. And. I am sure my view about Botany Farms will help you in every way.
Let's get started.
Botany Farms – My experience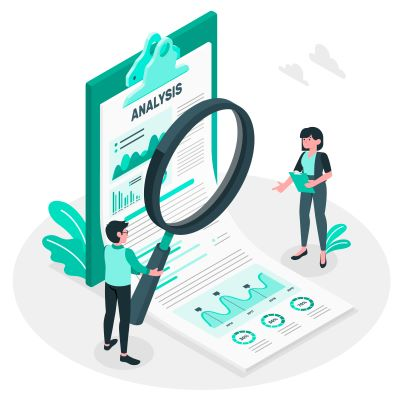 While we talk about reviewing a firm, no point should be left out. Therefore, if we are supposed to write reviews about a company like Botany Farm, indeed, there is no stone we can leave unturned.
Further, to start analysis, what's better than checking on their backgrounds?
History and Market Reputation: Botany Farms
Botany farms is a new yet upcoming sensation in the cannabis industry. The company was founded by Dylan Savage & Lauren Ward in 2019. They had the vision to become the most significant cannabis flower producer as they realized the lack of companies selling high-grade cannabis flowers.
Since then, there has been no looking back for the Botany farm. Botany farms possess a stronghold and reputation for quality flowers. The company offers CBD gummies, CBG, Delta-8 flowers, vape cartridges, pre-rolls, edibles like CBD, and Delta-8 gummies.
Unlike most other companies, Botany farm offers cultivation in small batches. Thus, they ensure the quality of the products. They give their time to properly cultivate some cannabis flowers without using pesticides, heavy metals, and fungicides.
Due to their exquisite quality and their mission to provide health benefits to the cannabis through their botanicals like cannabis flowers and edibles, the Botany farms have become another name for hemp flowers of high quality. Botany farms are famous for drying, cutting, and trimming their flowers by hand.
The firm stands out among most companies while quality is discussed!
Before discussing their ordering service pricing delivery, let's get aware of its products!
---
Botany Farms: Products that rule the cannabis world!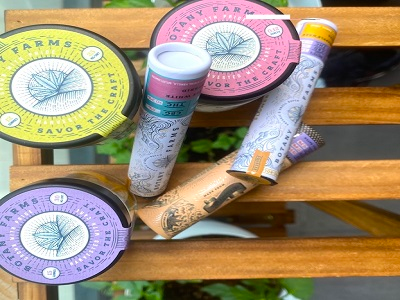 Indeed any company can make huge revenue if its products can be talked of the town. Though Botany Farms offers a wide variety of hemp flowers and other products to provide benefits to your life, some of the products are lined up among the best of the best!
As of now, Botany farms offer more than 15 strains in the form of CBD gummies, CBD and CBG flowers, vape cartridges, Delta 8 and Delta 10 gummies, etc. All these products are for the benefit of cannabis users. As per some independent reviews, these products can keep you energized and focused without making you high. So, it's time to have a glimpse of them.
First of all, look what their disclaimer says!
" Our products are not approved by the FDA to diagnose, treat, prevent, or cure any illnesses. All products are compliant with the 2018 US Farm Bill and contain under 0.3% THC."
Here I go!
I am reviewing here some of the best products available in the Botany farm.
Cat's Meow Indoor Flowers: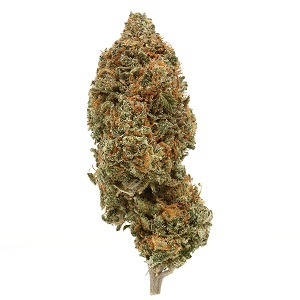 Botany farms offer an outstanding quality of cat's meow indoor flowers. If you have never experienced this flower, then you should.
I find Cat's Meow CBD hemp bloom a tasty and spicy strain. It highlights inconspicuous shades of purplish pink and is covered in solidified trichomes.
A light green cultivar, these buds are a piece airier, yet it delivers a smell of fuel and alkali, close by milder flower and zest hints on the bed.
The impacts of Cat's Meow are exciting. However, its indica character and terpene content loosen up alleviation profound into the body.
This is a great strain pick for those looking for actual benefits as an essential advantage with hemp flowers. That implies throbbing, awkward joints and muscles, irritation, and neuropathic agonies like headaches or cerebral pains.
Click here to get the best deal on Cat's Meow indoor hemp flower
Pineapple Haze:
The Pineapple haze from Botany farms is a star performer. They have a version delta 8 THC pineapple Haze, that does great among all. If you want a great taste with happiness all around, Pineapple Haze is a go to strain.
Also, it's my favorite! Try it!
The strain carries CBD 12%, Delta 8 THC- 3.8%, and other cannabinoids 4.8%. Pineapple Haze is a tasty and sweet-smelling hemp flower that makes you smile. This happiness-inducing lovely creation from Barney Farms has won over the hearts of many people. Your head felt completely clear and focused, with happiness all around.
Here is an honest customer review about the Pineapple haze strain of Botany farms.
"Out of all the CBD joints I've smoked thus far in my 26 years of living and chilling, Pineapple Haze is both the tastiest and most effective. A slow-burning, sweet-smelling, fruity flavored, happiness-inducing cone of greatness, Botany Farms' small-batch mentality continues to supply advanced results. I smoked in this slow-burning sweet-smelling neighborhood in Queens; by the time it had finished, I found myself smiling from ear to ear. My head felt completely clear, while my body felt quite stoned. I felt like the wind was gently greeting my face, much like an Italian uncle saying, "Hello." ear to ear, it was more peaceful with the presence of this pineapple haze in my lungs."
Click here to get the best deal on Pineapple Haze hemp flower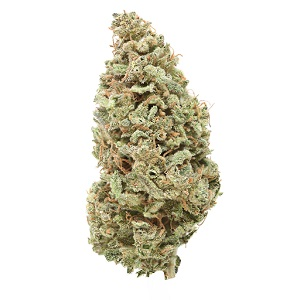 A perfect hybrid hemp flower is Super sour space candy!. Again a catchy pungent fuel smelling little sour, this sour space candy is a great energetic cannabis flower. Being a hybrid, it contains characteristics of both sativa and indica flowers.
In the more transparent market, you can find and write real customer experiences on the ordering service pricing delivery of the various companies. I have talked to some real consumers about their experiences.
Most of them say that if you had a hard, tiring heavy day, try this magical strain, and you would feel like all of your anxiety and stress have left your body and put you in a relaxing state.
And, guess what! I tried, it's Amazing! If you want to try, click on the link below!
Click here to get the best deal on Super Sour Space Candy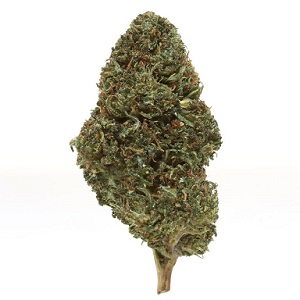 Bubba kush of Botany farms is a must-have for your evening time. This Delta 8 THC Bubba kush hemp flower would be a completely different experience than its marijuana form.
Bubba Kush is a high THC-contained Indica flower that could turn you couch-locked and make you feel a heavy head. With the magical hands of the cultivators at Botany farms, the hemp flower version of Bubba Kush is created in a way that it has become a high CBD hemp flower. Now you can enjoy the same taste and smell but in an active state.
You would feel yourself being a calm and focused person. That's great about this lovely flower. And no wonder why it is now the best cannabis flower in the industry. The Delta 8 THC version of Bubba kush contains only 8.9% of THC and approx 18.9 % CBD. You will have a strong entourage effect of a deep relaxation state after having this Bubba kush.
This bubba kush is good enough to treat anxiety, depression, insomnia, etc.
Click here to get the best deal on Bubba Kush Hemp Flower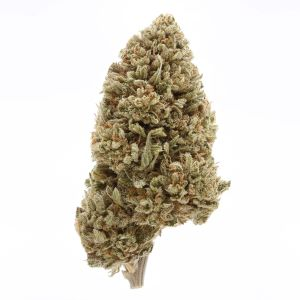 Have you ever tasted the CBG flower? The White CBG is the best you can ever have. CBG is another cannabinoid content in marijuana. The CBG has mellow or no psychoactive effects, and it can boost your energy levels throughout the day.
Believe me! The developments in the cannabis industry are not going to stop soon. And CBG is one of them. White CBG hemp flower doesn't produce any sedative and drowsy impacts. Is a good aid to keep going in your hectic day.
So calming and soothing effects!
And that's why it has soon made the new customers. Some researches have shown that the White CBG can help reduce cancer cells by reducing tumor size. It is good to reduce the chemotherapy pain as well.
Many such extraordinary hemp flowers lined up in Botany farm's products. Keeping the health view, botany farms change them from high THC to delta 8 THC hemp flowers. Like, Cherry blossom, Hawaiian haze, Sour Lifter, Hot Blonde, etc.
Needless to say, these products are the results of extensive scientific research done on the many benefits of hemp over marijuana.
Click here to get the best deal on White CBG Hemp Flower
---
Botany farms delta 8 THC Hemp Flower: What's special?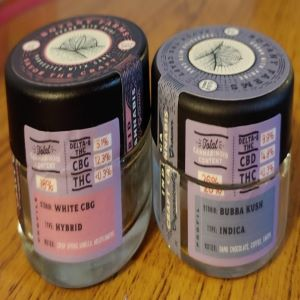 Botany farms have the most admired range of Delta 8 THC cannabis flowers. According to some real users' reviews, you will not find companies producing such a great quality hemp flower.
All products in this range have < 0.3 % of Delta 9 THC. You can have its Bubba kush, White CBG, pre-rolls, vape cartridges, etc. The hit enters slowly and helps in your daily routine.
Click here to see the complete range of hemp flowers at Botany farms
Hopefully, you have a glimpse of the refined products of Botany farms.
Let's check the other points to analyze the company.
---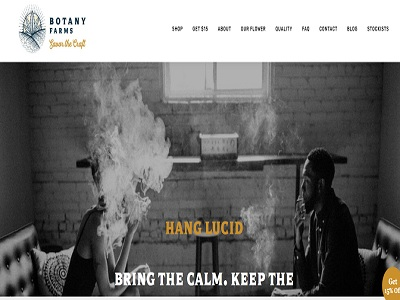 Botany Farm has a beautiful and clean website.
Click here to visit the official Website.
The design is simple yet catchy. You will find a plethora of information on the webpage. You can go to their shop page to know their products.
Just by clicking any product, you will be able to access the complete information about that strain or the flower.
You can read the actual user's review and make your decision.
On the home page, everything is clearly stated and well crafted. You must visit their blog page to know more about cannabis flowers.
Certainly! A must-check website to know more about hemp flowers! For orders, you need to click a strain, and all you will find there is to proceed.
---
Pricing: @ Botany farms
Pricing of the products is the main criterion to get the customer's interest. Indeed botany farms delta 8 THC products are fantastic and are in huge public demand. Botany farms charge for their quality cannabis flower, and that's why they keep the price on a larger scale.
There are many sites where you can check their reviews, and even write your review on the basis of your personal experience with the firm. The sites offer reviews based on ordering, service, pricing, and delivery experiences.
While checking on those sites, customer experiences show that they are not happy with the products' price or don't think the products are that worthy.
While looking for Botany farms hemp flowers, I would say that make up your mind to pay a little more than most companies.
I did so! As the famous words say," The best things comes with their price".
---
Delivery: Botany Farms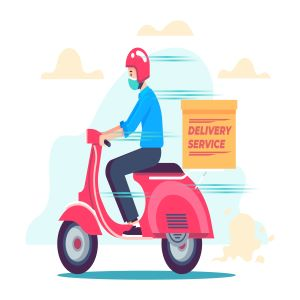 Botany Farms delta 8 THC products can be there at your doorsteps in a record time. Yes, they have a super speedy delivery system. Most consumers experienced this world-class shipping and delivery system and praised it on various platforms.
The company delivers its products in the USA except in a few states like South Dakota, Idaho, and Iowa.
As soon as you place your order, a tracking id will be sent to your email. All transactions would be done via mail only. And soon you will be informed about the delivery time by mail.
Also, the products will be sent in discreet packaging. Botany Farms takes the security of the parcels very seriously.
So, keep your e-mail address password handy to get your favorite hemp flowers from the Botany farms.
---
Customer Services: Botany Farms
You will find mixed reviews about the customer services of Botany farms. Customer service is a relative thing and comes from the own experiences of the actual consumers.
I have found a blend of good and bad about their customer services. Some say that their customer service is outstanding and they get a prompt reply to their queries.
Well, what I think, there is a lack of a 24/7 support system. They don't have a chat system as well. All you have is the query form on their webpage, email and phone calls. And, honestly, both can be delayed to attend. But, the good thing is, no one has complained that their query was not taken seriously or not resolved. That's excellent, Botany farms!
Therefore, more than 60% of customers would love to come back again and buy from here! Which is not a bad repetitive turnout. What's say?
Click here to contact Botany farms.
Indeed, you can't expect to get your queries resolved immediately. You must have patience.
If you want to say something about Botany farms from your experience then login to the websites those offers reviews from the genuine buyer. You can give the rating as per. You can send them your response. Write your words for the subsequent buyers.
---
Discounts, Coupons, Promotions and Deals @ Botany farms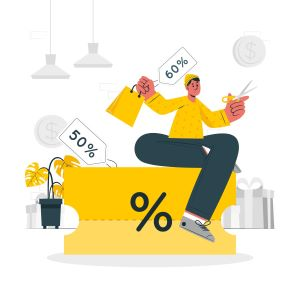 These days, most companies are selling their products via discounts and deals. Indeed, it's a good option to attract customers by helping them save their money.
Luckily, our Botany farms have many discounts and deals for their customers. They have coupons to save money.
Also, you can get $15 from their referral program, which is amazing!
Also, they have a coupon code that will help you save your hard-earned money.
Click here and get the coupon code of Botany farms
Though Botany farms sell its delta 8 THC products at high rates, the company offers its customers various ways to save money.
Just buy and try!
If you want to know something more about the Botany farms or hemp flowers, then have a look at our FAQs.
---
FAQs: Botany Farms Review
Will the hemp flower get me high?
No, Botany farms use a negligible amount of delta 9 THC in their products. That will make you feel relaxed and have many benefits like relief from stress, pain, etc. But, you will not feel "High."
Are these cannabis flowers addictive?
Not at all. These flowers bring you relief and stress. Simultaneously, they will help you by keeping you energized to perform in your daily life. They don't have anything that can make you addicted to them.
By consuming the hemp or CBG flower, can I pass a drug test?
Unfortunately No. This is because all of their products contain a traceable about of THC. This will indeed reflect in the drug test and is enough for you to fail the test.
Do Botany farms cultivate organic hemp?
Well, The firm has qualified for the organic stamp from the government. After a bit of paperwork, their produced hemp would be organic.
Is it okay to smoke the cannabis flower?
Indeed. But you can choose to vape or even cook. Enjoy it your way! In any way, the hit enters its own way for your benefit.
How the company ensures the quality of its hemp?
Botany Farms is a renowned company to sells high-grade cannabis flowers. They don't use pesticides and chemicals. The company sells hand-trimmed flowers.
Do Botany farms have any return policy?
No. They mentioned on their webpage they don't have any return policy. Items once sold can never be returned.
What are the benefits of hemp flower over marijuana?
Marijuana is related to a head high. These have psychoactive effects and can make you couch-locked or sleepy. On the other hand, the cannabis flower contains other cannabinoids than THC and helps you in your daily routine. They keep you energized and the hit enters only to revive you.
Is CBG flower a good option?
CBG flower is attracting new customers regularly. And the reason is it is a great energy booster and mood booster without making you high.
---
Conclusion: Botany Farms Review
Doubtlessly, Botany Farm has quality cannabis flowers. And by using them you can improve your daily quality of life. If you want to enjoy cannabis without getting high, you must choose Botany Farms for their high-grade hemp. After reading our review, you would be able to decide whether you should buy it or n
Botany Farms Delta 8 THC Hemp flower is the hemp flower of the next generation. Hence enjoy the peace and calmness after having this hemp from Botany Farms.
Hemp will be the future of all mankind, or there won't be a future. Jack Herer.