Strains for Inflammation and Pain: Inflammation and Pain are the two signs when your body is saying something is wrong. However, these are indicators to let us aware of our bodies. Yet, these symptoms cannot be left untreated when they get worse. Else, these led to spawning other major serious issues.
Ask people suffering from chronic inflammation or chronic pain; they surely seek immediate help to treat such ailments.
Henceforth, the solution is a must. Well, many medicines and other ways to control these medical conditions exist.
Furthermore, studies on cannabis have found its relevance in treating inflammation and pain. But how can medical cannabis strain help? Which type of strains will be the most helpful? Best Cannabis Strains for Inflammation and pain?
These are all we have covered in this article. So read ahead…
---
Inflammation and pain: Causes, Symptoms & Cure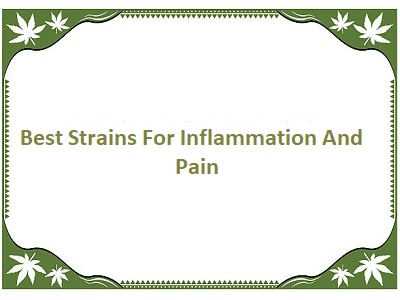 First of all, let us make it clear that inflammation is not a disease. In fact, it is a part of our body's immune system and must happen.
Let me be clear…
Scientifically, Inflammation is how our body responds to some alien particle or object in our system. It actually defends our body from bacteria, viruses, and the damage caused by them. Not only this, it even heals the infected organ.
I know you were not aware of it…
Well, this means that Inflammation plays a vital role in our body's healing process.
Okay, then, What's the harm?
Well, here is a catch…
Actually, Inflammation can cause redness, swelling, and even chronic pain in the infected area. And, if left untreated, in case it doesn't go itself, it might even cause Cardiovascular diseases like heart attacks, diabetic complications, bone diseases, arthritis, and even cancer.
Therefore it should never be taken lightly.
Causes, Symptoms:
Causes of Inflammation include:
Poor Diet like inflammatory food- Oily, Junk, Spicy, fried
Poor sleep cycle
Blood Sugar ambiguity
Infections
Being Obese
Diseases and Medicines
While symptoms of inflammation include:
Pain
Redness,
swelling
Loss of Functionality
Acidity/ Heat
Likewise, pain is not a disease; basically, Our brain triggers the pain to protect our body by saying to stop the work we do as it hurts.
But when pain persists for a long time, it turns into chronic pain and may cause many other health issues like cancer and other chronic diseases.
Causes of Pain:
Injury
Accidents
Infections
Insomnia
Inflammation
Other Diseases.
Obviously, Whatever may be the reason for having these health issues. We must have the solutions to combat them.
---
Medical marijuana in Inflammation and Pain:
Marijuana has existed for centuries and has been in use for treating pain and inflammation since then. Yes, weed has anti-inflammatory effects.
But how does marijuana helps?
To understand this, we must understand that Weed always aims at our endocannabinoid system framework, which keeps our body's internal functionalities on track.
There are two main cannabinoids, THC and CBD, inside cannabis strains. CBD is quite similar to the endocannabinoids produced in our system and thus acts like the endocannabinoid receptors similar in our body.
CBD works both on Inflammation and pain and thus helps our body heal.
Now, you must think about which strains will be better for treating Inflammation and pain!
Here is the answer:
Which Type of Cannabis strains to choose?
The most brainstorming part is choosing the right medical marijuana strain for yourself. Different strains have different effects; if you get the wrong one, your issues will not resolve.
Indica strains give high body effects while Sativa strains produce mind high. Sativa helps in being creative, focused, and euphoric; on the other hand, Indica is more relaxing and thus can work well with all kinds of pain and inflammation as well.
Therefore, their combination, which is a hybrid strain, can do a great deal. Henceforth if nothing strikes you, then go for hybrids for not getting wrong.
Also, if you want to choose THC Vs. CBD, then go for high CBD strains. Here, it is clear that both THC and CBD can help you alleviate pain and inflammation, but the difference is that THC is a psychoactive compound that will give you a high punch. While CBD can heal you without making you high.
Hence if you are not a fan of euphoric or sedative strains, choose the one with high CBD content.
---
Best Marijuana Strains for Inflammation and Pain: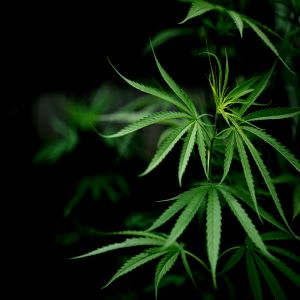 We know how magical is medical marijuana. People are moving towards these natural herbs to cure most of their health issues.
Similarly and luckily, we have some medical marijuana strains for both Inflammation and pain. Many sufferers find great pain relief as well as reduced inflammation after getting stoned.
Let's check out the summed up list and find relief from chronic pain and inflammation:
CBD OG
CBD Shark
Jack Herer
Harlequin
Charlotte's Web
Northern Lights
Blackberry Kush
Blueberry
ACDC
Girl Scout Cookies
Let me help your best strains to know them better. Stay with me…
1) CBD OG: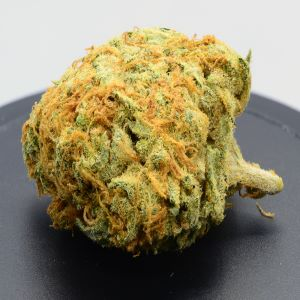 This indica-dominant strain is more soothing than its name suggests. This numerous awardee high CBD strain is a blessing for medical marijuana patients who are seeking relaxation from their pain and inflammation,
This delicious treat contains woody, spicy, earthy, and citrus notes in flavor and smell. It looks glowing with a golden color and numerous pistils with orange notes and a number of resinous trichomes.
Being a high CBD strain actually turns you into a happy person while keeping you relaxed. Again, it is awesome in healing your inflammation, pain like headaches, muscle spasms, or cramps as well. Being a mood uplifter helps to keep your stress and anxiety at bay.
Highlights:
Lineage: Lion's Tabernacle and SFV OG IBL
THC/ CBD: 5-7% / 10-30%
Flavor/ Aroma: Woody, spicy, citrus, Earthy
Effects: Happy, uplifted, euphoric
Therapeutic Use: pain, muscle spasms, nerve pain, reduce inflammation
---
2) CBD Shark: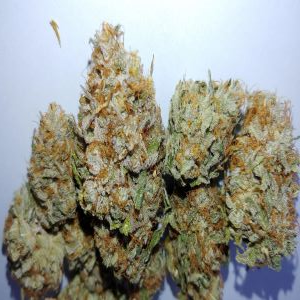 Another Indica dominant hybrid is known for excellent medicinal use. It possesses unbelievable anti-inflammatory properties which makes these strains stand out among the best marijuana strains.
While looking at buds, these seem to be a little compact. However, trichomes seem to be only a few in numbers as being a CBD strain. The flowers of the cannabis are small to medium in size and appear like popcorns.
Its CBD levels can be as high as 25%.
This Indica can be highly sedative despite being CBD dominant. This is because of Indica lineage.
let's have its effects in a glance…
Highlights:
Lineage: Shark Shock X Unknown
THC/ CBD: 5-10% / 10-25%
Flavor/ Aroma: Woody, spicy, citrus, Earthy
Effects: Social, Sleepy, Relaxed
Therapeutic Use: painkiller, migraines, swelling, anti-inflammatory, panics, paranoia
---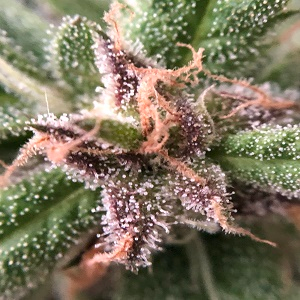 Jack Herer is a Sativa dominant strain that has won a number of cannabis awards for being excellent medical marijuana. This is even the most popular strain in the cannabis industry.
Jack Herer is ultimate energizing cannabis and thus don't take it at night time as it will fuel you up with immense energy and thus you won't have asleep. Therefore the best time is in the afternoon or in the morning.
Its high THC content brings the strain with a great calmness but increases your creativity though. It helps in keeping mental peace by removing all your pain, anxiety, and stress. Check the highlights of this magical cannabis.
It aims at our pain receptors to combat pain.
Highlights:
Lineage: Northern Lights, Haze, and Shiva Skunk.
THC/ CBD: 18-23% /0.3-0.9%
Flavor/ Aroma: Earthy, pine, juicy, woody, lemon, pepper, spice
Effects: Happy, uplifted, euphoric, energetic, euphoric
Therapeutic Use: pain, stress, anxiety, depression, migraine
---
4) Harlequin: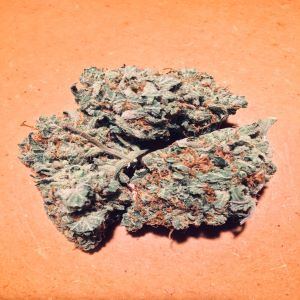 Harlequin is a Sativa strain with several therapeutic properties. These many award-winning medical cannabis has low THC content but is very high on CBD levels.
With the variety of flavors and smells, Harlequin can relieve inflammation, pain, headache, depression, stress very well. Also being high on CBD it gives you mental clarity andkeep you focused.
Harlequin is a great strain for beginners as well as experienced stoners. Follow these highlights to know harlequin a little more!
Highlights:
Lineage: Colombian Gold X Nepali Indica X Thai XSwiss landrace
THC/ CBD: 7-10% /9-15%
Flavor/ Aroma: Citrus, earthy, mango, sweet, woody, spicy, herbal
Effects: Happy, uplifted, euphoric, energetic
Therapeutic Use: pain, stress, anxiety, depression, migraine, muscle soreness
---
5) Charlotte's Web: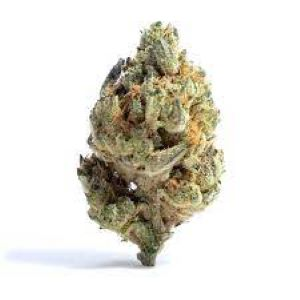 It is a popular Sativa dominant hybrid strain with high CBD content. It is used widely as medical marijuana.
With a fragrance and taste of pine, citrus, and lemon, Charlotte's Web will take away all your pains due to being blessed with an extreme CBD level like 17-20%.
A remarkable strain to be used for pain management and also great at anti-inflammatory responses. It is widely used in CBD oil, lotions, injections as well.
Highlights:
Lineage: Unknown
THC/ CBD: 4-5% /15-20%
Flavor/ Aroma: Citrus, earthy, mango, sweet, woody, spicy, herbal
Effects: Happy, uplifted, Calming and energetic
Therapeutic Use: pain, epilepsy, seizures, Rheumatoid Arthritis, nausea
---
6) Northern Lights: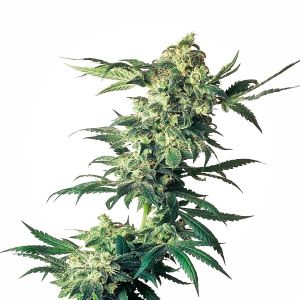 This purest Indica strain is among the most popular strains in the cannabis world. It has been awarded many times for its long-lasting high to give you relaxing and euphoric effects.
It is quite effective in alleviating your chronic pain, insomnia and inflammation too.
Its Psychoactive effect with awesome medical properties and potency made Northern Lights a great choice!
Highlights:
Lineage: Afghani Indica X Thai Sativa
THC/ CBD: 18-23% / 0.4-0.6%
Flavor/ Aroma: Sweet, lemon, bitter, pungent, spicy, citrus
Effects: Happy, uplifted, Relaxed, focused, Euphoric
Therapeutic Use: pain, stress, insomnia, depression
---
7) Blackberry Kush: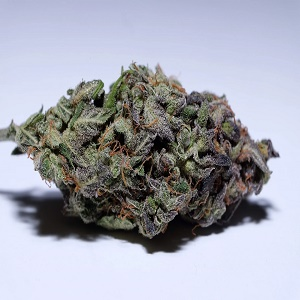 Blackberry kush is an Indica hybrid strain that is considered as one of the best strains for pain relief.
Many medical cannabis users shared their experience as this strain produces a great body high to give you a sense of euphoria, calmness, and full-body relaxation.
Packed with great terpenes and average THC content, Blackberry Kush can cure insomnia, all your body pain, fibromyalgia, etc.
Highlights:
Lineage: Afghani X Blackberry ( conflict)
THC/ CBD: 13-20% / 0.9-1.2%
Flavor/ Aroma: Berry, Earthy, pungent, Diesel, blackberry, sweet, spice
Effects: Happy, uplifted, Relaxed, Euphoric, sleepy
Therapeutic Use: Anorexia, Fibromyalgia, pain, Glaucoma, stress, anxiety
---
8) Blueberry: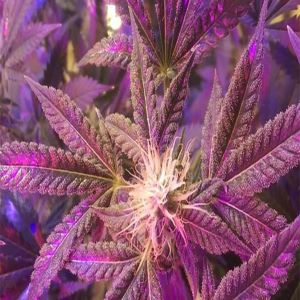 If you want to experience a mouthwatering powerful Indica strain that can relieve your inflammation and can treat pain as well, then try Blueberry!
This flavorful marijuana plant can help you in dealing with all your pain, loss of appetite, migrains very quickly, and help you in having holistic health.
Highlights:
Lineage: Afghani indica X Thai sativa X Purple Thai
THC/ CBD: 14-20% / 0.9-2%
Flavor/ Aroma: Berry: blueberry, berry, earthy, pine, sweet, vanilla
Effects: Creative, uplifted, Relaxed, Euphoric, sleepy
Therapeutic Use: Insomnia, migraine, nausea, depression, mood disorders
---
9) ACDC: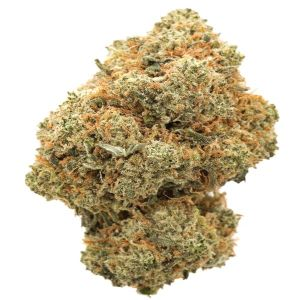 ACDC is a well-balanced hybrid with ultimate high CBD levels without any intoxicating effects.
Its high body relaxing effects are known for combatting nerve pain and give you complete mind and body relaxation.
Beware! This powerful hybrid can make you couch-locked too even having low THC content. Its CBD to THC ratio is remarkably high.
Highlights:
Lineage: Cannatonic
THC/ CBD: 1-4% /15-20%
Flavor/ Aroma: Berry: Sweet, peppery, pine
Effects: Creative, Focused, Relaxed, Euphoric,
Therapeutic Use: PTSD, epilepsy, Insomnia, stress, depression
---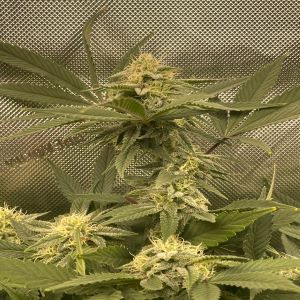 Obviously, GSC cannot be left if the medical benefits of cannabis are considered. This powerhouse Indica dominant hybrid is one of the best cannabis strains.
A good choice for both novices and advanced users, these Indica strains can cure insomnia, pain, stress, anxiety, and even glaucoma.
Its creative, euphoric and happy, and uplifting effects can be experienced in oils, edibles, and other cannabis products apart from smoking.
Highlights:
Lineage:  Durban Poison X OG Kush
THC/ CBD: 19-25% /0.8-1%
Flavor/ Aroma: Berry: Sweet, Fruity, pine
Effects: Creative, uplifted, Relaxed, Euphoric,
Therapeutic Use: Glaucoma, inflammation, pain, Insomnia, stress, depression
---
FAQs about Best Strains for pain and Inflammation:
Is cannabis use for pain and inflammation good? Is it better than medicines?
Ans: marijuana is a natural herb and gives you a natural way to solve your issues. Yet over consumption is always harmful.
Painkiller medicines have adverse effects on your liver and kidney. Hence should be avoided for regular usage.
Can you suggest some more strains?
1. Cannatonic
2. GMO cookies
3. CBD Mango Haze
These are good ones!
---
Takeaways:
We know that medical cannabis can help us. They give us comfort from our ailments. More researches are continuously coming continuously.
Well, but we advise you to stay cautious and consult your practitioner first ahead of using these strains.
Enjoy your best health with cannabis, Just be a wise stoner.