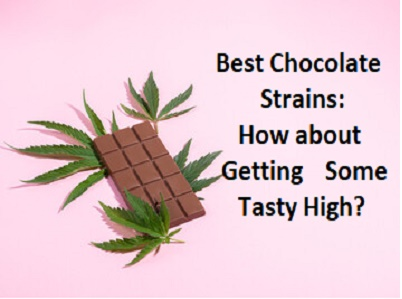 Yes, You read it right! The Wonderful best chocolate Strains do exist. Take a look with us!
Chocolate- A word that carries a mouth-melting sweetness within. Who doesn't love chocolates? At least I barely come across such a person.
Did you ever think of smoking a weed having flavor and aroma of yummy chocolate? I know you must be mouth-watering right now.
I tried the ultimate Chocolope Strain from ILGM Seed Bank and still not getting over with the tasteful high it has given to me. Indeed a must-try!
Well, if you have not tried any such cannabis strains, we, at 420expertadviser, will release an assorted list of the best Chocolate cannabis strains for you to try.
Apart from their outstanding flavors, these strains can help you with many health ailments after a hectic day.
So, let's get started on the delicious journey…
---
Why should you choose Chocolate Cannabis strains for your next high?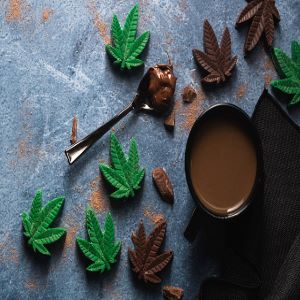 Undeniably, Chocolates are amazing and the whole world loves them whether dark chocolate, Cocoa powder, butter, white chocolate, etc. All have their discreet flavors and a huge fanbase.
It was a time when marijuana was illegal in most of the world. At that time people hardly find their favorites to get 'high'. But now, things have changed with the legalization of marijuana. Now you will find a separate flavor profile to choose from on every dispensary.
Likewise, there are so many incredible chocolate weeds in the cannabis market these days. We would recommend trying them when you are trying your new high.
Why do we recommend Chocolate cannabis?
Characteristics of Chocolate Strains:
Flavor:
The most obvious reason. If you are a veteran stoner who choose his strains on flavors, or you are a newcomer to the marijuana world, Chocolate would do the best for you. It is a comforting flavor and soothes you completely by giving you a calming and natural high.
Mood Uplifting:
Tasty food is a catalyst for a good mood. If you are looking to relax your mind and body after a hectic heavy, stressful day, Chocolate strains are the best one you can have for the cause.
The chocolate immediately works and uplifts your mood. Thus relieving you from all your worries, stress, depression.
Relieves Pain and improves the quality of life:
If your pain whether it is headache, joint pain, muscle spasms, or another one is taking a toll on your day-to-day holistic life, then try to have the right chocolate cannabis strain for you. Just after having a few puffs, you will forget about the pain and feel rejuvenated to take on the charge of your day.
Energy booster:
The truth that Chocolate is a great energy booster is very well known to the world. Similarly, Chocolate strains are no exception. If you want to perform a bundle of tasks and you are lousy to do, smoke a few such strains to get the things done perfectly.
You seem to be convinced now for trying chocolate strains! If yes, then go ahead and read…
Best Chocolate Marijuana Strains:
It is always painstaking to find the right weed among the plethora of cannabis strains.
Therefore, with extensive research, we have tried to put forward some commendable choco strains.
Let's have a glance:
Chocolate Thai
Chocolate Mint OG
Chocolope
Cuvee
Elektra
White Choco Haze
Choco Bud
White Choco
LA Chocolate
Let's take a detailed look…
---
#1) Chocolate Thai: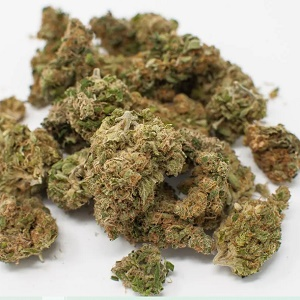 Chocolate Thai is a Thai landrace strain. Chocolate Thai is used to creating several other chocolate weeds.
It is a pure Sativa strain. Surprisingly, Chocolate Thai exist long before many cannabis was introduced to the world. It is said that the Chocolate thai Cannabis strain has been there more than 60 years ago. It gained popularity mostly from the year 1960.
Surely of no surprise, chocolate Thai has a mixed sweet taste and fragrance of chocolate as well as coffee. But, upon smell, it will provide a sweet chocolaty hint Certainly, you will not be going to stop so soon. But, seriously, Chocolate Thai is packed with flavors.
Interestingly, the traditional Chocolate Thai was darker in looks. They appeared as if chocolate pieces are kept together. But now, they are like typical weeds of dark green color buds in which orange pistils look pretty.
Being a Sativa dominant strain, Chocolate Thai is great to boost energy level and creativity. Also, it gives a euphoric and cerebral moderate-high due to a moderate THC level of 12-16%. Also helps in increasing your focus.
Therapeutically, Chocolate thai works great in relieving pain, fatigue, and depression. It is considered a wonderful strain to work for muscle stress.
I can bet you will not be able to find such a balanced tasty landrace strain!
At A Glance:
Genetics: Thai Landrace strain
THC: 12-16%
CBD: O or insignificant
Flavor & Fragrance: Chocolate, Coffee, Earthy, Citrus
Effects: Cerebral high, Euphoria, Focused, Energetic
---
#2) Chocolate Mint OG: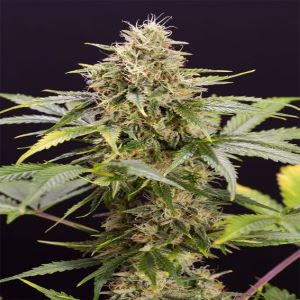 A powerful Chocolaty Indica dominant hybrid. Parent strains are legendary Granddaddy Purple and Emerald OG Kush that is responsible to deliver such a lovely high strain.
It looks beautiful as the leaves and buds of Chocolate Mint OG show up in distinctive shades of purple and blue.
Upon smoking, this marijuana gives a mix of pine, chocolate, and mint flavors and smell yet when you inhale, you will notice to have some spicy notes.
This heavy hitter may lock you to the couch with the ultimate relaxation state. It may induce hunger as well. The heavy THC just melts your anxiety and depression away. Also helpful in treating Insomnia, headaches, fatigue, and more.
Because of the high THC level, You should only take it after professional medical advice. Obviously not suitable for novices.
At A Glance:
Genetics: Granddaddy Purple and Emerald OG Kush
THC: 20-24%
CBD: O or insignificant
Flavor & Fragrance: Chocolate, Coffee, Earthy, Citrus, pine
Effects: Couch lock, sedative, hungry, Relaxed
---
#3) Chocolope: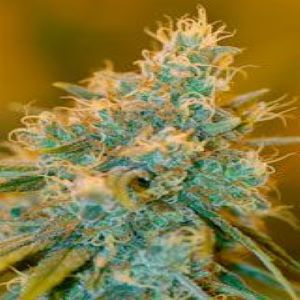 Chocolope is a strong Sativa dominant weed also known as D-Line. Result of two strong Sativas Chocolate Thai and Cannalope Haze, Chocolope is an award-winning strain of chocolate flavors.
No wonder if you find yourself keep staring at this stunner flower plant with dense buds coated with orange pistles and sugary coatings.
Incredible mouth-watering flavor and scent profile. This bud is sweet, vanilla flavored with strong hints of coffee and chocolate. It is said that no other strain is observed to have such delicious flavors.
Chocolope produce a slow high but high energy to fight mood disorders, anxiety, fatigue, stress. It is good at giving Euphoric high that uplifts your mood while enhancing the focus.
At A Glance:
Genetics: Chocolate Thai and Cannalope Haze
THC:19-20%
CBD: 0.4-0.5%
Flavor & Fragrance: Chocolate, Coffee, Earthy, sweet
Effects: Focused, energetic, uplifting
---
#4) Cuvee: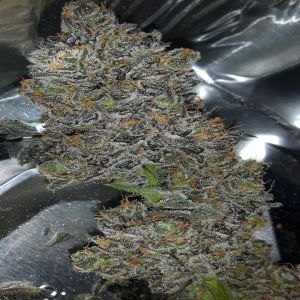 Cuvee is an Indica dominant hybrid that got its chocolate heritage from its parents' Space queen and Pinot Noir.
Cuvee buds are bluish-green in color with resinous flowers. Heavenly tasteful marijuana with the obvious chocolate with cherry flavor with citrus notes as well.
Quite an enjoyable weed to be taken on your off day. Just toke and relax the hot chocolate with cherry-flavored Cuvee.
At A Glance:
Genetics: Pinot Noir and Space Queen
THC:16-19%%
CBD: 1%
Flavor & Fragrance: Chocolate, Coffee, Earthy, sweet, Citrus
Effects: Relaxed, Calming, uplifting
---
#5) Elektra: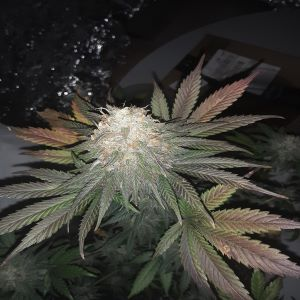 Oregon CBD reproduced Elektra by crossing Early Resin Berry and ACDC. This strain is a CBD strain.
Its light green and orange buds give a rich red wine, chocolate, and citrus sweet-smelling delight. Elektra stands apart above numerous CBD strains as it produces a euphoric high.
Buy your Elektra seeds now!
At A Glance:
Genetics: Early Resin Berry and ACDC.
THC: Insignificant
CBD: 13-17%
Flavor & Fragrance: Chocolate, Coffee, Citrus, Red Wine
Effects: Relaxed, Sleepy, Happy
---
#6) White Choco Haze: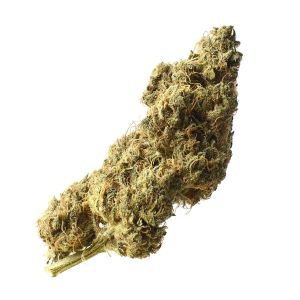 White Choco Haze is a Sativa dominant strain with an ultimate high THC level of up to 20%. This plant is best to grow indoors as well as outdoors with huge yields.
This plant carries long buds and flavors like chocolate with ripe melon. Same you can feel while inhaling.
Its high THC makes it efficient in the fight all kinds of worries, stress, Fatigue. In contrast, you may feel happy, giggly, euphoric yet sleepy, and relaxed.
At A Glance:
Genetics: White Choco and Mexican Haze
THC: 20%
CBD: 0-1%
Flavor & Fragrance: Chocolate, Sweet, Melon
Effects: Creative, Euphoric, Sleepy, Happy
---
#7) Choco Bud: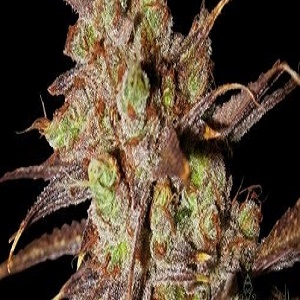 Ultimate Sativa dominant strains you must try. Prefer to be taken through vape this lovely potent strain is not easy to handle.
It is perfect for those who love caramel and chocolate taste as their taste buds would be thankful after having it inside.
These plants are huge and like many strains of Sativa, they are also good at treating anxiety, stress, ADHD by giving you a blast of energy.
At A Glance:
Genetics: Thai Sativa and Chocolope Haze
THC: 19-20%
CBD: Unknown
Flavor & Fragrance: Chocolate, Caramel
Effects: Creative, Energetic, Uplifting
---
#8) White Choco: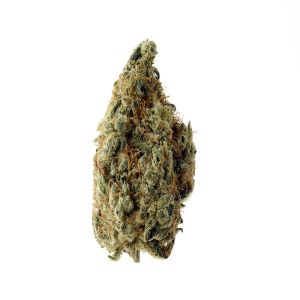 Amazing balanced hybrid strain. The delicious flavor of chocolope will control your mind and taste buds.
With a high THC, and spicy chocolate flavors, this strain will induce your hunger and you will ask for munchies.
It works like a very active medical marijuana and treats headaches joint pain, depression, fatigue.
What's say? Just roll the joints and enjoy!
At A Glance:
Genetics: White Russian and Chocolope
THC: 15-20%
CBD: 0-1%
Flavor & Fragrance: Chocolate, Spicy, Herbal, Sweet
Effects: Powerful, Relaxing, Sleepy
---
#9) LA Chocolat: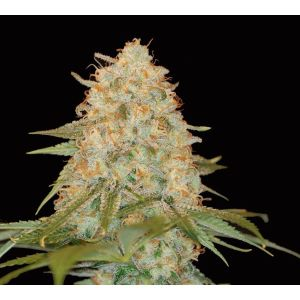 Bred by DNA genetics, LA Chocolat has an ultimate flavor profile.
Many smokers said that it tastes as to imagine a handful of cream, honey, chocolate, and caramel taste together.
Absolutely pain-relieving, relaxing, and calming effects.
At A Glance:
Genetics: Chocolope and LA Confidential
THC: Not known
CBD: Not known
Flavor & Fragrance: Caramel, chocolate, cream, honey
Effects: Euphoric, meditative, Relaxing, soothing, Stimulating
---
#10) Double Choco Glue #4: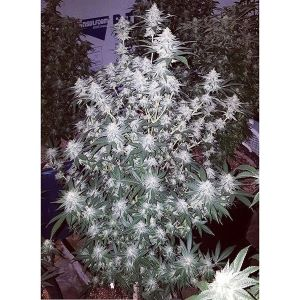 Meet the real glue of chocolate strain. Being the child of Gorilla glue, chocolate Diesel, and GG #4, This powerful Indica dominant strain will not let you leave your couch so soon.
At A Glance:
Genetics: Unknown Gorilla Glue, Chocolate Diesel clone, Gorilla Glue #4
THC: 15-20%
CBD: Not known
Flavor & Fragrance: Chocolate, Fuel, Lemon
Effects: Cerebral, Physical, Strong
Let's move to FAQs…
---
FAQs about Best Chocolate Strains
Can you suggest some other chocolate Strains to consider?
Orange chocolate
Delicious candy
Choco Candy
Choco Fondue
Chocolate Haze
Chocolate Poison
Which type of strain is better: Indica, Sativa, or hybrid?
You can take any. But hybrids do the best as they are relaxing like Indica while energy booster like Sativa.
---
Wrapping Up Best Chocolate strains:
In the final analysis, we reached to the point that chocolate strains are really good for both novices and veterans.
So, if you are a stoner looking for strains with flavors, then leave the rest and choose the best chocolate strains for you and get a never-tasted-like-before high.