Cannabis has mainly two varieties: Indica strains and Sativa strains.
Indica strains are good for de-stressing and relaxing as it gives you a body high.
Sativa strain is generally for upliftment and cerebral high.
So, today we will dig out and focus on Best Indica strains.
Also, we will find the top 10 and all-time best Indica strains that veteran stoners and cannabis connoisseurs recommend the most.
If you ask me which is my favorite indica strain, it's the Afghan pot strain. Check it right now.
Let's get started:
Strongest Indica Strains of 2023
From the strongest Indica strains to the most long-lasting high-provider strain, you will find all the best varieties that are popular among veteran stoners.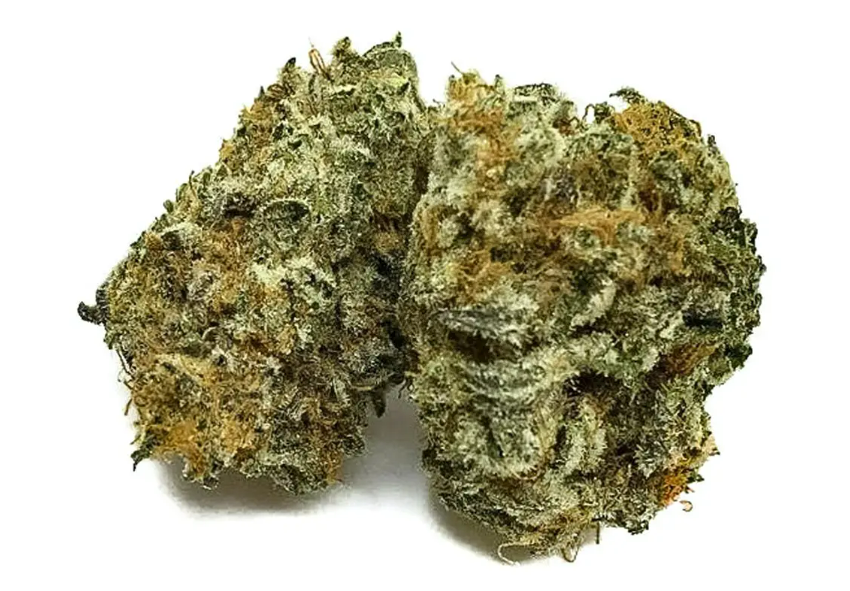 THC: up to 26%
Effects: full body high and relaxation
Common Use: anxiety and insomnia
What else will be better to kick start your day with a puff of pure Indica strain?
Afghan Pot is one of the cannabis Indica strains known for its pure Indica genetics and original Indica effects.
With 26% THC content, Afghan Pot produces a full-body high and deep relaxation which can easily make stress and chronic pain fade away.
The best part is that it has an earthy, spicy, sweet aroma and flavor that makes your every puff mouth-blessing.
Further, the dense and sticky buds of this Indica weed are perfect for making hash products, while growing Afghan Pot is easy.
Therefore, even if you are a newbie grower, you can still make the most out of this potent Indic marijuana strain with some effort.
Grown indoors, Afghan Pot produces impressive big yields of around 400-500g per square meter.
And if you grow this beauty outdoors, expect more rewards from her.
Click Here And Buy Afghan Pot Strain
Hindu Kush – Best Landrace Strain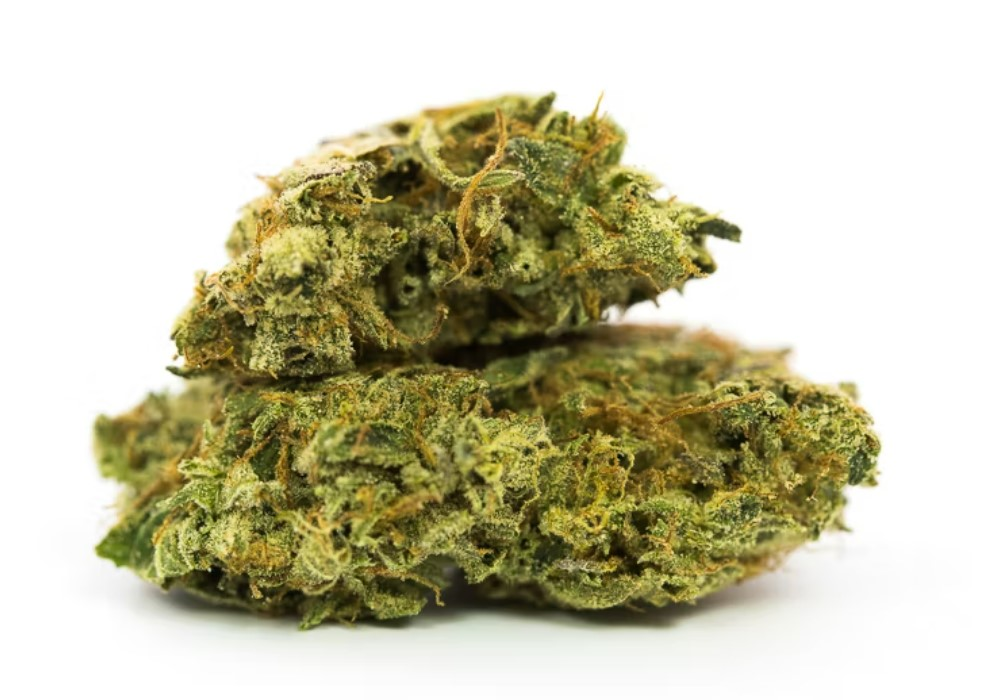 THC: 20%
Effects: sleepy, relaxed
Common Use: stress, nausea, pain
Want one of the best Landrace Indica strains?
Go for the Hindu Kush!
Originating from the mountains, Hindu Kush is the landrace cannabis strain with a classic taste and high.
The natural sandalwood aroma and classic earthiness taste with little hints of sweetness are what you can expect from this landrace beauty.
And with 20% THC, get yourself ready for a punch of euphoric high that will leave you feeling relaxed with its calming effects.
It is why medical marijuana patients find the Hindu Kush a helpful agent for stress, anxiety, and nausea symptoms.
Coming to the other factors of this weed strain, it has moderate growing difficulty because it originated from the harsh climates of mountains.
Therefore, you also need to go a little extra mile to make this lady reward you impressively.
The best part?
It grows rapidly within 7 to 9 weeks of flowering time. And expect a decent yield from every harvest season.
Click Here And Buy Hindu Kush Strain
Wedding Cake – One Of Potent Indica Strains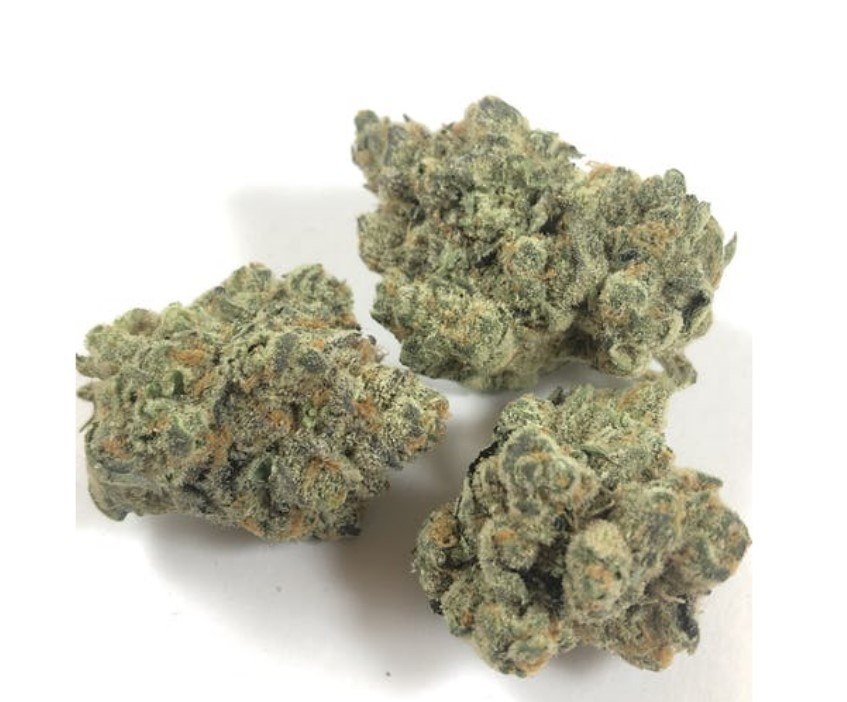 THC: up to 25%
Effects: calming, happy, relaxed
Common Use: anxiety, depression
Let's level up the puffing game now.
Wedding Cake is one of the potent Indica strains that fetches THC levels up to 25%, and this much THC content is enough to make anybody sit on the couch for hours and relax.
This Indica dominant strain is a favorite strain of experienced smokers.
Wedding Cake is a cross of Cherry Pie and legendary Girl Scout Cookies. Therefore, it has inherited the perfect union of exquisite taste and potency.
This beauty's taste and flavor profile align with the sweet aroma first, and you also feel a burst of vanilla scent.
However, you get the blend of earthy and pepper combination, which compliments the sweet flavor.
Above that, high THC content makes Wedding Cake a potent flower, and as you puff the first joint of this potent Indica, you feel a euphoric punch and energizing effects.
Until the end of the euphoric ride, you will feel relaxed and calm.
Stoners keep this weed for the evening session when they have nothing to do but chill.
Click Here And Buy Wedding Cake Strain
Girl Scout Cookies – One Of Most Popular Indica Strains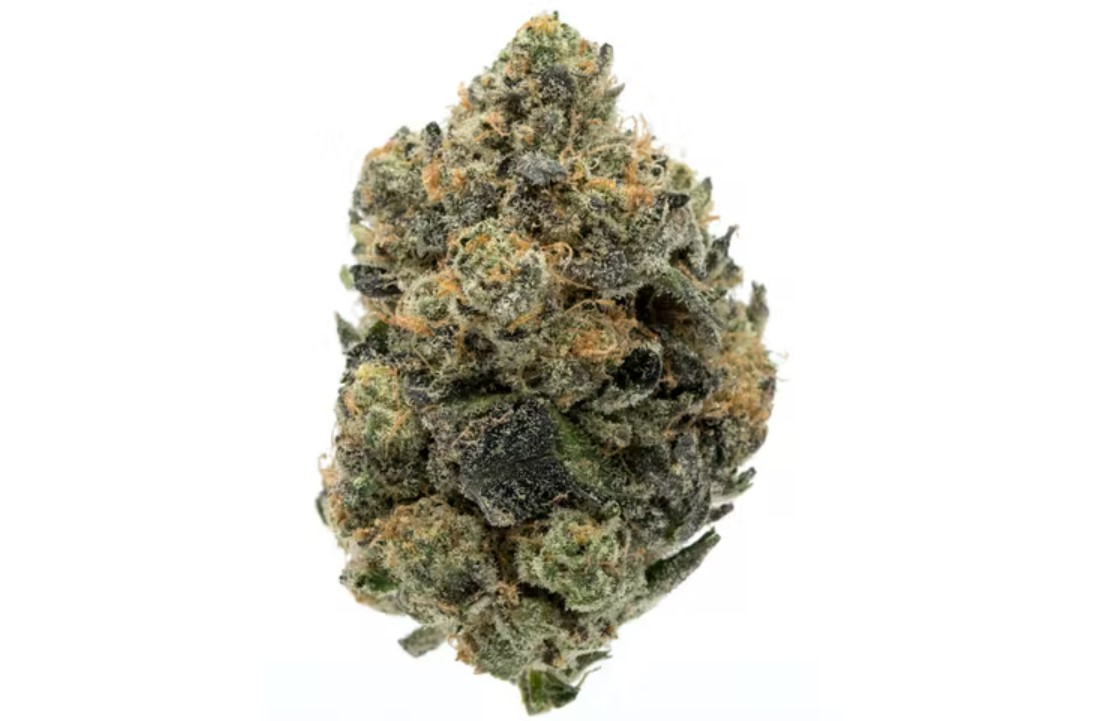 THC: up to 21%
Effects: happy, euphoric, relaxed
Common Use: muscle pain, stress, anxiety
With 80% Indica dominant genetics, Girl Scout Cookies is one of the most popular cannabis strains in the market right now.
This Indica weed is powerful and gives an intense high to put everything on side and make you enjoy the euphoric ride. Thanks to the THC level in the upper 20s.
That means GSC is one of the most potent Indica strains that is kept for veteran smokers.
It is why medical marijuana patients grow these Indica plants for medicinal symptoms of anxiety, stress, and initial depression symptoms.
Further, GSC possesses a pleasant aroma and delicious flavor that compliments the powerful high that it brings.
With just one puff, your mouth will fill up with sweet undertones and earthy and piney flavors, leading to a powerful burst of euphoria later on.
Coming to the growing profile, GSC is one of those Indica dominant strains that can thrive in limited space or outdoors.
And if grown well in a climate similar to the Mediterranean, this beautiful lady can produce a yield of up to 600 grams indoors or outdoors.
So, overall, GSC is one of the best Indica marijuana strains you can have in your stash due to its power-pack genetic features.
Click Here And Buy Girl Scout Cookies Strain
Purple Punch – A Sweet-Fruity Indica Dominant Strain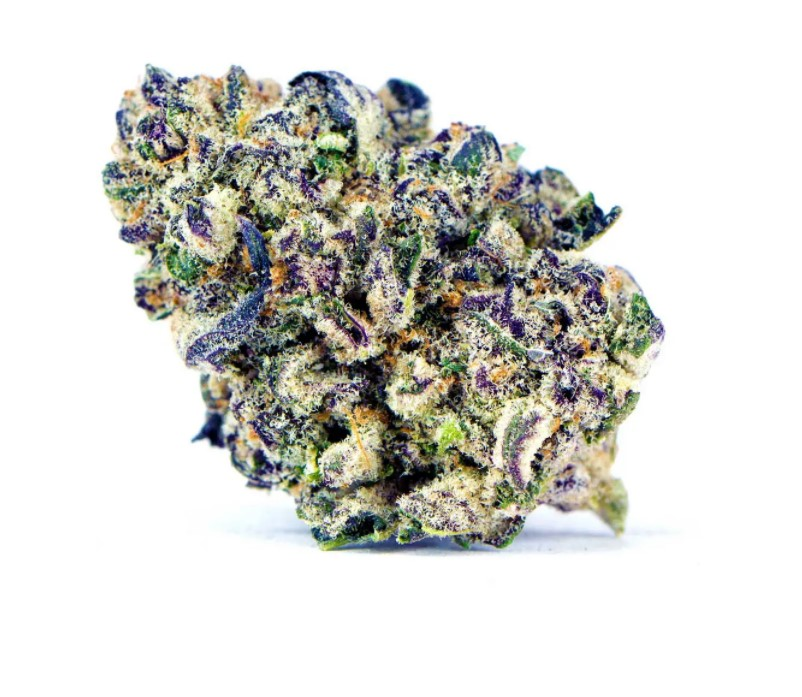 THC: 20%
Effects: focus, deep relaxation
Common Use: anxiety, sleeping issues, stress
If you have been puffing or consuming cannabis of fruity strains for a while now and have been a fan of it, then you are sure to love Purple Punch.
Purple Punch is made by crossing Granddaddy Purple and Larry OG, one of the popular strains.
Because this 80% Indica cannabis plant produces buds with a delicious flavor of sweet and sugary notes fusion.
That means puffing Purple Punch will bless your taste buds.
As you inhale the first smoke, you get a burst of sweet and peppery undertones making your smoking experience wonderful.
Further, when growing, Purple Punch produces beautiful resinous buds with compact buds.
The strain is easy to grow and flowers in 50-60 days. However, it is best grown outdoors in a sunny environment.
Moreover, this Indica strain possesses THC levels of up to 20%, giving you a well-balanced euphoria that can help relieve chronic pain, anxiety, and stress.
Purple Punch is a popular strain among beginner smokers as they find it a balanced strain in terms of taste and high.
Click Here And Buy Purple Punch Strain
Strawberry Banana – A Great Strain For Evening Relaxation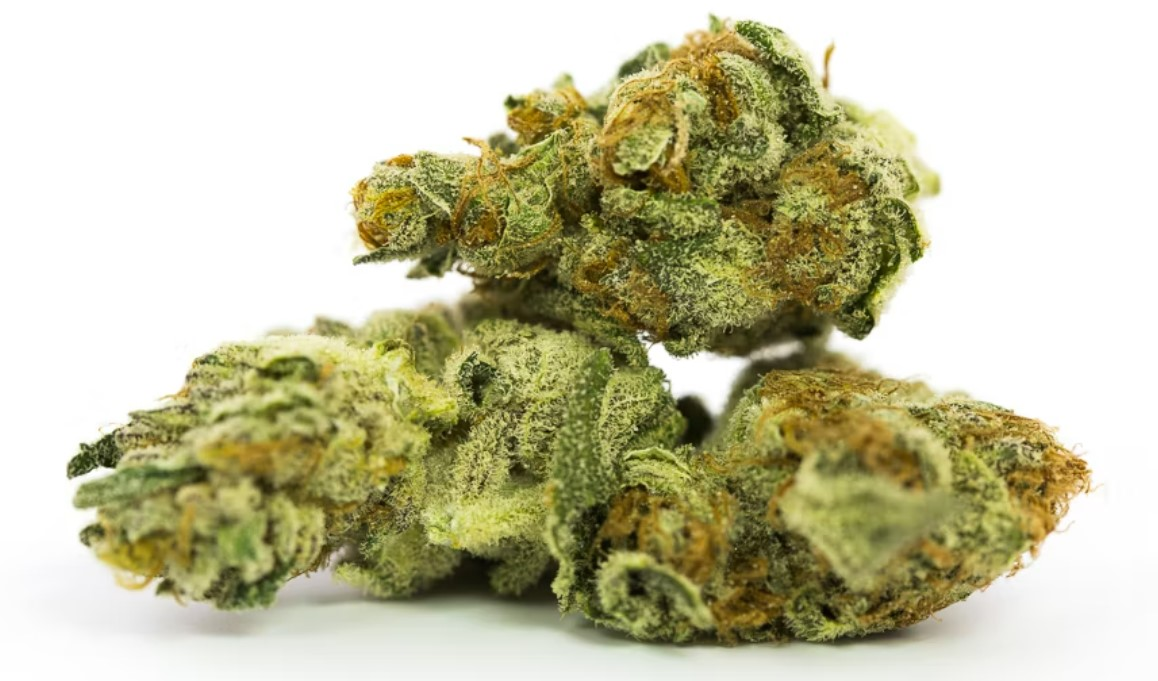 THC: up to 25%
Effects: calming, euphoria, relaxation
Common Use: anxiety, chronic pain, stress, and depression
Did you ever felt like you should get something like an energy booster in the evening, after office hours, so that you can relax and discard all the stress on your body?
Keep Strawberry Banana in your stash!
This fruity Indica strain is a powerful strain that packs up to 25% THC levels. And it is enough for you to relax and burst your body's stress.
Due to its potency, you can also feel stuck in one place. It is why stoners keep this weed for nighttime Use.
In an aspect of taste, Strawberry Banana is a wonderful strain that has a delicious mouth-watering taste of fruity sweetness. Thanks to the enriched terpenes.
Further, while growing Strawberry bananas, you will not find any difficulty.
Just provide this strain with a warm climate, and it will thrive easily to produce an impressive yield of up to 500 grams.
So, Strawberry Banana is the perfect cannabis strain for experienced smokers as it packs potency, delicious taste, high yield, and short finishing time.
Click Here And Buy Strawberry Banana Strain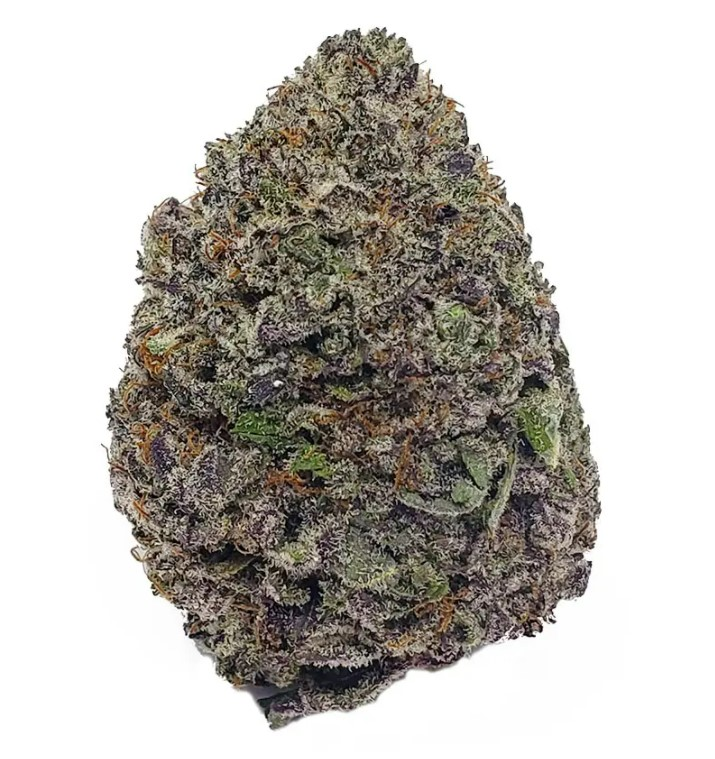 THC: up to 23%
Effects: intense high, uplifted
Common Use: anxiety, stress, and depression
Also known as GDP, Granddaddy Purple is another pure Indica cannabis strain that is very popular among weed lovers.
It is also one of the strongest Indica strains because it fetches THC content in the upper 20s. Therefore, beginner smokers need to deal with this weed carefully.
However, experienced smokers find Granddaddy Purple weed very exciting due to its energizing effects.
Because as you smoke GDP, you get on a roller-coaster ride of euphoria that delivers an intense high.
Even some stoners have also reported getting couch-locked with this weed.
However, in the end, GDP provides deep relaxation and calmness to your body, making all your worries disappear.
Another exciting part about GDP strain is its amazing taste. It packs the sweetness of grapes with hints of earthy pine.
Therefore, along with the amazing high, you will experience a fantastic fruity taste with each puff.
Additionally, GDP strain is easy to grow. Even beginner growers can easily make the most out of this potent strain.
Within 9 weeks of flowering, GDP can easily produce up to 500 grams of yield.
Overall, Granddaddy Purple is a strong weed that can give you one of the best smoking experiences of marijuana.
However, due to potency, newbies have to go slow with it.
Click Here And Buy Granddaddy Purple Strain
Blue Cheese – Beautiful Blue Indica Strain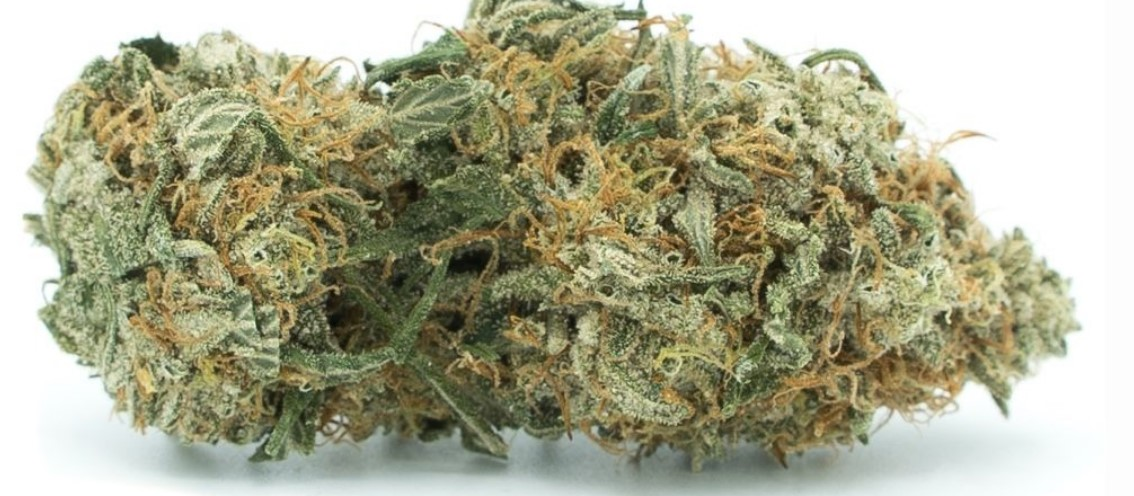 THC: around 20%
Effects: Berry, cheese, earthy
Common Use: stress, anxiety, pain
Imagine this:
You have grown beautiful blue-hued buds covered with crystal coating, making it a beautiful sight to be held.
Isn't it amazing?
If you ever wanted such beautiful weed plants in your garden, you must grow Blue Cheese Indica strain.
It is a beautiful strain that produces blue-hued buds that fetches well-balanced high.
With around 20% THC, Blue Cheese gives a buzzing high that gives you uplifting feelings and relaxation in the end.
Also, the strain is resilient to parasites and disease, which is a plus point for the growers.
The strain yields averagely in around 8 weeks of flowering.
So, summing up, Blue Cheese is a complete package of balanced high, beautiful appearance, mouth-watering taste, and easy-to-grow strain, which is perfect for beginner marijuana enthusiasts.
Click Here And Buy Blue Cheese Strain
OG Kush – One Of the Strongest Indica Strains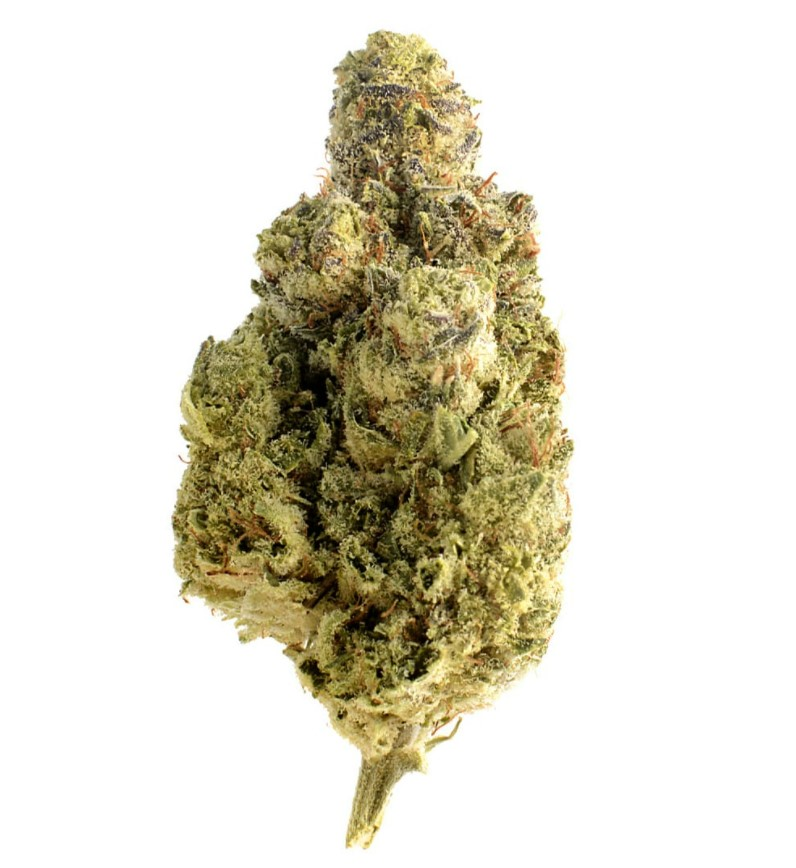 THC: up to 25%
Effects: euphoria, uplifting, calming
Common Use: inflammation, chronic pain, sleeplessness
Looking for one of the strongest Indica strains?
OG Kush is for you!
Cannabis connoisseurs treat OG Kush as one of the most potent Indica strains. Thanks to sky-level THC content in it.
OG Kush is developed by crossing Chemdawg and the Hindu Kush, and it has inherited the perfect blend of taste and potency.
The effects of this Indica dominant hybrid strain are mind-bending.
When you puff OG Kush, you instantly feel a rush of euphoria, which slowly takes over your body from head to toe.
It feels like you have sky-rocketed into the galaxy where all your worries and problems have gone.
After this intense euphoric travel, you feel relaxed, which is the best part.
However, at the same time, OG Kush is not one of the Indica cannabis strains that any newbie can start with it.
Instead, it is well-preserved for experienced stoners.
Further, growing this potent weed is easy; it can grow beautiful buds within 8 to 9 weeks of flowering.
So, if you want to take your puffing game to the next level with potent marijuana strains, you must try OG Kush!
Click Here And Buy OG Kush Strain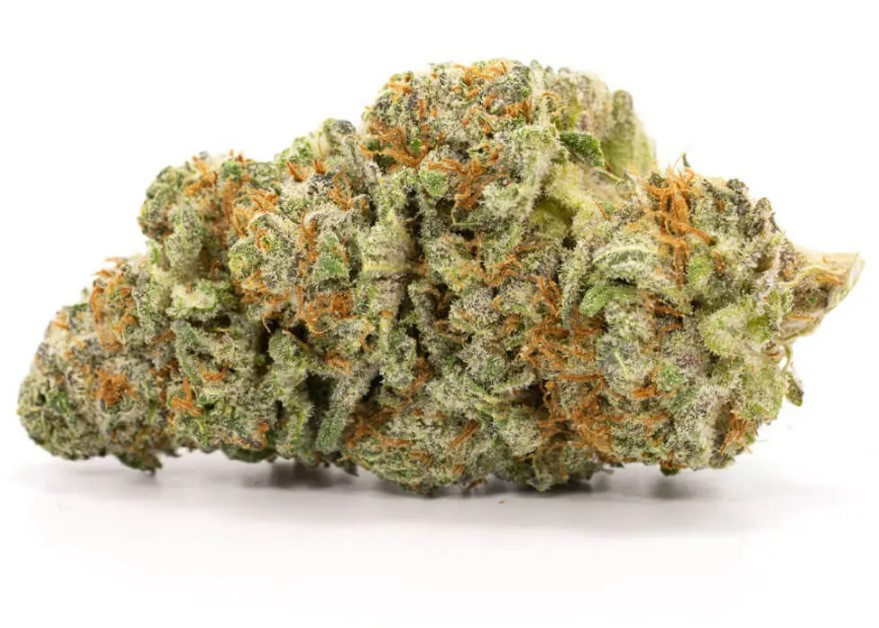 THC: around 20%
Effects: euphoric, happy, relaxed
Common Use: anxiety, stress, and pain
Almost every marijuana lover knows this name – Northern Lights.
This legendary marijuana strain has come into existence in the 90s, and since then, it has remained one of the favorite strains among marijuana lovers.
Northern Lights is an almost pure Indica strain with 90% Indica dominant genetics. Therefore, the effects of this marijuana strain are also aligned with typical Indica.
Around 20% THC level is enough to make you feel relaxed, uplifted, and sleepy with its sedative high.
Also, consumers report that NL or Northern Lights is best for sleeplessness, stress, and anxiety because it relaxes your body with its potent high.
Some users can also feel exhausted by it.
Further, the sweet aroma with little spiciness is what becomes the cherry on top.
Additionally, Northern Lights grow well, indoors or outdoors, resulting in a decent yield of 350-450 grams with 9 weeks of flowering time.
Overall, if you want one of the best Indica strains and you must have to try Northern Lights.
Click Here And Buy Northern Lights Strain
FAQs:
What is the strongest Indica strain?
Strawberry Banana, OG Kush, and Death Star are one of the strongest Indica strains.
What is the most popular Indica strain?
Northern Lights, OG Kush, and Purple Punch are some of the most popular Indica strains.
Are there any strains that are 100% Indica?
Granddaddy Purple and Afghani Pot are 100% Indica strains.
What does Indica strain feel like?
Indica marijuana strains render the body high that induce relaxation and euphoria. Many Indica strains contain aphrodisiac properties. You may use them to relieve pain, aches, cramps, stress, depression, mood swings, etc. Many people use Indicas at night to get a peaceful sleep.
Is Indica a downer?
Most Indica strains are penetrating and may sedate you at higher doses. However, you may feel super relaxed after consuming Indica cannabis with full-body highs. Therefore, unlike Sativa, most Indica marijuana strains are downers.
Is Kush an Indica or Sativa?
Most Kush strains you see out there are Indica-dominant or pure Indica weed strains. However, hybridizing Kush with other strains of Sativa could result in a new Sativa Kush strain.
Best Indica Strains: Wrap-Up
You know the best Indica cannabis strains on the market as of 2023.
You have known almost all varieties, from the strongest to the highest-yielding one.
So, it is your turn to start your journey with Indica weed.
Make sure to purchase high-quality seeds from sources like ILGM, MSNL, and Crop King Seeds for a better harvest.
Happy Gardening!