A genuine Wccannabis- West coast cannabis review! A must-read.
When we talk about the best online dispensaries in Canada, Wccannabis is sure to be discussed. Before writing this review, our research team tried to gather information from the web. But unfortunately, we have not found much information or any good review for the West coast cannabis dispensary.
Therefore, with the collective effort of our team and personal experience, here is the best read- the complete WCcannabis dispensary review. I am sure you will not find it anywhere else.
So, Read on!
I will talk about the history, seed collections, shipping, payments, and everything you would be interested in knowing about the West Coast Cannabis dispensary.
West Coast Cannabis: The Complete Review
West coast cannabis dispensary has an excellent reputation among various dispensaries in Canada. Whether you look at the reviews on Trustpilot or somewhere else, people usually pour their love for the premium quality of strains, fast delivery, and the best shipping.
Simultaneously there are a few unsatisfied customers as well.
So, let's check the right and wrong about the dispensary.
"The past is a stepping stone of everything, and to know something, it's good to know the past." So let's start with the history of the famous West coast cannabis.
The History and Market Reputation: West coast cannabis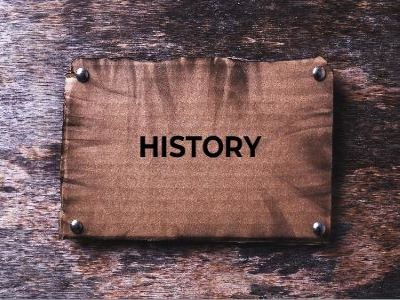 Wecannabis.co or West Coast cannabis is a well-reputed mail-order marijuana dispensary in Canada. It operates from Vancouver, BC, Canada.
Unfortunately, there is not much information given on the website or any other place about the year when the dispensary was founded.
The only thing is that the dispensary has been serving the marijuana world for many years.
So without spending much time on history, let me tell you about its current reputation.
Market Reputation:
No doubt that the dispensary has a huge fan following. The internet is filled with appreciation. The dispensary has gained excellent reviews due to its quality, customer service, and shipping.
Hats off to the Wccannabis!
Check out the following links to know what the people say about West Coast cannabis.
However, many people are criticizing the bank as well. Yet, there is no doubt that the MOM dispensary has a lot of favor in the cannabis market. The market says that it's a great company for buying weed!
Let's move to their website…
The Website: West coast cannabis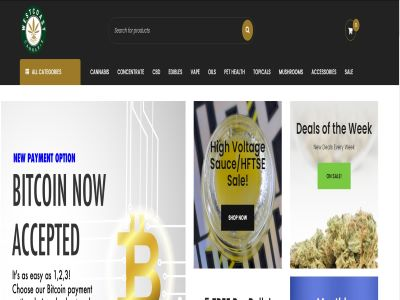 In a nutshell, the Wccannabis website is a well-designed, well-structured website. Everything seems to be clear and polished.
Design:
Simple yet appealing! Yes, that's how the website looks. Kudos! to the design team. Everything from the design to the color scheme goes well with the theme and logo.
The text is readable, and that's a sign of a great website.
Navigation:
A clear, smooth, and clutter-free navigation. That's what defines the cannabis website. The landing page has everything from promotional deals to a wide range of products. Like cannabis, edibles, concentrates, etc.
You will find the deals of the week also so that you may have great deals.
Moreover, the site is informative enough, and you will be mesmerized by how amazingly all information lies under a click away.
You will have a plethora of knowledge about cannabis, concentrates like budder and many others, CBD, oils, vaping, mushrooms, etc. Overall, the website offers smooth and informative navigation.
User Experience:
Again, users will find a detailed pool of information about the wide range of products. In addition, they have access to customize their packs as per their need.
The website offers users to explore and get complete information about the product.
Claps for the Design team!
The Products: quality, collection
Wccannabis has a wide selection of different strains. Simply huge collection and selection. They have many categories for their products like Cannabis, concentrates, vape, edibles, pet health, and many more. That further divides into many other subcategories. For example, you can choose like indica, sativa, Hybris, AAA, AAAA strains etc.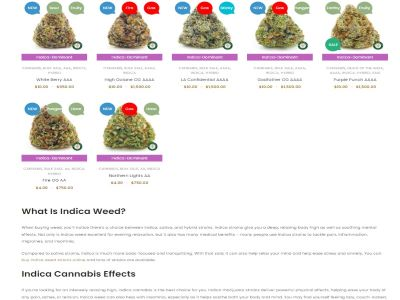 Again if you select indica, a page gets opened with their exclusive indica strains and variety of packs available. Also you will get the information about what indica is, their usage, medicinal use, and much other product.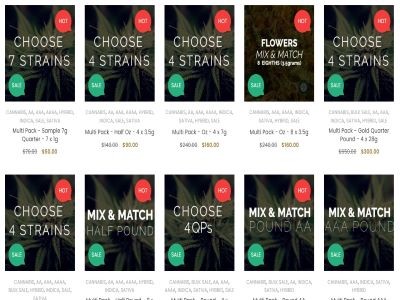 Overall, you will get a massive collection of great products.
The West Coast Cannabis dispensary is well known for the quality they deliver through their products. Their customer seems to have a satisfying experience. They have a massive number of customers who keep online ordering from them repeatedly. Consumers claim to have a great taste and fresh products they receive.
This definitely shows the faith of their users in their products. Also, justifies their quality. So, highly recommended for the vast product range.
Price: dispensary in demand
Superior quality at best prices. This puts the West coast cannabis in demand.
According to a customer, " Can always count on WCC to deliver top-notch products at best possible prices and constantly new offerings available. Long-time customer and will continue to return – thanks, WCC! ".
The dispensary consistently offers some sales and promotions to get their customers to benefit. Also, while comparing the same product price on another website, I have noticed that West coast Cannabis really stands with its claim of having the lowest price for their excellent products.
It's time to check their customer service.
Customer Service
West coast cannabis takes care of its customers, and for this, the dispensary provides world-class customer service.
Their live chat email option runs from 9 AM to 7 PM from Monday to Friday. However, users get a prompt response to their queries. Though if placed on weekends, one must wait for the following week to begin. Report error
The only drawback is that you cannot contact them anytime 24x 7. But, as soon as they get or read your mail, they will surely respond, and you will be contacted soon.
Many customers have a great experience with the customer service. However, their executives are intelligent and well-trained yet patient enough to handle their customer queries.
Of course, the team plays a vital role in any company's reputation. Indeed, West coast cannabis nailed it.
Payment Methods
West Coast Cannabis doesn't provide many payment modes to its customers. Instead, they accept payments via Email transfers or Bitcoin only.
We think there should be more options to pay money to the dispensary. There are so many convenient ways for safe money transfers.
account location loading
Shipping and Packaging
Now comes the most critical section. Everyone wants to receive the parcel safely in a discreet way.
Unfortunately, the bank does not guarantee to ship. Even they don't cater to queries for the lost packages. As it is written on their website that they won't be responsible for the lost packages due to the heavy theft rate in Yukon, Northwest Territories, etc.
So, I would say that ordering from West coast cannabis will bring you a great product with fresh smell and potent strains. Yet, you cannot expect them to take care of your packaging. Also, they don't have refund or return policies.
Just wish and pray that your package would be left safe from the prying eyes of the bad guys.
The dispensary has a reputation for its commitment to fast delivery. Just browse and read some reviews, and you will be satisfied that the dispensary ships very fast. Undoubtedly, one of the best MOM dispensary in Canada.
Promotions, Deals, and Discounts
Here's the most appealing thing you will find with the West coast cannabis. The dispensary love its users' commitment and wants them to come back again and again.
To ensure this, they usually provide attractive deals and discounts through their different category where it displays coupons to buy products at a reasonable cost.
The picture is just a glimpse of the deals. You need to browse them on the home page. They have excellent deals, cashback offers, and coupons for their customers.
Grab your deal! Highly recommended!
Customer Reviews:
At this time in the informative world, customer reviews are an essential aspect as the new users usually collect data from the reviews.
Luckily, West Coast Cannabis has several positive reviews that add to its reliability.
Many users on Trustpilot and Trustindex have reviewed as:
"Always very happy with every purchase. Incredible quality edibles and weed at a great price. Thank you so much!!!"
"This is my go-to place! Super unique products that are affordable! Great deals. I've been using wcc for almost a year now, and I have not been disappointed yet! I live on the other side of the country, and I usually get my order within 2-3 days!
Definitely recommend this company!!! ❤"
However, some have shared their negative experience due to the lost packages and the company's no refund, no return policies.
All over, Wccannabis has again proved its worthfulness for buying marijuana.
West Coast Cannabis Review: Pros and Cons
Pros:
Superior Quality
Wide range of products
Great Price
Heavy promotions and deals
Fast Shipping
Great customer service
Great customer reviews
Cons:
Fewer payment methods
No guarantee on shipping
No stealth shipping
Lack of refund or return policies.
As of now, you must have got the idea of the West Coast Cannabis Dispensary in Canada. To get the answers to your queries, our next FAQ segment would do a great help.
FAQs: West Coast Cannabis Reviews
Is Wccannabis a legitimate dispensary?

Indeed it is. The dispensary has been serving in the weed industry for many years. Also, it follows the local laws of Canada. People's trust and the positive reviews makes it highly reliable.
Can I order anytime during the day?

WCcannabis have working hours from 9 AM- 7 PM PST from Monday to Friday. However, you can place order anytime. On weekends, your order will be dispatched on the following Monday.
Do they ship worldwide?

No, they only ship to Canada.
Can I have free shipping?

To avail of free shipping, your order value must be greater or equal to $150. Else you have to pay the flat shipping price of $20.
Do they provide tracking Id?
Yes, when your package get scanned by the shipping carrier, you will receive your tracking id on mail.
Can you tell me about their referral program?
Under this program, if a new user enters the website through your affiliate link and makes a purchase, the dollar amount gets converted into points, and you can use those later.
Do they charge an extra amount as taxes?

No, all the prices include the tax amount.
Can I pay using cryptocurrency?

Yes, but only Bitcoin is accepted.
What edibles does the WC cannabis provide?

Candies, chocolates, tea and cocoa, pastries, snacks, and drinks. Refer to the link here.
What is the pack size of oils available?
You can customize and can order as per your choice. However, you can mix and match 5, 10, 25, and 50 syringes pack.
Conclusion
If I put everything in place, I would like to recommend West Coast Cannabis. Our genuine and honest review is based on our experience and authentic customer reviews.
Hopefully, the review will help you in making the right decision. You can certainly buy your favorite products and order from the best MOM dispensary in Canada.
And, don't forget to check the deals ahead of buying!